You may have had experiences with hotels, resorts, and tourist beaches in many countries, but what we will show you in this article differs from anything you have experienced before. Jebel Ali resorts in Dubai have the equipment, luxury, and diversity in activities, restaurants, amenities, and games that will make you lose yourself in a large, spacious, and enjoyable world in all its details. In the arms of this place, one cannot wander over everything in it in one visit. And you can't digest its details on one vacation. That's why we're telling you so clearly, and you'll experience it for yourself: one visit is not enough at Jebel Ali Resorts. Yes, you will need multiple visits. You'll even ask yourself for new holidays after you try the first one.
The most important feature of the range of resorts in this place is that they offer you everything that is found in every resort worldwide and more. You will not lose an advantage here that you saw elsewhere, but you will find features and surprises that only exist in Dubai, which has mastered uniqueness in all its facilities since its inception.
Jebel Ali resorts are waiting for you; luxury welcomes you at the entrances to hotels; hospitality you will find in every corner and treatment; and mastery in creating an enjoyable vacation for you will truly amaze you. In this article, we will try to review some of the dazzling beauty of these resorts and return to them in other articles to highlight them in different beautiful aspects.
What we will be looking at from the resorts in Jebel Ali, Dubai, are the following:
1-JA Beach Hotel
2-JA Lake View Hotel
3- JA Palm Tree Court Resort
1- JA Beach Hotel
Hotel location through Google Maps: JA Beach Hotel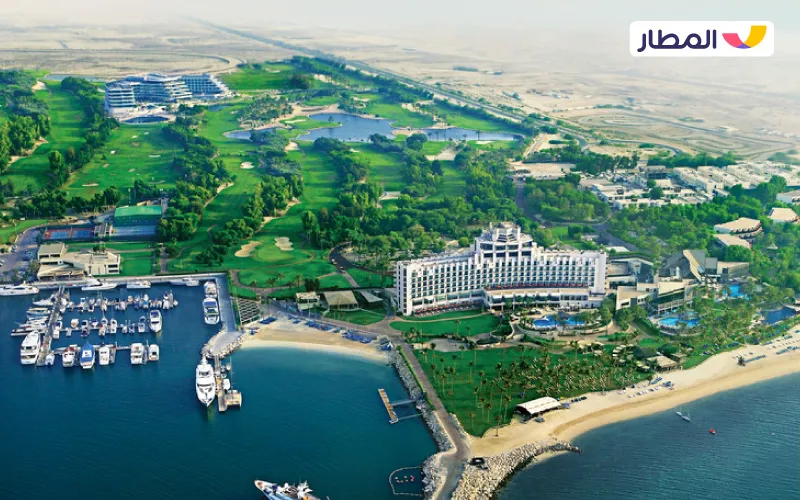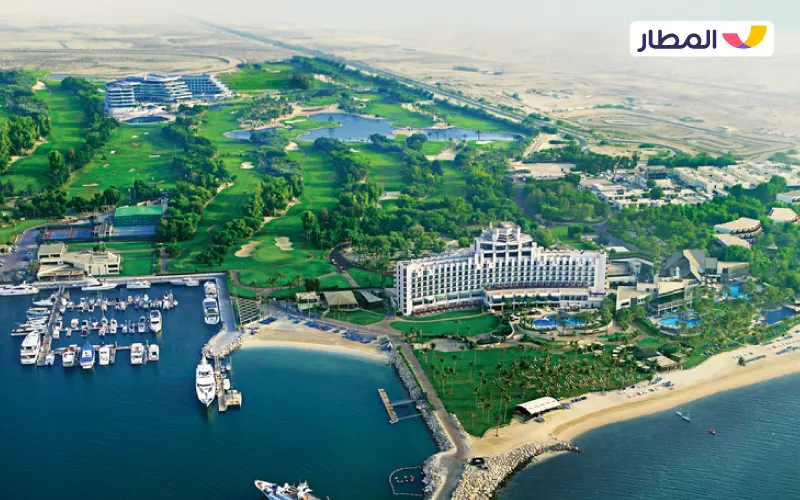 The JA Beach Hotel is one of the best Jebel Ali hotels in Dubai, and it is the ideal choice as it combines maximum comfort with absolute pleasure. The number of luxuries is excellent, and you cannot surround yourself with all the amenities and relaxation this hotel offers you. This is for sure: one visit is not enough for this beautiful hotel.
The JA Beach Hotel, a 5-star hotel, has everything that a visitor can think of, even something he can't think of. If you want to see how much care this hotel takes for its visitors and is keen to provide all the amenities, the hotel staff is equipped to deal with 15 languages. Imagine it!! Of course, Arabic and English are both preferred and advanced in a place on the luscious shores of the Arabian Gulf.
At the JA Beach Hotel, you are not limited to its multiple restaurants and delicious meals; the location also allows you to head to beautiful restaurants nearby. You can reach it on foot if you want.
To prove that one visit is not enough, you are on a date in this hotel with games rooms, children's clubs, sports fields, swimming pools, massage rooms, jacuzzis, saunas, fitness centers, anti-aging rooms, shooting areas, and water sports of all kinds.
Want more: Do you want Horseback riding? You'll find it available. You can fish, play crossbows, and learn horsemanship.
Want more too? You'll play golf, tennis, squash, and billiards and have wonderful sunbathing and numerous room options. There are beauty salons and meeting rooms.
Want more? You can practice diving, water fitness, boating, and volleyball.
Book with the best deals through the Al Matar website, and when you visit the resort for the first time through our competitive offers, you will see it a second and third time because one visit is not enough for this masterpiece of luxury.
---
2- JA Lake View Hotel
Location of the hotel through Google Maps: JA Lake View Hotel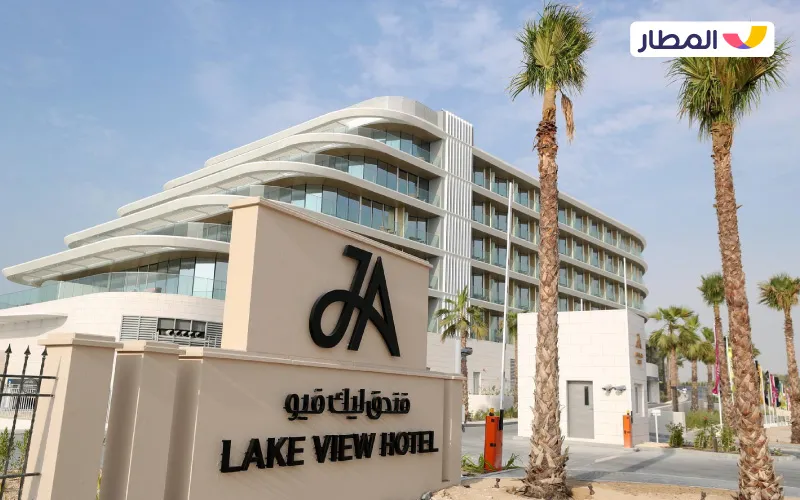 At JA Lake View Resort, you will have unforgettable experiences. This resort is not just a hotel; it is equipped to make you live in luxury and enjoy comfort and relaxation at the same time. The service in this hotel is exceptional, as it is a 5-star hotel. With management that understands the language of the tourist, you will find at JA Lake View Resort what meets your desires and makes you wish to return, especially since the large number of activities in it means that one visit is not enough for this beautiful place with golden beaches.
From its magnificent restaurants to its beautifully appointed rooms to its beaches, location, sports, and play halls, the experience you will have there embraces unlimited luxury.
JA Lake View Hotel is waiting for you to give you the uniqueness of the experience, and the Al Matar website will provide you with the best deals and prices. You will return to our site to repeat the experience because one visit is insufficient for this resort.
---
3- JA Palm Tree Court Resort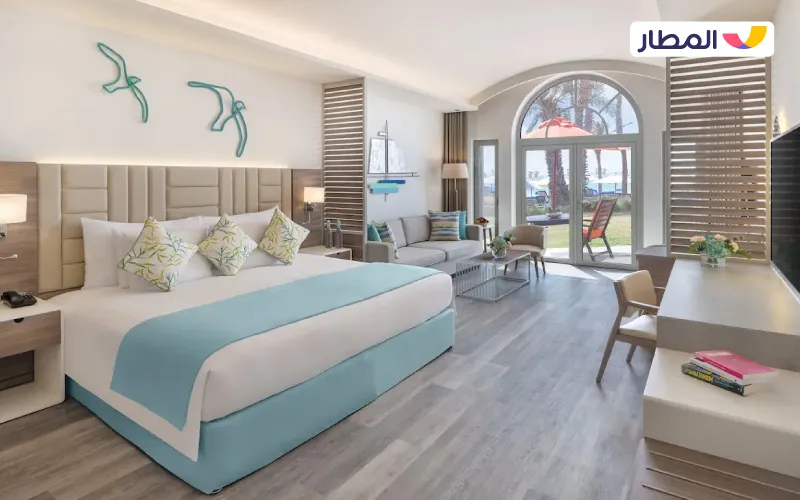 JA Palm Tree Court Resort is an award-winning luxury resort in the hotel industry. It has a charming view of the beautiful Gulf coastline. What distinguishes this resort is that it has a very long beach that extends for 800 meters. This 5-star hotel enjoys green spaces that refresh and delight the soul. These green gardens surround it from all sides and open to large areas, and you will think for a moment as if this land does not belong to the desert extensions outside it. This waterfront resort offers various water and beach activities.
At the Palm Tree Court Hotel, you are on a date with pleasure, comfort, luxury, and excitement. All this you will find through the many varied activities, the equipped and highly serviced rooms, the work teams and management staff dedicated to the comfort of guests, and the high level of everything that is served, from food to the most straightforward services. That's why this charming resort is one of the ones you will visit for the first time, only to discover that one visit is not enough. This will make you see the Al Matar website, which offers the best deals in the Kingdom, to book your stay or tourist vacation.