A city as ancient as London cannot be without a variety of restaurants that consider the tastes of its visitors. Being a destination for Arab tourists, especially from the Arab Gulf countries, this means that it contains a group of restaurants that consider the Gulf tourist's desires in their food and drink. The curators of these restaurants and those who prepare food in them are also Arabs in general or Gulf people, which means ensuring that the visitor gets the quality, distinctive flavor, and originality of the food served. Instead, the visitor will feel like eating in one of the restaurants in Riyadh, Kuwait, Abu Dhabi, Baghdad, or Doha.
In this article, we will give you a list of the top seven restaurants. There are many Arab and Gulf restaurants in London, and there is no way to mention them in such a small article. Before giving a brief description of each of these seven restaurants, we will list their names as follows:
Freej Swaileh Restaurant
Al Masgouf Restaurant
Sarchnar Restaurant
Aish & Dagos Restaurant
Hijazi Corner Restaurant
Khattar Restaurant
Zaad Restaurant
1- Freej Swaileh Restaurant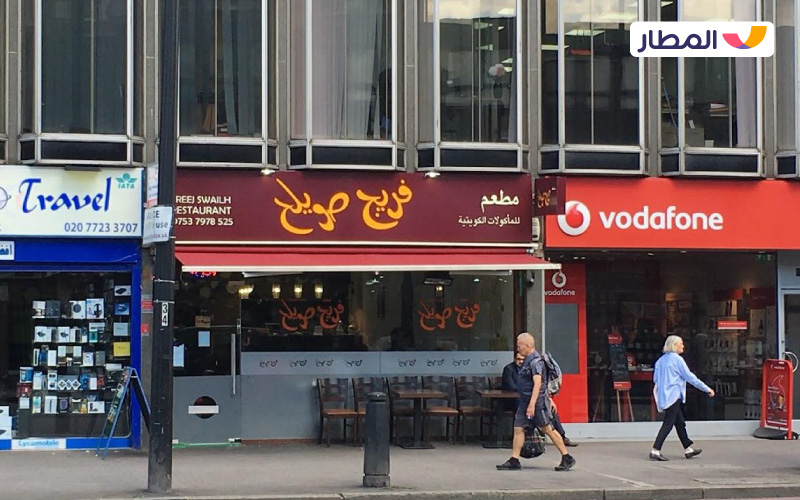 Freej Swaileh Restaurant is a Kuwaiti Gulf restaurant and one of the best Gulf restaurants in London. Sitting in it will transport you to the atmosphere of the sessions when you eat delicious Gulf food. It is a family-friendly restaurant, suitable for children. There are indoor and outdoor halls, which create a space of options for the visitor and the place where he wants to eat.
The restaurant's menu includes a range of Gulf and Middle Eastern meals. Its delicious varieties are Kabsa with meat and chicken, Zubaidi, various grills, mashed, ed, and grilled chicken, and different types of appetizers, salads, and drinks.
At Freej Swaileh Restaurant, you will find healthy, halal, and delicious food and various options for you and your family. Most importantly, you will find the Gulfood you love and prefer in the heart of London.
2- Al Masgouf Restaurant
It is suitable for those who want to eat Gulf food from the Iraqi restaurant, where the Masgouf Restaurant offers delicious dishes such as Masgouf, Biryani, Tagine, Iraqi Dolma, Shawarma, and grills of all kinds.
Sitting inside the restaurant is possible, in addition to allowing outdoor seating for those who want a delicious meal with its appetizers.
The restaurant is suitable for children and family visits and serves halal food to address the restrictions that most Arab and Gulf visitors adhere to.
3- Sarchnar Restaurant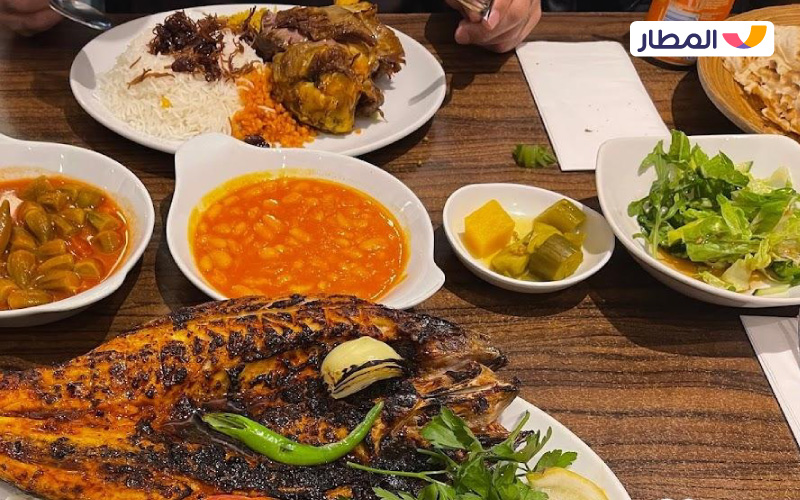 It is a Yemeni restaurant that serves Gulf food and is one of the most prominent restaurants that serves a delicious Mandi meal. Its menu also includes grilled meats such as Kebabs, Shish Tawook, and grilled fish. It also does some Middle Eastern cuisine, such as Zucchini Stuffing, eggplant, and delicious Arabic pastries.
At Sarshner Restaurant, visitors will enjoy halal food and comfortable indoor and outdoor seating. It is suitable for families, and there are meals for children. You will find the best services.
4- Aish & Dagos Restaurant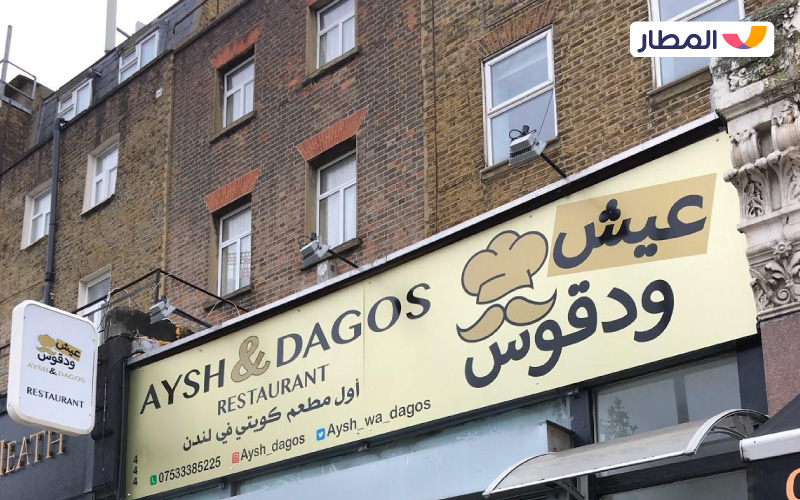 We return to Gulf cuisine from the Kuwait Gate, where the Kuwaiti restaurant Aish Wadqoos in London serves Gulf food, giving way to fast food for those who want it. This means that one family can gather in one restaurant for a Gulf meal for those who wish it and fast food if a family member likes to abandon Gulf food.
5- Hijazi Corner Restaurant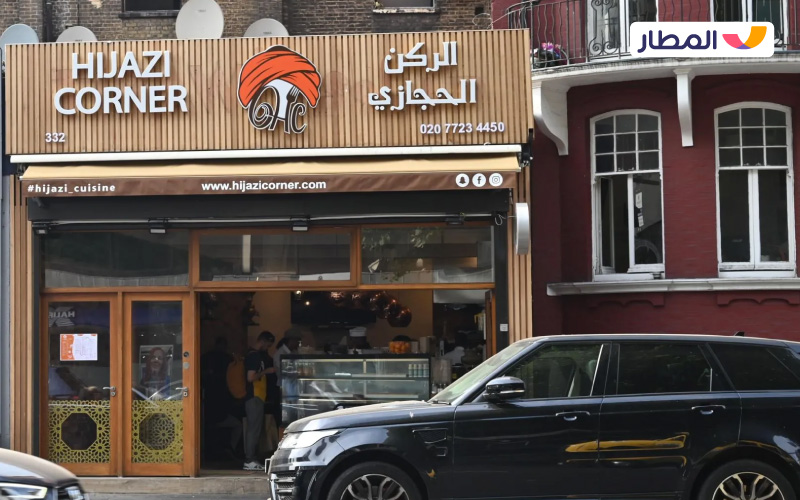 It is one of the best Yemeni restaurants in London and serves Yemeni and Saudi food. But you will not only find meat or chicken Mandi with the rest of the delicious Gulf meals, but you will also have some fast food.
6- Khattar Restaurant
Khattar Restaurant is an Iraqi restaurant located on Bouverie Street in London. Gulf food is served, such as Kabsa of all kinds. It also fits Iraqi Dolma, grills, and Mahshi of all kinds.
Khattar Restaurant is also family-friendly, well-serviced, and has outdoor dining options.
7- Zaad Restaurant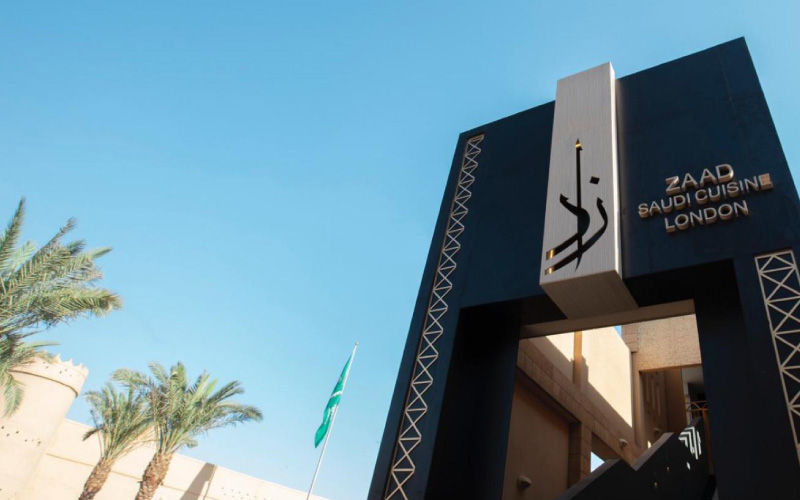 It is a Saudi restaurant par excellence and a luxurious and beautiful restaurant. You'll discover this from your first encounter with the restaurant's entrance, building, and sophisticated design. In it, you will receive Gulf food with Saudi fingers. One of Zaad London's goals is to bring something of the authenticity of Saudi heritage in food, customs, and sessions to the heart of England, London.
You will find delicious Saudi meals at Zaad Restaurant, such as Kabsa, Markook, Saliq, Manto, Kobeba Haiel, and Sayadia. Alongside it are desserts made with dates and dairy and a wide choice of appetizers and hot and cold drinks.
Zaad transports you to the heart of London to the embrace of Gulf authenticity and the beauty of Saudi heritage in food, drink, and dessert.
Finally, Gulf-run restaurants in London are many and varied. Some serve Gulf food only, and some serve fast food with halal meat. And what we have reviewed for you in this article is a sample of them. Just wander through some of them to try them and enjoy the high-end service and delicious food.