Jebel Ali Resorts in Dubai are designed to make you enjoy your stay. With its various facilities, it is very suitable for families. Its large area and the playgrounds it covers make One visit not enough to this fantastic place.
Although it includes many activities that cannot be limited to a small article, we will focus on the most prominent seven of them, namely:
Golf Game
Splash Park
Diving
Calm Spa & Salon
JA Equestrian Center
JA Shooting Club
Pirates and Mermaids Kids Club
1- Golf
Jebel Ali Resort offers a golf opportunity for lovers of this beautiful hobby. Its area includes a 9-hole playground equipped for this game with three landscapes. Each hole is surrounded by beautiful natural terrain and exotic trees to increase the suspense and aesthetics of this game. The stadium also features a saltwater lake and is located within five of the nine holes in the area. Playing golf by the sea is exciting, as the view adds a unique elegance.
The golf course has qualified players ready to train new players according to their level. It also has an academy, the Leadbetter Golf Academy, the first to open in the Middle East, and its function is to take care of the game and provide a comprehensive path for its development.
In short, this place takes care of the minor details of this game, and amateurs and practitioners will find everything they need and receive all the support they need to live periods of fun, excitement, and challenge.
Hurry up to book at one of the JA Dubai resorts through the Almatar website and app to get the best prices.
A Beach Hotel
Address:
Exit 13, Sheikh Zayed Road, Jebel Ali, Dubai, United Arab Emirates
---
JA Lake View Hotel
Address:
JA The Resort, Exit 13, Sheikh Zayed Road, Dubai, United Arab Emirates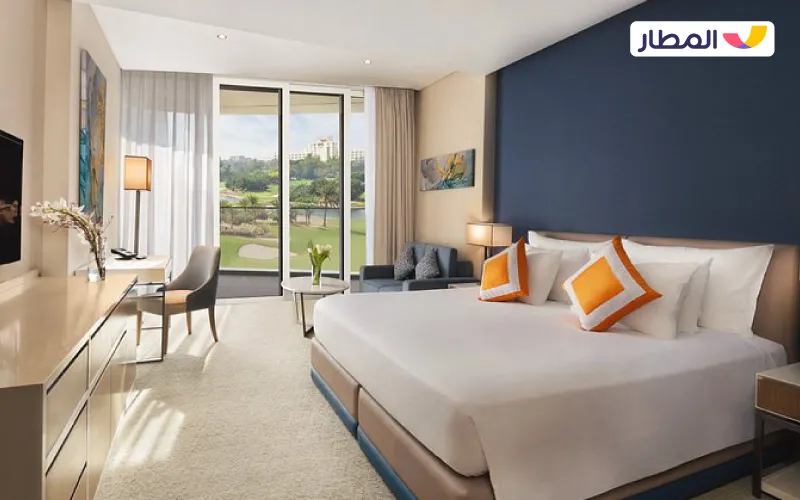 ---
JA Palm Tree Court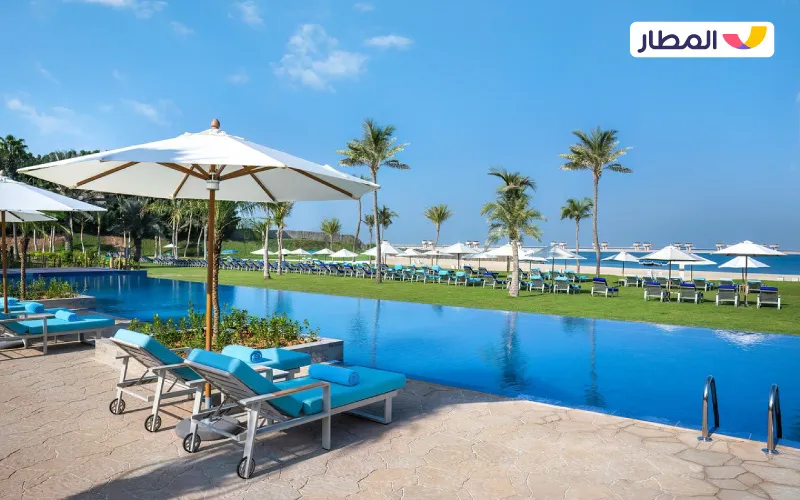 ---
2- Splash Park
Kids love to play with water, and Splash Park provides them this fun while developing their skills. During a full day of entertainment, the whole family will be delighted with the water sprays spread over a large area in the open air. And with water curves and slides that they will not get tired of playing with for long hours, the shapes of the falls, corners, and spray tubes are designed to bring them joy without ceasing. And its bright colors make the place feel like it was made especially for their beautiful childhood.
In Splash Park, you'll find your kids going from one slide to another and from one water spray pipe to another. They will indeed insist on you visiting this terrible place many times, and from the joy you will find in their hearts, you will discover that one visit is not enough for the beautiful resorts of Jebel Ali.
3- Diving
Diving was the profession of many of our ancestors who lived on the glittering coasts of the Arabian Gulf. Many were professionals diving to deep depths without the available tools. Many young people today are interested in practicing this hobby during vacation times and long breaks from work during the summer. From here, Jebel Ali Resorts has provided you with the opportunity to practice diving and, gradually, through diving courses for beginners down to those who have experience in this field,
The hobby of diving is lovely, and it opens the door for you to discover the depths of the sea, see sea creatures firsthand, and explore the depths of a new world you have never visited before.
You'll enjoy diving at Jebel Ali Resorts and be tempted to get it back there. When you try dipping in the bay's clear blue waters opposite the resort, you will know that one visit is not enough for this beautiful place.
4- Calm Spa & Salon
Many visitors go to resorts for relaxation. After long months of work and effort, and because the body has a right to you, pampering it and putting it in a resting position for some time becomes necessary to be actively done again.
Jebel Ali Resorts, a pioneer in pampering its customers and providing comfort, has not lost sight of this point. In its hotels, you will find treatment and massage rooms. Traditional Moroccan baths also revitalize your body and recharge your mind and soul with energy.
The service provided by Jebel Ali Resorts in this area is outstanding. The facilities you will use are luxurious, upscale, and sophisticated. Make sure that one visit is not enough here, as you will always want to energize your body and relax through natural relaxation on the beach.
A Beach Hotel
Address:
Exit 13, Sheikh Zayed Road, Jebel Ali, Dubai, United Arab Emirates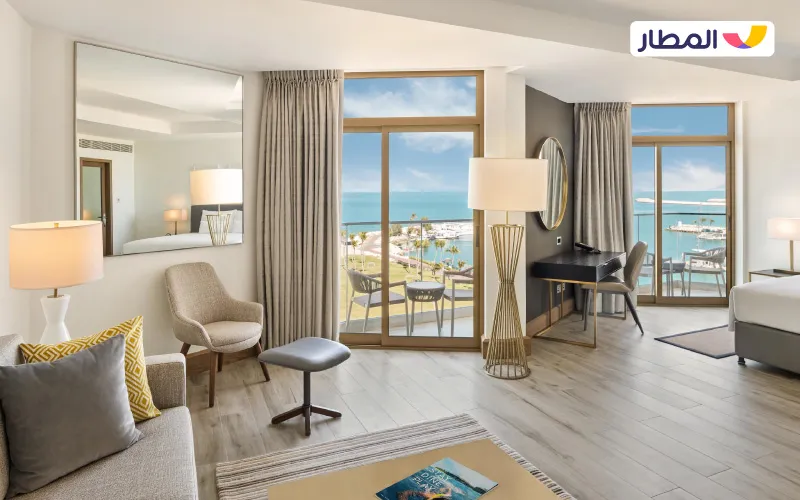 ---
JA Lake View Hotel
Address:
JA The Resort, Exit 13, Sheikh Zayed Road, Dubai, United Arab Emirates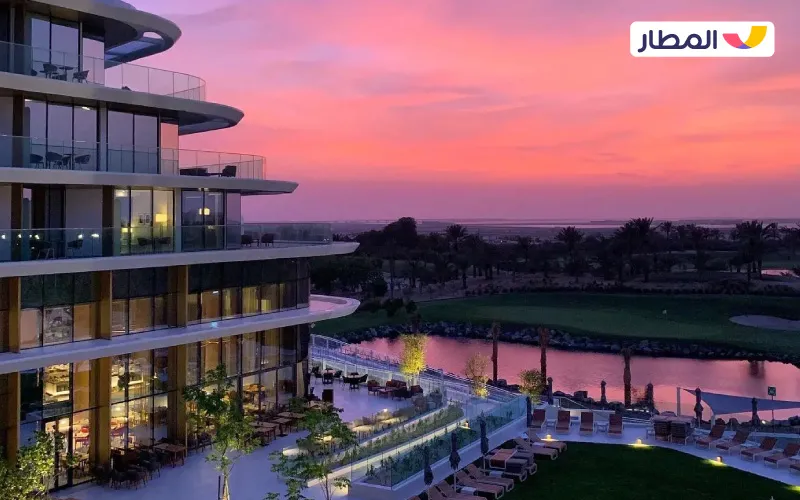 ---
JA Palm Tree Court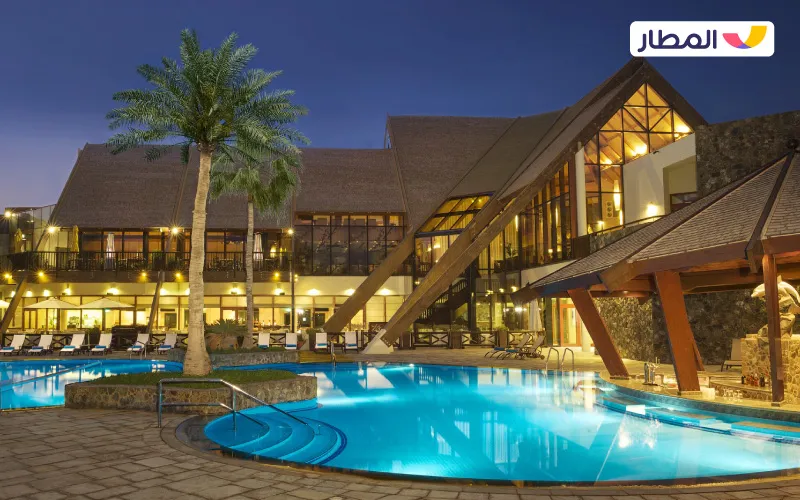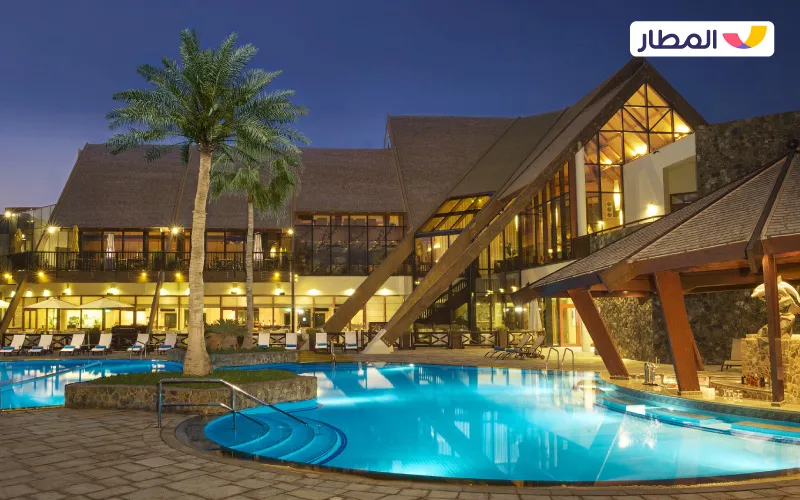 5-JA Equestrian Center
Including an equestrian and horse riding center is an essential sign of excellence. The resort has a horseback riding arena for those interested in the sport. What's more, you can learn how to ride horses too.
Therefore, the JA Equestrian Center is among the most exciting centers for riders and professionals. They won't have this privilege at many hotels or resorts. This makes Jebel Ali Resorts a constant destination for visitors who love to pursue some of their favorite hobbies.
6- JA Shooting Club
Have you ever tried archery? Jebel Ali Club has equipped a club for you for this fun hobby. It's possible because you can compete with your friends or family to hit targets. You can use pistols or shotguns to hit your targets. And don't worry, the place is well equipped, the degree of safety is also high, and you will be in the hands of trainers and experts who know their training mission well.
Archery is one of the hobbies that appeals a lot to young people. Whoever tries it once will come back to try it repeatedly. That's why one visit is not enough to see the magnificent resorts of Jebel Ali.
7- Pirates and Mermaids Kids Club
This club is considered one of the favorite havens for children. There, they will find a wide range of activities and games held under the supervision of those present. It is valid for children from 4 to 12 years old. This place is ideal for children who love mystery, discovery, and adventure. This place will provide them with a lot of excitement and fun while having a good time.