You will not find anything more pleasant than visiting specialized cafes to sip your favorite coffee and take a dose of relaxation and comfort after a morning walk or exhausting shopping at noon.
In this tour, we will take you on an important tour to get acquainted with the essential cafes that offer you distinctive and quality service for your preferred coffee. These cafes can satisfy your needs with the best meals suitable for breakfast, delicious food, or a light evening dinner.
But before starting, it is essential to know a few general things about Manchester United, a beautiful city located in the north-west of Britain:
Have you heard of Old Trafford? Indeed this sonorous name has passed by your ears. Have you heard of the famous sports team Manchester United? Yes, you are in the backyard of Britain's most prestigious Stadium and sports team.
Manchester is not limited to these two great things; it is full of beautiful sights, which I advise you to get acquainted with through other expenses.
In any case, Manchester is considered a sports, industrial, and tourist city. It is well equipped to receive tourists. Its ports and excellent transport network are less impressive than the other famous British cities.
Therefore, it contains a group of good cafes that consider it a tourist city and should pamper its visitors with a distinctive service.
A list of some distinctive cafes before briefly talking about each of them:
The Mess Cafe
Takk Coffee House 
Ohayo Tea
Fig + Sparrow
Pot Kettle Black
1-The Mess Cafe
The address of the Mess Cafe:
Lancaster House, Harper Rd., Sharston, Wythenshawe, Manchester M22 4RG, United Kingdom
The Mess Cafe location on Google Maps:

The Mess Cafe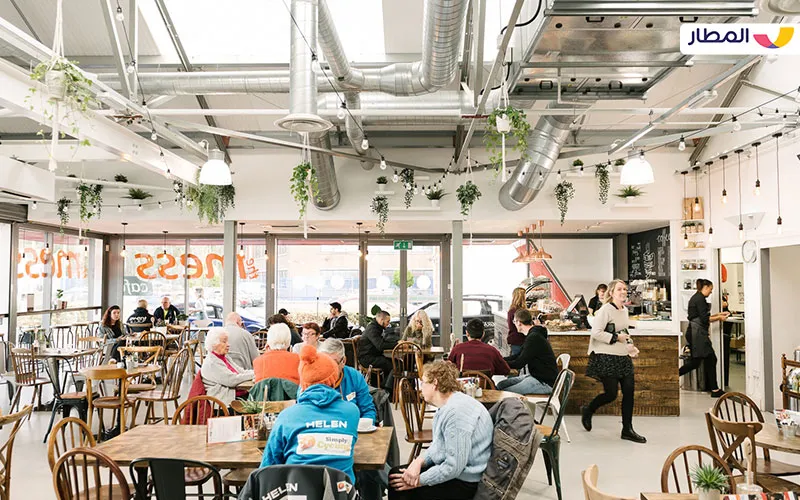 It is one of the best-known British cafes and has received many nominations, especially from its visitors. One of its features is that it considers the owners of special diets, offering what is suitable for vegetarians and those who do not eat gluten-containing foods and drinks.
In the upscale cafe, the Mess, You will find: children's chairs if you visit with your family and Wi-Fi if you want to go there to sip a latte and work on your computer. There are also outdoor seating areas. The Mess Cafe is an excellent option for a casual break while walking around or strolling Manchester's beautiful and lively neighborhoods.
2-Takk Coffee house
The address of Takk Coffee House:
6 Tariff St., Manchester M1 2FF, United Kingdom.
Takk Coffee House's location on Google Maps:

Takk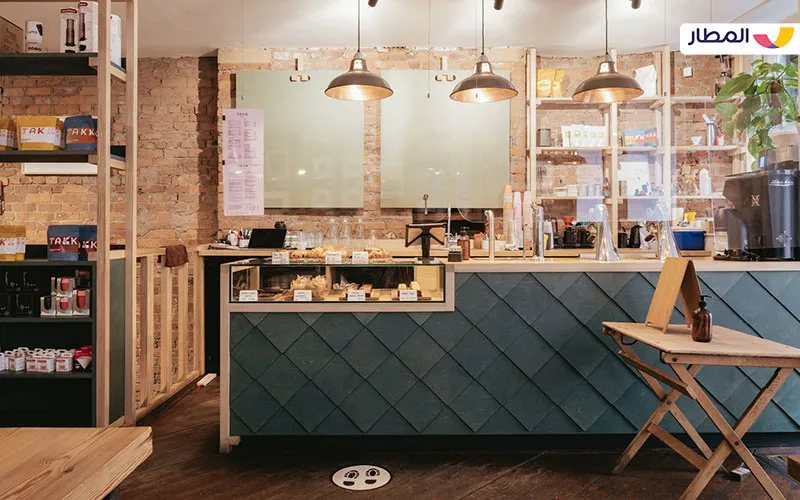 You will enjoy friendly Service and a pleasant reception at Takk Coffee House. And the place itself will find it convenient to calm down and have a cup of coffee or tea in relaxation and peace.
You can have breakfast and lunch there if you want more than hot drinks. And you can have a unique service if you are a vegetarian or a fan of gluten-free cuisine.
Order a chocolate cake with your coffee or any dessert item suitable for your hot drink. Whoever visited the cafe promised himself to return on his next visit to Manchester.
3- Ohayo Tea
The address of Ohayo Tea:
95 Princess St., Manchester M1 4HT, United Kingdom
The Ohayo Tea Location on Google Maps:

OHAYO TEA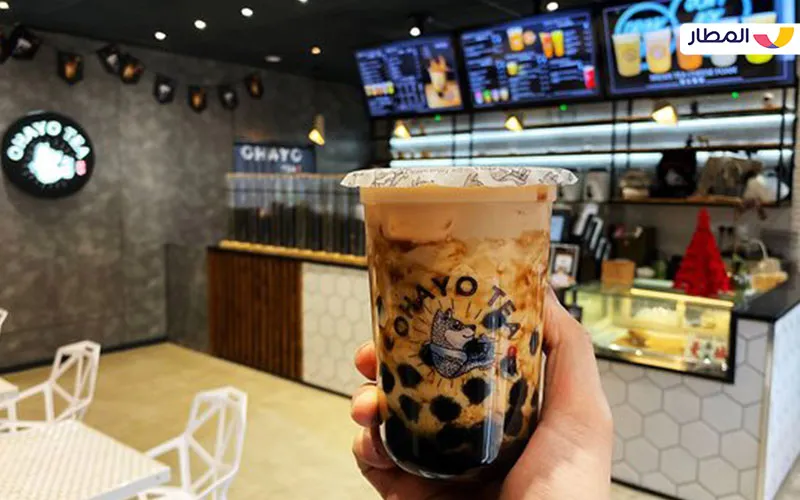 At Ohayo Tea, you will find a great selection of teas. Therefore, this place is ideal for anyone who loves a delicious tea drink and likes to try other flavors and blends.
And this does not mean that Ohayo Tea does not offer other drinks. So get a warm welcome and order your favorite beverage and, with it, the delicious cake with the dressing you like best.
According to visitors' opinions, they missed returning to it many times, especially after leaving Manchester United.
4- Fig + Sparrow
The address of the Fig + Sparrow Cafe:
20 Oldham St., Manchester M1 1JA, United Kingdom
The location of Fig + Sparrow cafe on Google Maps:

Fig + Sparrow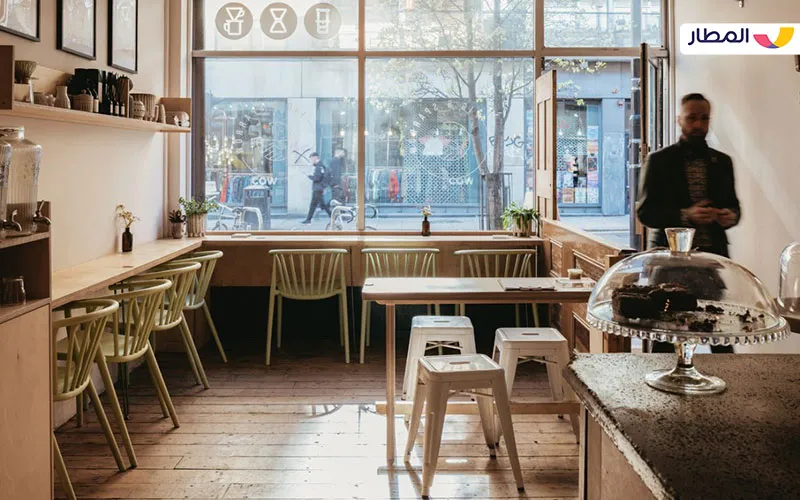 At Fig + Sparrow Cafe, you can also have coffee, tea, breakfast, and lunch. And it opens its doors to you until late at night.
You can have a session in the open air, and its beautifully designed and refined interior corridors calm you down while you have your favorite cup of coffee.
According to visitors' comments to this cafe, Fig + Sparrow Cafe offers delicious and distinctive coffee that may be the best and tastiest in Manchester.
5- Pot Kettle Black Cafe
The address of Pot Kettle Black Cafe:
Barton Arcade, Manchester, M3 2BW, United Kingdom
The location of Pot Kettle Black cafe on Google Maps:

Fig + Sparrow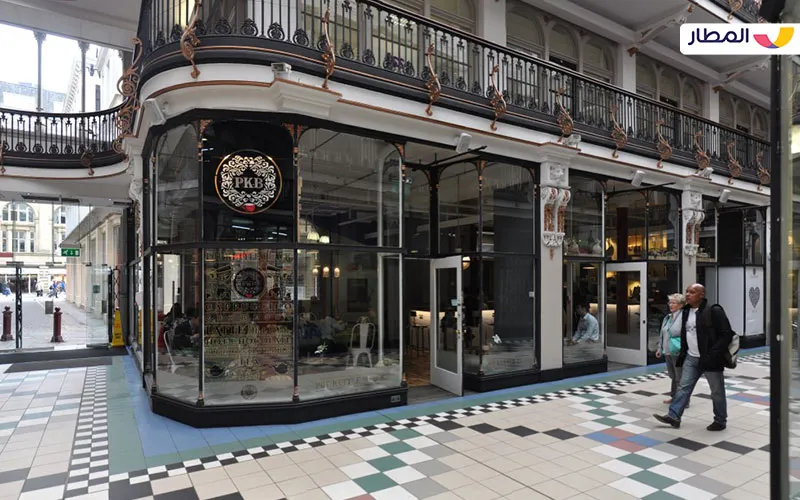 You can have a delicious cup of coffee at the Pot Kettle Black Cafe, with contemporary and elegant decor and a quiet and beautiful atmosphere. He uses the best types of coffee beans in his blend for the cup of coffee that he offers to his customers.
In addition to hot and cold drinks, Pot Kettle Black Cafe offers a range of delicious breakfasts and lunches, from freshly baked pastries to tasty sandwiches and salads. The cafe also offers vegetarian options for people who prefer them nutritionally.
In conclusion, you should note that this list of cafes in Manchester is not final; there are many other beautiful cafes in this ancient city. But we have selected a selection of them for you, and you have to settle on what is more suitable for your taste in terms of the place, the offers offered, and the quality of Service.