Liverpool is among the best cities in Britain in terms of equipment and its ability to receive tourists from all over the world. It enjoys natural beauty, its historical heritage, and being home to art, beauty, and entertainment.
Liverpool residents are friendly and helpful, and its architecture is magnificent and geometrically adapted to the nature of the city itself, making this destination one of the ideal destinations for those who want to spend a holiday in a town that combines the beauty of nature with charming architecture and quiet and friendly residents.
An ancient tourist city like Liverpool will undoubtedly have a lot of safe and comfortable transportation. Buses are plentiful alongside trains, and you have multiple taxi options. And the Liverpool River, you can cross by special ferries. As for the airport, Manchester Airport is only an hour and a half away by train from Liverpool. But walking or cycling is one of the pleasures of this beautiful city. Be prepared for this option because it is not to be missed in Liverpool and allows you to saturate your eyes with the beauty of its neighborhoods and buildings.
Liverpool has many and varied tourist destinations. Some of them are related to monuments and museums, and some of them are historical sites. Including nature and parks. Including places of entertainment. These include art and theater.
Here we will show you different tourist destinations that include all the addresses mentioned above.
And we will list them for you before talking about each of them in detail:
Sefton Park
Museum of Liverpool
Liverpool Central Library
Anfield Stadium
Mathew Street
1- Sefton Park:
Sefton Park Location according to Google Maps:

Sefton Park
It is one of the most beautiful parks in Liverpool. This evaluation is according to the assessment of people and visitors for this masterpiece of natural beauty consisting of many trees and fresh green spaces. But wait, you might say you have visited many parks in your country, so what is so special about this park? And the answer is: this park has a large lake in its center. A lake that makes you live amidst nature is stark in its beauty.
Walking and strolling around will be one of the things that will most likely reset your body and psyche to a relaxed state and release any pressure you may feel.
There is free parking for the garden and a small café for your hot or cold drink with snacks during the break. Don't forget to caress the gatherings of ducks and other bird species to add to your enjoyment during your visit.
2- Museum of Liverpool:
Liverpool Museum location according to Google Maps:

Museum of Liverpool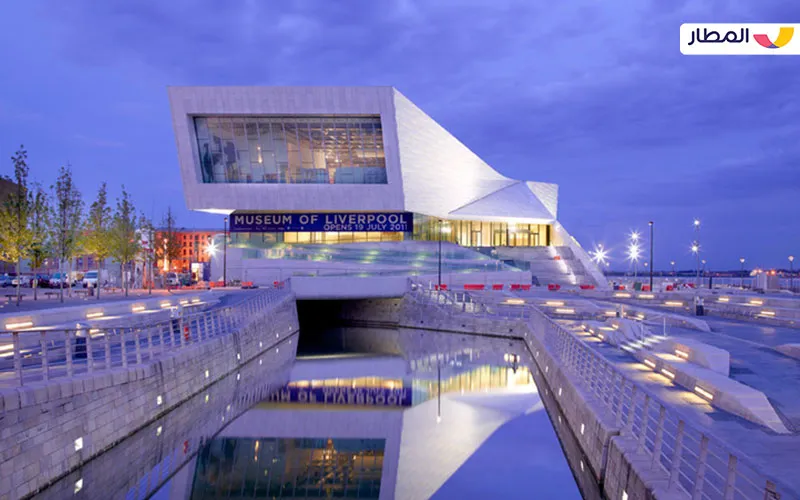 The Liverpool Museum is one of this ancient city's most important tourist attractions. It contains precious historical holdings, some of which are monuments that reflect the history of civilizations other than those that arose in Europe and Britain.
What is striking about this museum is the exterior and interior design. Its architectural architecture is magnificent and modern, and its decorations, in addition to the creation of its interior corridors, are stunning.
The museum is valid for family visits, and souvenir photos can be taken in some of its sections. It also has a restaurant serving delicious meals that can be eaten to the sound of soft and beautiful music.
3- Liverpool Central Library:
Liverpool Central Library location according to Google Maps:

Central Library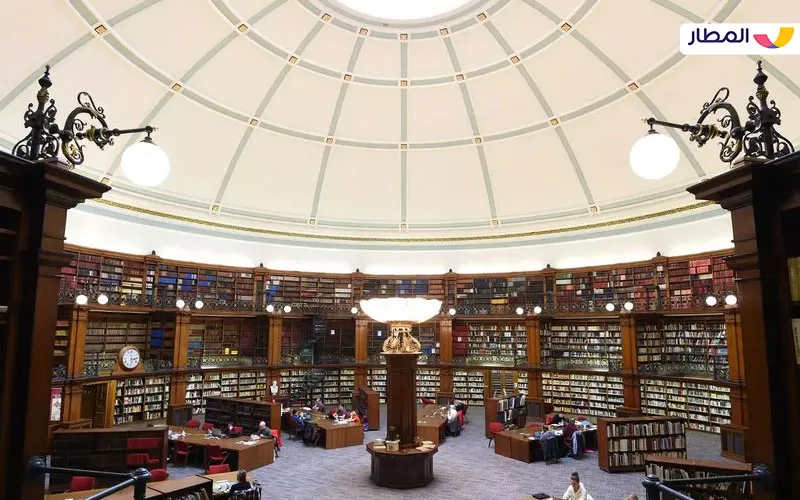 If you visit the Liverpool Library, you won't just see a library with tens of thousands of books. This library is a massive tower and a symbolic architectural masterpiece with beautiful connotations. Its exterior is classic as if it were designed in the form of the decorations of ancient political monuments. While the library's interior design is modern and equipped with modern tools, It is as if this design wants to convey the message that knowledge is cumulative and that what the ancients presented must be respected so that we can continue to revolutionize expertise and take it to its limits.
The library contains large and rare numbers of books and manuscripts, the result of a century and a half of successive efforts.
The library's location is essential in Liverpool, as it is lively and active. And a trip there can involve more than one activity.
Don't forget to take some souvenir photos, as you will visit a classy artificial masterpiece. And you certainly don't need a recommendation to sit in the library and read a book for a while to engage in the stream of knowledge and science.
4- Anfield Stadium:
Anfield Stadium's location on Google Maps:

Anfield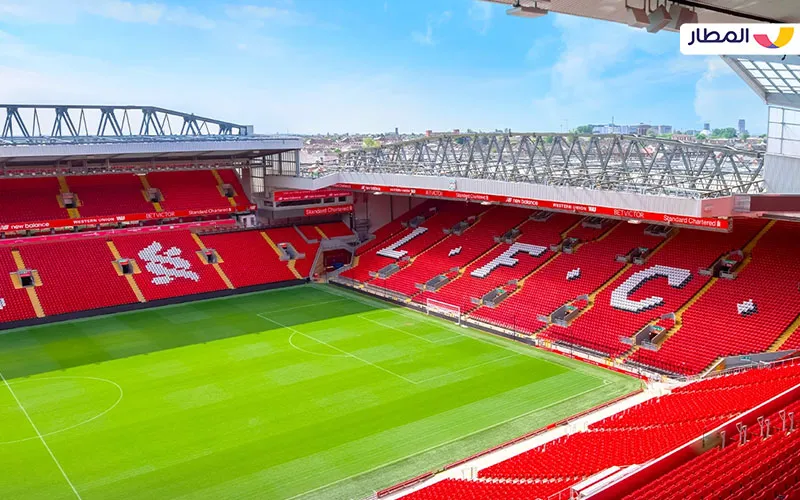 Anfield is one of the greatest stadiums in the world and has a rich history, having hosted some of the greatest players over the past decades. Anfield is famous for its excellent, fierce, and sometimes crazy atmosphere due to the exceptional enthusiasm of the fans of the prestigious Liverpool club.
The tourist can book an exploratory tour there, where his visit includes passing the Liverpool FC Museum as well as touring to see the entire stadium from the high stands, entering the inner corridors of the dressing rooms, walking through the players' tunnel, and sitting on the coach's seat.
5- Mathew Street:
Matthew Street location on Google Maps:

Mathew St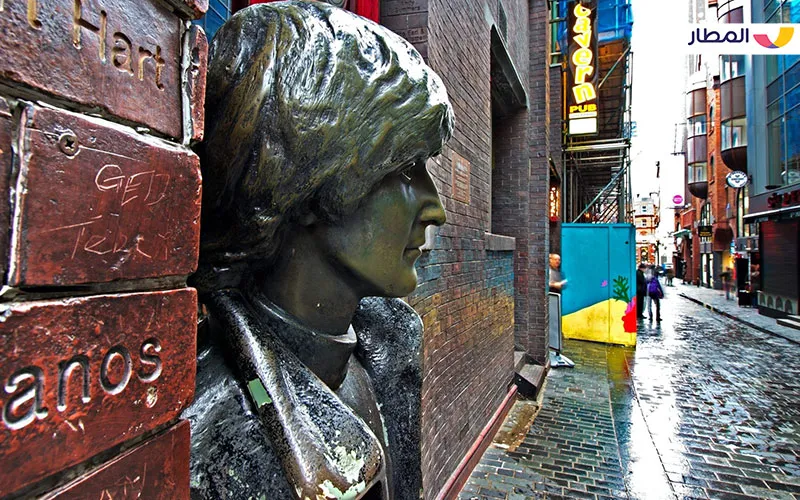 It is one of the most famous tourist streets in the city of Liverpool. Tourists of all cultural backgrounds and nationalities visit it. It is a tourist destination because it contains cultural and historical attractions associated with The Beatles. This international band originated in Liverpool and became famous in Britain and abroad.
This street has gift shops and souvenirs related to the Beatles. You'll also find live music performances on some parts of this street.
A wonderful group of cafes and restaurants will serve delicious meals and excellent drinks in a beautiful atmosphere.