If you are someone who prefers Arabic food and worries that he does not know how to preserve the food items that you used to eat, then in this article, we will review a list of the essential restaurants that offer you Arabic meals. You only have to choose one of them when you travel to Abu Dhabi or pass by most of them to try the best meals with the essential food preparers in our region. Abu Dhabi, which has provided its visitors with all the appropriate ports, including the most important hotels, parks, and resorts, will not miss providing a rich and diverse restaurant with the most critical service and the highest quality.
The following is a list of the names of these restaurants before we tell you about each of them in turn:
Le Beirut Restaurant
Al Dhafra restaurant
Saudi cuisine restaurant
Sambusk restaurant
Marrakech restaurant
Byblos Al Bahar Restaurant
Najd Palace restaurant
1- Le Beirut Restaurant
Restaurant location: Abu Dhabi, Conrad Abu Dhabi Etihad Towers, Western Corniche.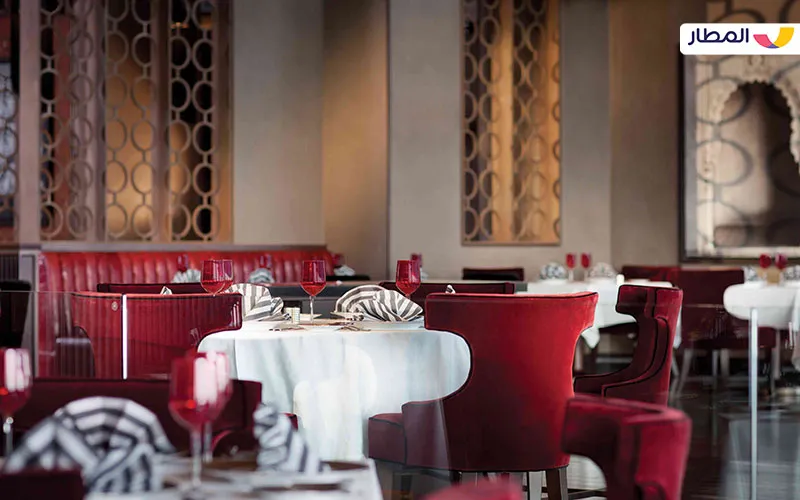 It is one of the luxury restaurants in Abu Dhabi and features a charming view of the port. Its cuisine, which is cooked by the hands of skilled Lebanese chefs, makes the experience of eating a meal in its beautiful lobbies indescribable.
The guests of Le Beirut Restaurant are on a date to immerse themselves in Lebanese cuisine, which is cooked in a modern way with ingenuity, beauty, and art. During this, they will listen to live music, and an elite group of employees will serve them with the best treatment and the most beautiful smile.
2- Al Dhafra Restaurant
Restaurant location: Abu Dhabi, Mina Zayed, Al Tayla Street.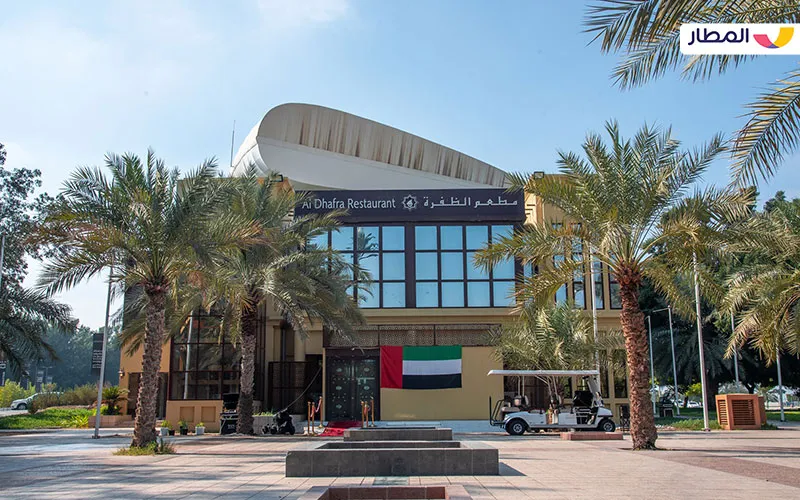 It is a floating restaurant on a traditional wooden boat. Through it, you can enjoy a delicious meal amidst the waters of the Bay. The flight departs from Mina Zayed and takes about two hours, during which you will enjoy the sights of the picturesque city of Abu Dhabi during the night.
Al Dhafra restaurant serves the best seafood and other delicacies. Sweets, natural, and hot drinks are available there. The restaurant's atmosphere is Emirati par excellence, where you will be fully taken care of with a luxurious touch provided by the Emirati restaurant.
3- Saudi Cuisine Restaurant
Restaurant location: Abu Dhabi, Al Mushrif, opposite Al Mushrif Mall, Al Dhafra Street.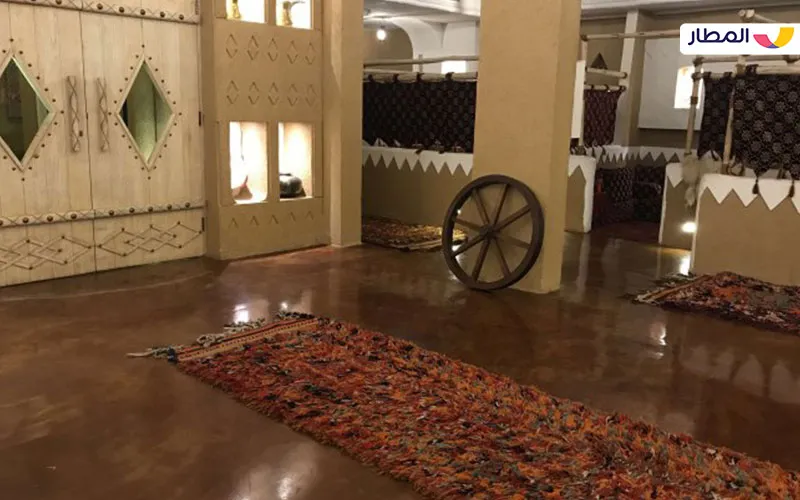 If you are a fan of Saudi and Gulf food in general, the Saudi cuisine restaurant will make you feel like you are eating your meal in one of the restaurants in Riyadh neighborhoods or their homes full of hospitality.
In this restaurant, you will find the essential dishes: Madfoon, Bukhari, Mandi, Kabsa, and various delicious seafood dishes. This is an addition to hot drinks and freshly squeezed juices.
The restaurant has a free delivery service for those who want to enjoy their meal from their residence.
4- Sambusek Restaurant
Restaurant location: Abu Dhabi, Rosewood Abu Dhabi Hotel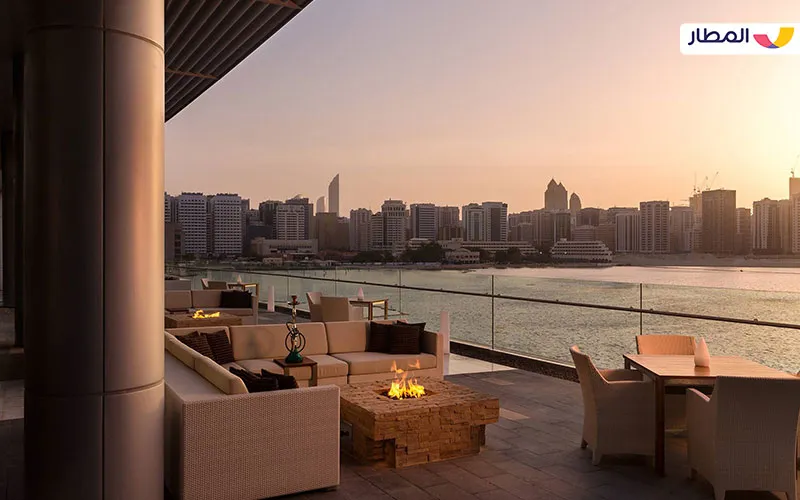 With a magnificent view of the waterfront and a large selection of dishes and cuisines, Sambousek Restaurant, a Lebanese restaurant, is at the top of the list of restaurants that can give you an unforgettable experience. The Lebanese restaurant is very famous, and many Arabs are interested in eating various delicious Lebanese meals.
At Sambousek Restaurant, you will enjoy delicious Lebanese food and a warm welcome and comfort. The restaurant's main dishes are Shish Tawouk, Kebabs, grilled chicken breasts with a beautiful marinade, etc., all with Lebanese appetizers that are unparalleled in any other restaurant.
5- Marrakech Restaurant
Restaurant location: Abu Dhabi, Millennium Hotel, near Khalifa Street.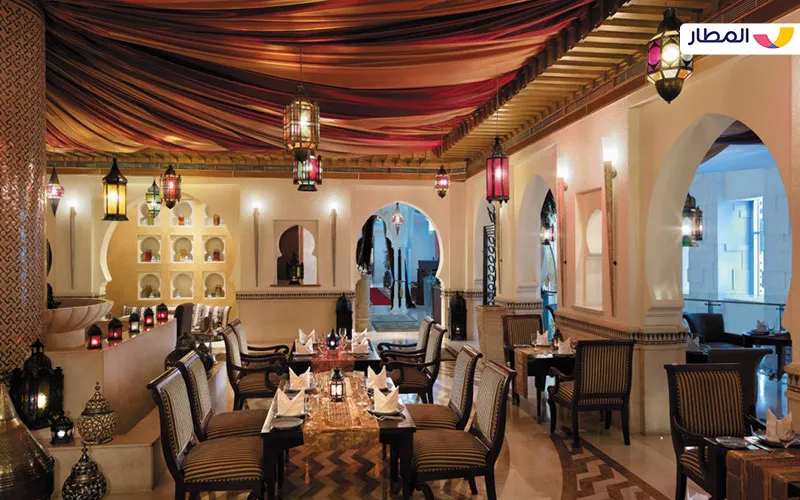 Now we take you to an Arabic restaurant in an ancient Arab country, Morocco. And the Maghreb dishes are unique and charming; they differ from the Arab words of the Levant and the Gulf.
And for the food quality in this restaurant, you will not find a Couscous or Tagine dish that cooks better than here. Where the touches of the chefs master the transfer of the fragrant heritage of Moroccan food to the shores of the Arabian Gulf, in the country of goodness and generosity of the United Arab Emirates
6- Byblos Sea Restaurant (Byblos Sur Mer)
Restaurant location: Abu Dhabi, Intercontinental Hotel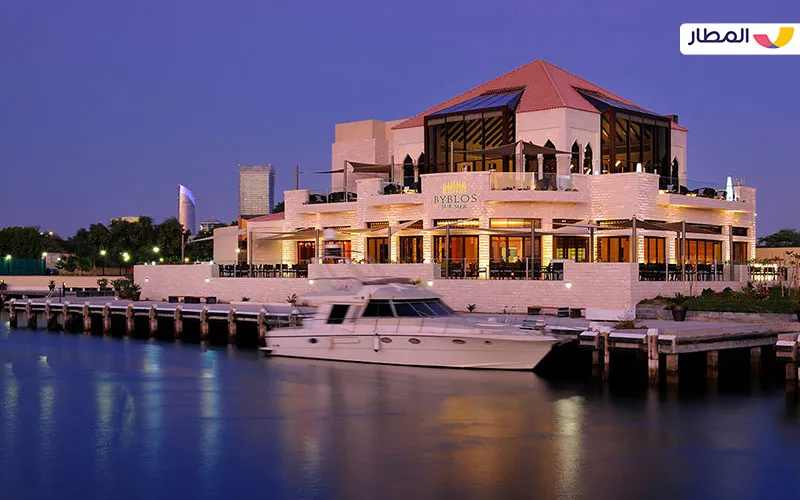 This restaurant is on the list of the best restaurants in Abu Dhabi, specializing in Lebanese cuisine. One of the tastiest things in this restaurant is the assortment of grills with the most delicious appetizers and salads. And the Hummus dish with a grilled meat morsel is the pearl of the table.
The restaurant serves delicious dishes, desserts, and various types of drinks.
7- Najd Palace Restaurant
Restaurant location: Abu Dhabi, Ministries Complex
Najd Palace Restaurant and Kitchen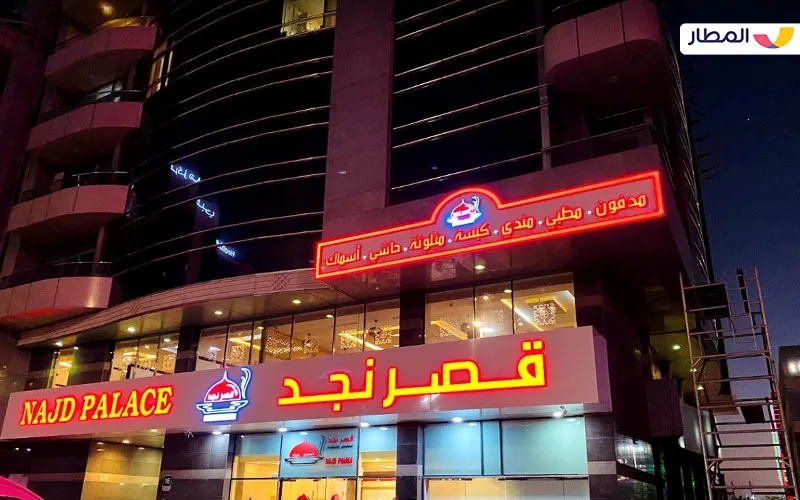 We return to Gulf cuisine with its delicious dishes. And in Najd Palace Restaurant, we find you on a site with the best words for those who love Gulfood with Yemeni hands. Mandi and Madfoon with meat or chicken are family dishes that are always available, and Kabsa and honey-dressed Lamb are at your service. And you can find delicious desserts such as Kunafa, cakes, sweets made with dates, and more. And drinks of all kinds are available, from freshly squeezed juices to dairy, soft drinks, and hot drinks.