You will never regret staying on Yas Island in Abu Dhabi for a few days. That will be a lifetime for you and your family. You will be surprised at how Abu Dhabi includes this place, a masterpiece and a terrible model by tourist standards. Yas Island consists of a bouquet of the most luxurious hotels, restaurants, and cafes; with it, you will find many incredible entertainment cities. After such a visit, your children will insist on you staying an extra day because of the luxury they will have. You will not find a place with as many entertainment venues within proximity as you will find on Yas Island. This is without forgetting the fabulous beach and the activities that can be done on it, and the splendor of the Arabian Gulf coasts that you will see from your hotel or the many places you will visit there.
Prepare your suitcase and prepare your family for an exceptional vacation in an extraordinary place for five days on Yas Island. We will detail for you a program of what you can do there, which will be in the following form:
First day: Reception and arrival at Yas Island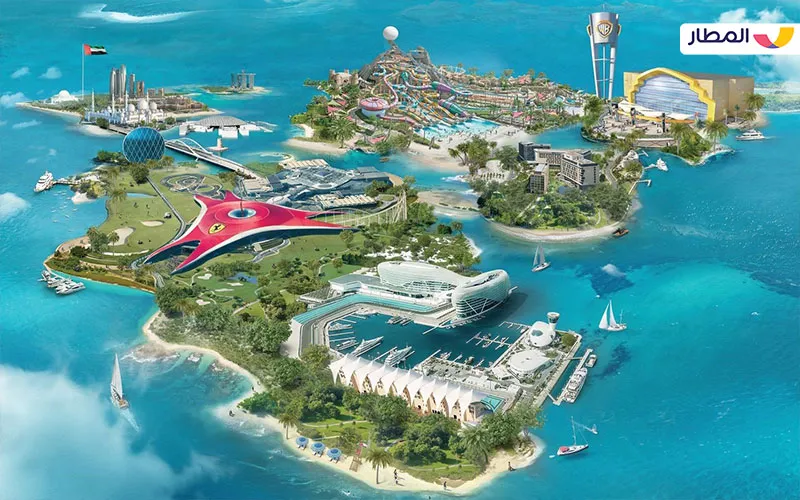 When you and your family arrive at the airport on your first day in Abu Dhabi, a hotel representative will pick you up and take you to one of Yas Island's luxury hotels. You have already booked into one of these hotels. This is with the indication that the five best hotels on the island are:

( Hilton Abu Dhabi, Crowne Plaza Hotel, Centro Yas Island Hotel, and Staybridge Suites hotel) And Yas Island is full of beautiful hotels with advantages and services.
On the first day, you need some rest. The hotel will provide you with all the amenities you need. You can visit the beach to relax and swim in its waters. Later, you can pay a visit to the city center, which is approximately a 25-minute drive away, for an exploratory visit overlooking the aesthetics of the place, urbanism, cafes, and markets. And then return to the hotel to prepare for the fun-filled days starting on the second day.

Day two: Visit the fantastic world of Ferrari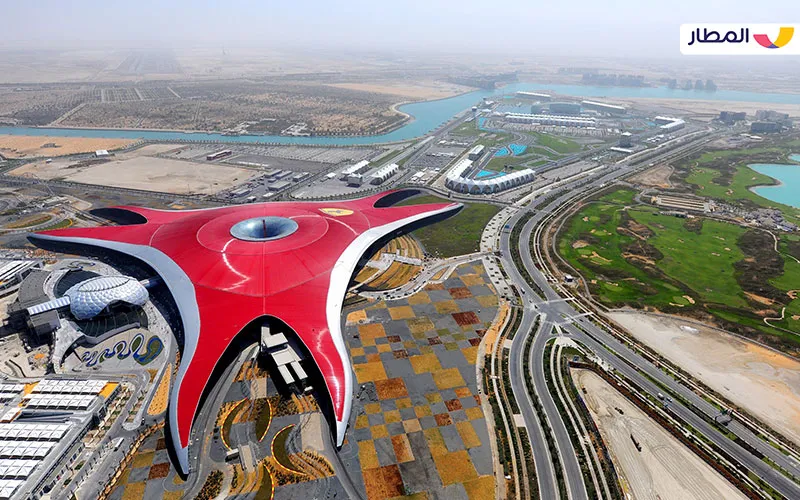 On the second day, you will have breakfast and get ready to visit one of the most impressive sites on Yas Island, Ferrari World. You are on a date in this place with the world's fastest roller coaster and 40 different games. Ferrari World will fill your day with your family as you move from game to game with complete pleasure and thrill. And we will list for you some games that you can care about there:
Turbo Tower: With a height of 13.5 meters, you can view the Ferrari World and experience the fun game of falling and bouncing.
Formula Rossa Junior: It is a game for children where they drive carts up to 45 kilometers per hour.
Speed racing: Children will drive cars that resemble Formula cars as they travel on a long railway.
And other amazing games, and as we mentioned, dozens of fun are waiting for you to try.
You will find restaurants and cafes on the island that offer the best meals and drinks. You will also find shops and markets to buy gifts, souvenirs, and children's toys, especially those related to the Ferrari car.
Day three: Yas Waterworld and Water Day par excellence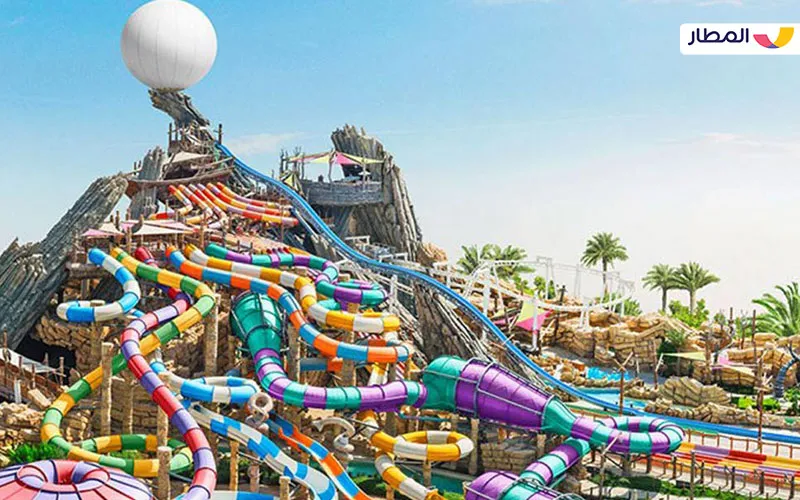 Yas Waterworld can fill you and your family's day with fun, excitement, and healthy water sports for your bodies. You will wake up in the morning, have breakfast, and prepare for this beautiful trip. Don't forget the swimwear and tools you and your family need in the pool. You'll be at Waterworld at 11 a.m. There, you will have the most beautiful water games. Yas Waterworld has everything you need, from restaurants to shops. But the most important thing is what kind of games you will enjoy in this fantastic place. The surf lagoon is waiting for you. And in the fun castle, your children will be delighted with the water slides. As for the river of rest, you will find buoys to go on a fun water trip. In the Water Wars game, you will fight a water war using water balloons with your family or friends.
We have mentioned a simple sample of some games; otherwise, Yas Waterworld is full of fantastic water games that number up to 40.
Day four: The big and fantastic world of Warner Brothers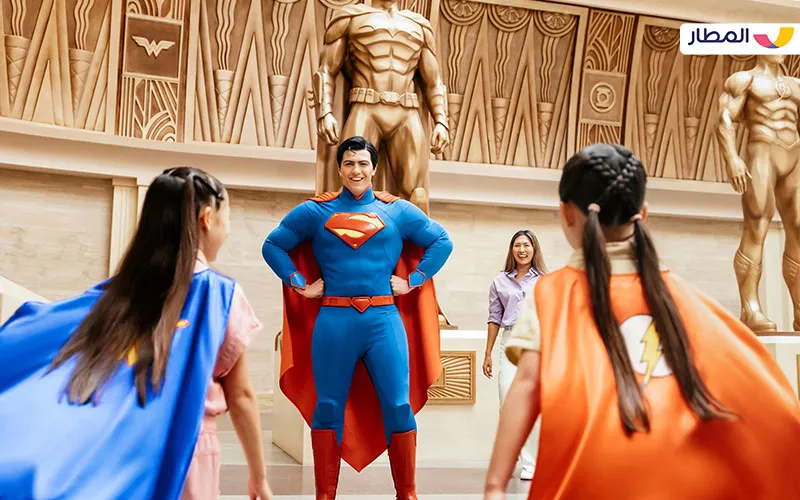 It is such a big and fantastic world that one day is not enough to discover. It is also more than an entertainment city; you will have breakfast and head to this place, where you will wander between six entertainment areas, all of which have an area of more than one and a half million square feet. These regions are Warner Brothers, Gotham City, Metropolis, Cartoon Junction, Bedrock, and Dynamite Gulch. You will find the most famous cartoon characters in these areas, such as Superman, Batman, and others. And you will have 29 great games and a lot of entertainment shows and programs. This place is suitable for you and your family.
This place includes many restaurants and cafes and a group of shops containing gifts, toys, and cartoon characters loved by children.
Day Five: visit to the largest shopping mall in Abu Dhabi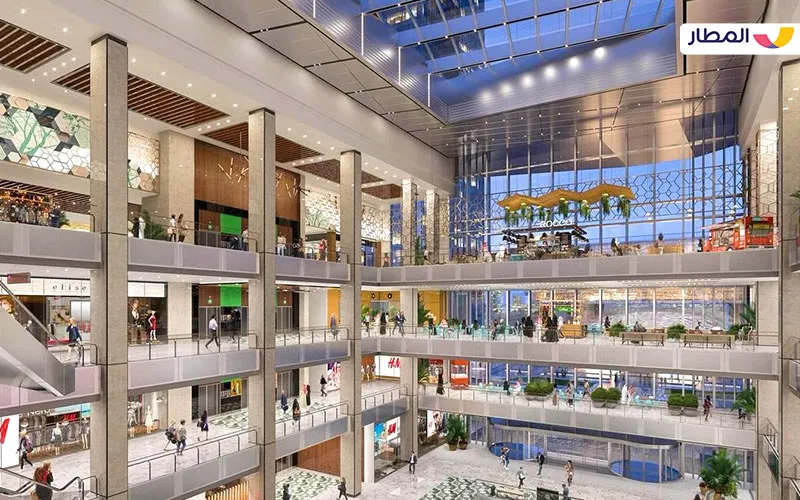 On the last day, you will buy what you need before leaving Abu Dhabi. The ideal place to do this is on Yas Island, home to Abu Dhabi's largest shopping mall, Yas Mall. At Yas Mall, you will have fun shopping, snacking, and sipping your coffee, and you will find a lot of fun and perfection in this place.
After shopping, you will return to the hotel to prepare for the flight back to your homeland.