Abu Dhabi is the capital of the United Arab Emirates. Because it is the state's political and administrative center and its exceptional weight relative to the rest of the Emirates, it began many years ago to pay special attention to ports, facilities, Urban Development, hotels, restaurants, and entertainment venues of all kinds. Especially since it has a privileged location on the shore of the Arabian Gulf, as its coastline stretches for 700 kilometers on the Gulf, it contains 200 offshore islands.
Abu Dhabi, which extends over an area of more than 67 thousand square kilometers, contains a lot of tourist places that cannot be limited in this small article, and here we will mention some of them to you. This does not mean that you should not try to identify others, and we promise that we will work to say them to you in other areas on this site.
And tourism in Abu Dhabi will be a unique experience for you. You are on a date with a visit to a well-equipped city. Transportation in Abu Dhabi is one of the best in the region and the world. As for the hotels in Abu Dhabi, they have the most significant role in making tourism comfortable for you. They contain the most luxurious hotels, including those overlooking the Gulf Coast, which gives you a view of the refreshing blue stretches of the same experience of a lifetime.
In order not to prolong the introduction, we will move immediately to review the tourist places for you before talking about each of them in detail:
Sheikh Zayed Grand Mosque
 Qasr Al Hosn
Yas Marina
Al Ain Oasis
Qasr Al Watan
1- Sheikh Zayed Grand Mosque: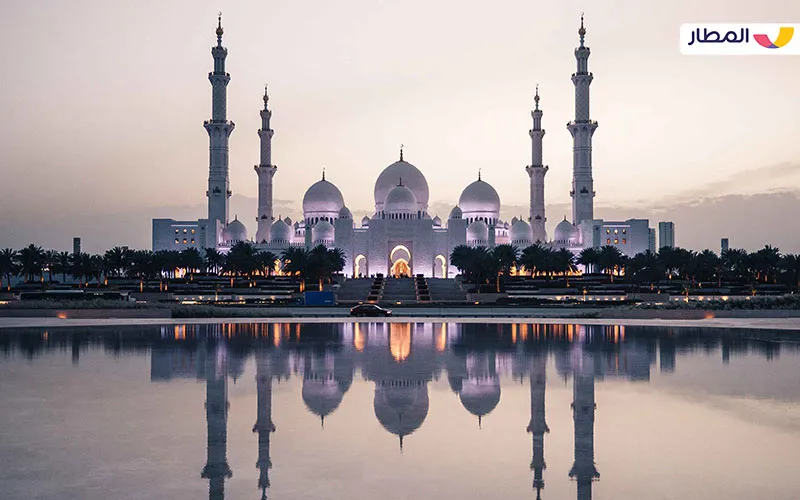 Please wait a minute, Wait a moment; I think I can guess what you might think when you read this title. Your thinking may be, can a mosque be a tourist destination?! I'll tell you about this mosque, but whatever I tell you, what you watch will be more impressive and exciting than anything you hear or read about.
The first thing that will surprise you when you visit this place is the mosque's architecture. The beauty of the building is splendid. It is indeed gorgeous, and I am not exaggerating. The architecture scene, surrounded by light at night, is like a fantasy. Therefore, it is always recommended that you not be satisfied with a day visit to the place and have a night return within your tourist programs.
We thank the UAE for this beautiful tower, which combined the modernity of urbanism with the nobility of heritage. And to combine the history of Islam with modern Islam. Any visitor to this magnificent edifice will feel a strange combination of modern, luxurious, and remarkable buildings and the psychological tranquility it spreads to him.
2- Qasr Al Hosn: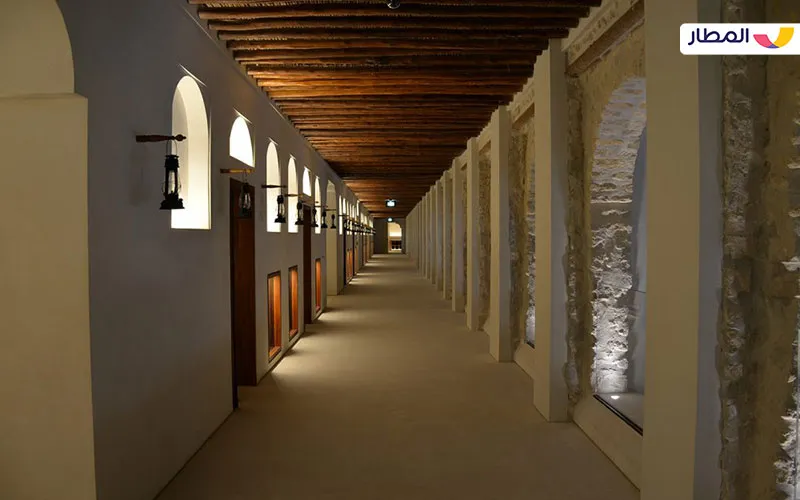 It is one of Abu Dhabi's most prominent historical landmarks and one of the oldest. The construction of the watchtower dates back to the late eighteenth century to protect coastal trade routes and the neighborhoods that began to grow in its surroundings within the ancient geographical spot of Abu Dhabi. 
This place was also the seat of government, where the ruling family settled, and this landmark is considered the beating heart of Abu Dhabi and one of the most important stations that witnessed the gradual development of the UAE until it became what it is.
What interests the tourist in it is that it has become a national museum since 2018, and you can wander through its corridors to see the most important artifacts and archival materials dating back to approximately 6000 BC.
Inside or next to Qasr Al Hosn, you'll find: 
A- The House of Artisans: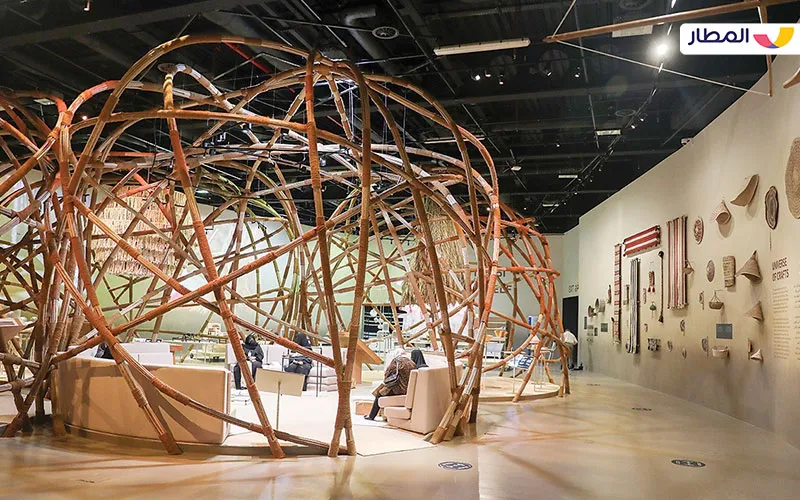 Which is located inside the castle. You can see local artisans embody the historic crafts of the place in front of you, and you can buy some beautiful souvenirs from them as gifts or to display in your home.
B- The Cultural Foundation:
 Located near the palace, various artistic and cultural programs and exhibits celebrate local and regional culture. Inside you will find a beautiful theater for book lovers and those seeking knowledge, where a welcoming place has been prepared as a children's library. Children will love spending their time there because of the attractive style they will find, as it provided them with a beautiful reading space.
C- Coffee House: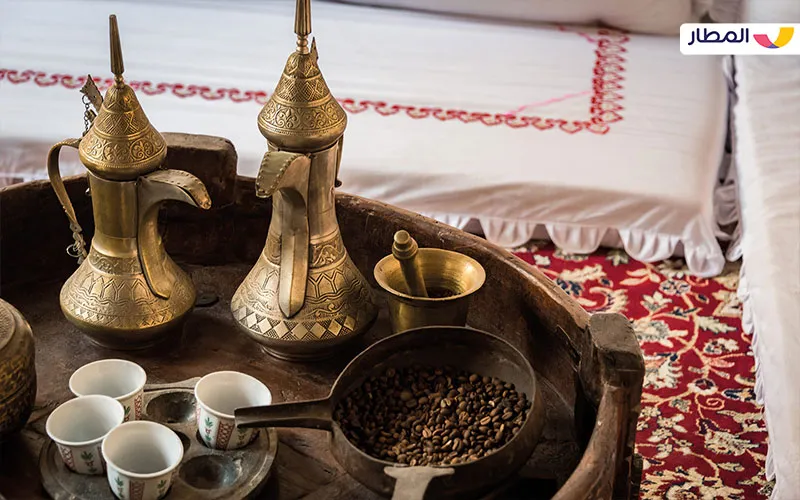 This is for authentic Arabic coffee lovers and those who want to take a break. And don't forget to order a delicious date dish with your hot coffee.
3- Yas Marina: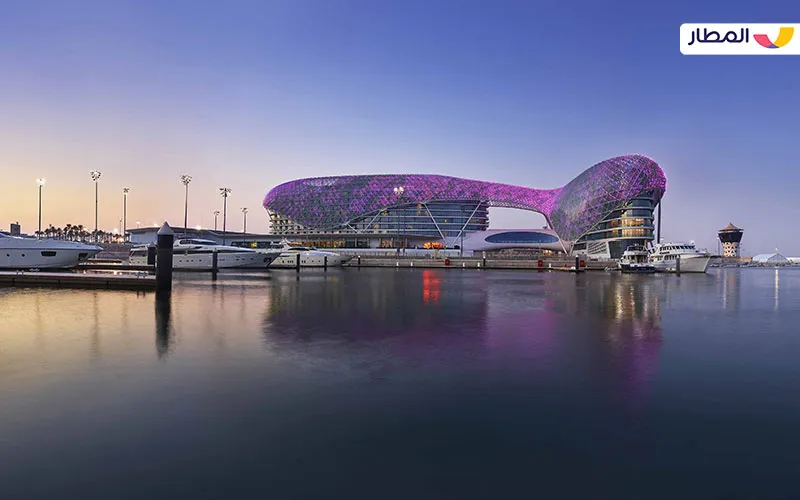 It is one of the most beautiful marinas in the world, located in the heart of Yas Island, next to the Etihad Airways Formula 1 Grand Racing Circuit, and is one of the leading destinations for tourists, with restaurants, sports clubs, and recreational facilities, and is suitable for family visits and tours. 
Yas Marina has 227 berths for boats and yachts that you can board at competitive prices. 
One of the most beautiful things you can do in this place, in addition to visiting restaurants and cafes and the experience of sailing, is to enjoy the night tour of the site, where you will find a bustling marina in which you practice many activities suitable for all ages, up to children's games such as playgrounds and fountains.
4- Al Ain Oasis: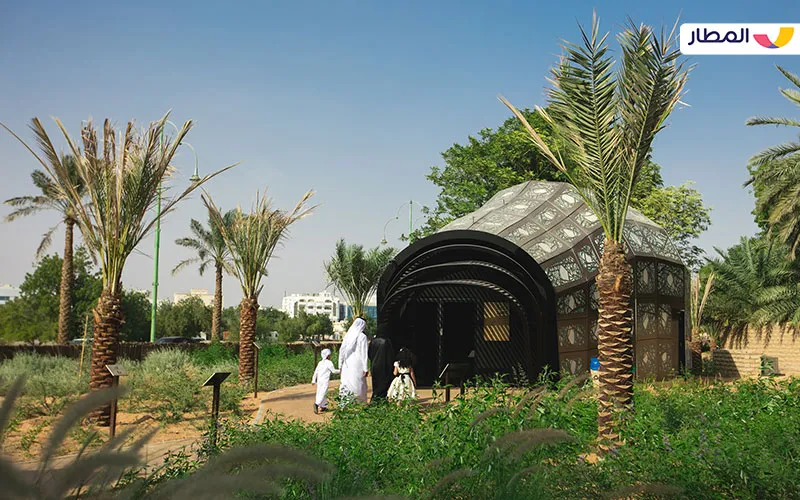 The magnificent nature is in the heart of the desert, and this is the best expression of this place. 
Al Ain Oasis is an hour and a half drive from the capital Abu Dhabi, and when you enter it, you will think for a moment that you are not in a desert country. In this oasis, you will wander in bustling green spaces within more than 1,200 hectares. The oasis contains more than 147,000 palm trees and dozens of species of other plants and trees.  
If you want to relax and enjoy the beauty of nature combined with the yellow sands around it, this is the perfect place for you and your family. 
5- Qasr Al Watan: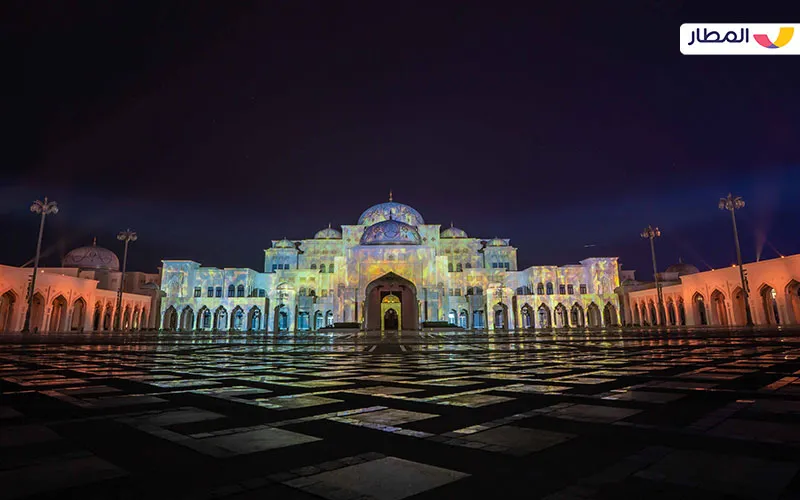 Have you ever been to a full-featured palace? I don't mean an ordinary court, but a presidential palace. Qasr Al Watan in Abu Dhabi will make your wish come true. I promise you that you will be impressed by the luxury you will witness in it, from its outer courtyards to its interior corridors.
Qasr Al Watan in the UAE is an essential and ancient cultural landmark and is a façade of the UAE's civilization, heritage, and culture. 
The palace has majestic architecture and charming designs and includes various galleries inside. It contains ancient historical collectibles, artifacts, jewelry, heritage weapons, documents, and old and historical maps.
You won't miss any of the arts, as the palace has galleries for art performances, such as paintings and precious mosaics. This is in addition to theatrical performances.
The palace also houses a rich library. You will enjoy other services such as the café, restaurant, garden, and fountain, where you can sit and take a break or relax in its green spaces.