The pleasure of walking in an ancient and diverse city such as London is known only to those who have experienced it. Walking in this city is a process of discovery and penetration into culture, history, urbanism, people's attributes, and the movement of the economy. The more you walk around, the deeper you will be, even if you pass the same neighborhood, street, or park many times. You may even come out of each round with a different impression and look. It is as if walking in London, and indeed in various British regions, applies to the words of the Greek philosopher Heraclitus: "We do not swim in the same river twice."
In any case, prepare yourself for walking around by buying suitable sneakers, comfortable and appropriate clothes, a good backpack to put a bottle of water in, some simple food items, and a small book to read during breaks. Don't forget to photograph and document your tours, and then write down what you went through in your journal. Years later, you will find that what you wrote was really inspiring, and you will be surprised by the notes and details your fingers wove in blue ink.
Here are some suggested places to visit, noting that London is a big city with many, many walkable areas, but we can't limit them to this small article.
Addresses of the places of wandering before talking about each of them briefly:
Hyde Park
London Bridge
Kensington Gardens
Covent Garden Street
Borough Market Street
1- Hyde Park: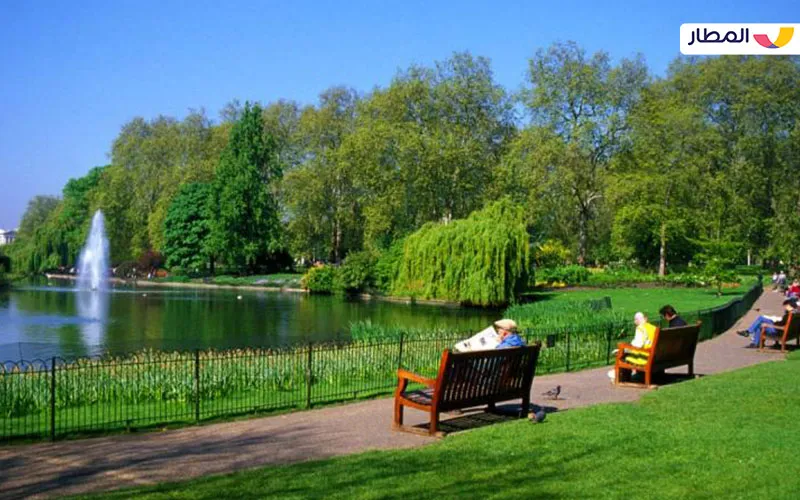 Hyde Park is London's largest and most beautiful park. It is an old foundation dating back to 1637 AD. It is one of the most prominent tourist destinations because of its extraordinary nature, stunning views, and diversity of things to see. This park has a beautiful lake, vast green spaces, and giant, lush trees. Activities such as walking, horseback riding, cycling, and boating can be carried out.
At the same time, it contains a café, a restaurant, various playgrounds for playing and exercising, and a space for amusement and entertainment. A large number of birds can be seen around. You can feed ducks and geese scattered near its lake.
And what matters about our topic here is that you can walk around and walk great distances in this place. Hyde Park, located in the heart of London, has green areas of about 142 hectares.
It has trails and paths for those who want to walk or run. A friend or family member can share your tour. Always remember that walking around nature and in the clean air of dense trees benefits your respiratory system, relieving stress and improving your mental state.
2- London Bridge: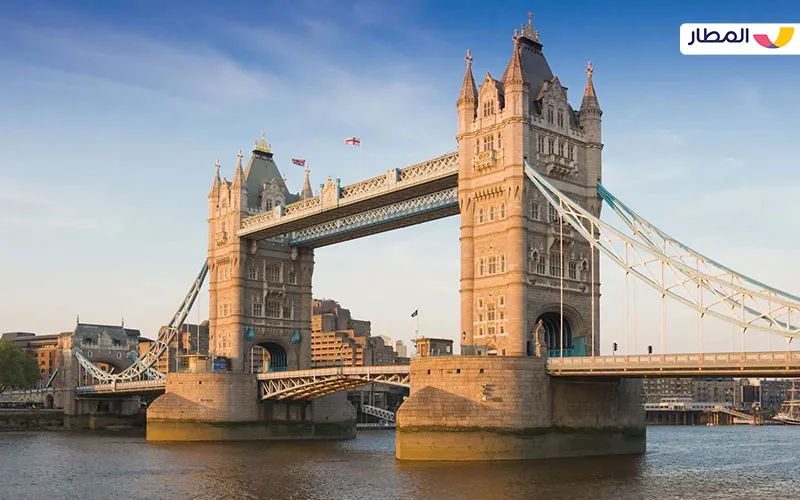 Most of us have heard of London Bridge and its beautiful towers. It is one of the most famous landmarks of this city and one of its most beautiful urban designs. It is one of the most famous bridges in the world. Taking a tour of it means crossing a suspension bridge overlooking the Great Thames. Above it, you will miss parts of London and its beautiful river crossed by ships and ferries.
In the vicinity of the bridge, you will find restaurants and cafes, which means you can plan a complete tour of long distances around and over the bridge and then take a break in a restaurant or café to eat what you crave. And don't forget to take the most beautiful souvenir photos there. You are on a date to visit a bridge built in the late nineteenth century.
3- Kensington Gardens: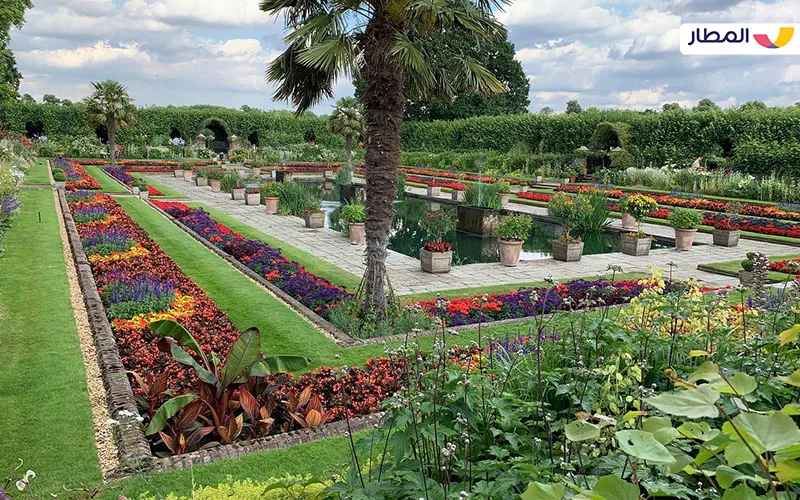 We return to walking in the gardens, this time in the lovely gardens of Kensington Gardens. They are luxurious gardens that carry the hallmarks of royal luxury with English style in their designs and details. They are essential for walking because they span an area of more than 107 hectares.
You'll walk through these gardens across vast expanses of green lawns and wrap around their small lake. And you can take a break from its harmonious fountains.
Suppose you want to walk daily in this park. In that case, you can book at one of the hotels near it, such as the Hilton London Wembley Hotel, The Arch Hotel, or the Central London Hotel, so the morning tour is dedicated to these parks that can genuinely change your psychological state amid their noisy and beautiful nature.
4- Covent Garden Street: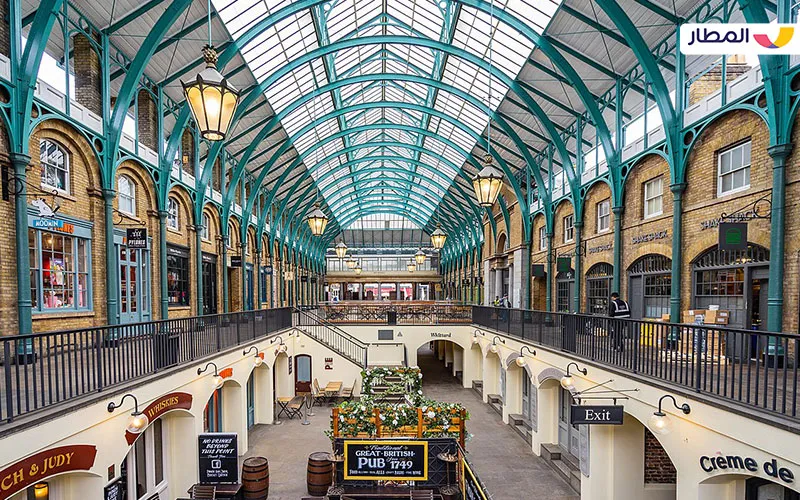 Covent Garden is an ideal neighborhood for those who want to wander around, shop, and hang out in cafes and markets. It is a cosmopolitan destination, with many tourists visiting London. It is a large neighborhood that stretches its streets long distances without cars or vehicles. This neighborhood is dedicated to walking in it and seeing the most important stores, including antiques, clothes, appliances, fashion, and more. You can also have Apple stores there.
On this street, you will find plenty of restaurants and cafes. It is perfect for family tours because you can spend your break with them at one of these restaurants.
5- Borough Market Street: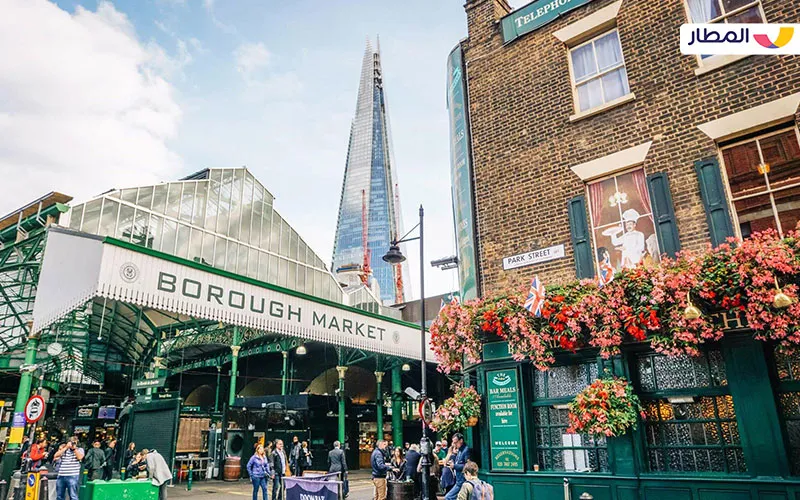 Home to London's largest and oldest food market, this street is a popular destination for all foodies as it contains many local and international products. It is an excellent repository for the arts of cooking and for discovering new flavors.
Borough Market is located on the south bank of the River Thames in London. It consists of a road and small branches that people visit during the day and spend the night in cafes and restaurants.