What are the most beautiful summer destinations in Turkey? What are the finest cities to visit during the summer of 2023? What are the benefits and natural and tourist attractions of these cities?
Join us on this brief excursion to determine your destination for the upcoming season, especially if you wish to enjoy rest and recreation amidst picturesque scenery and significant tourist facilities. This article will examine the following:
1- Istanbul during the summertime
2- Antalya in the summer
3- Trabzon in the summer
4- Yalova (Turkey) during the summertime
Introduction to the cities and tourism of Turkey:
God has endowed Turkey with a breathtakingly stunning landscape and more than 7,000 kilometers of coastlines distributed across four seas: the Mediterranean Sea, the Black Sea, the Aegean Sea, and the Sea of Marmara. Its geographical expanse, lengthy coastlines, and mild climate make Turkey a diverse and landscape-rich nation in terms of attractions.
A summertime list of the most beautiful cities in Turkey:
1- Istanbul:
Istanbul is the most prominent city for the fire flag. I doubt you have ever heard of this ancient city, as it is the most prominent city in Turkey's history. It is always the top travel destination because of its beauty, location, history, and concern for tourism.
Istanbul in summer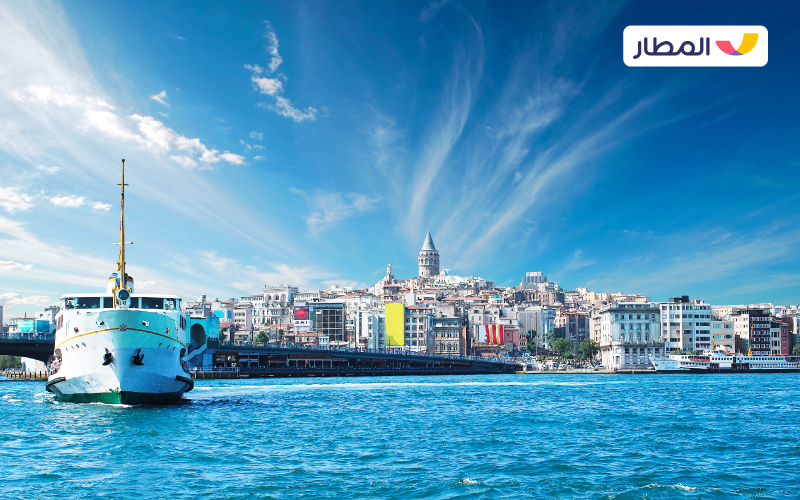 The summer season is the most attractive and distinguished time to visit Istanbul. Summers are mild, and the climate is pleasant. This will make your meandering throughout the city an exceptional and unforgettable experience. 
During the summer, Istanbul welcomes you to explore its tourist attractions. You will be astounded by the grandeur of the architecture of its ancient mosques when you visit this region. You will visit its numerous institutions, palaces, and gardens.
beautiful places in Turkey Istanbul
 Every cranny and neighborhood in Istanbul will come to life in the summer, inviting you to explore, reflect, and take photos as souvenirs.
In addition to the aforementioned, you will appreciate tours of Istanbul's amusement parks and water basins and purchase most of your necessities from the city's commercial centers and distinctive popular markets.
 If you enjoy tradition, history, beauty, and wandering, Istanbul in the summer is the most beautiful town in Turkey. Utilize the app Almatar to reserve your ticket.
 2- Antalya:
Antalya is your finest option if you desire a refreshing Mediterranean climate. It is one of the finest cities in Turkey, boasting stunning Mediterranean coastlines and exceptional service in its restaurants, hotels, and resorts.
 Antalya in summer: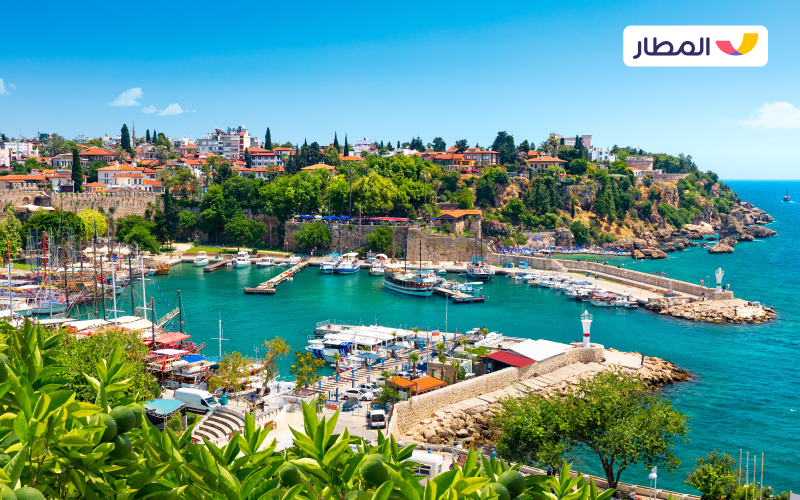 Like many other Mediterranean communities, Antalya has a mountain range that overlooks its blue beaches. Antalya is a popular destination for sun-seeking beachgoers due to its pleasant summer climate and nature, which combines illustrious peaks and glistening coastlines.
3- Trabzon:
 Trabzon is one of the most renowned Black Sea-viewing communities in Turkey. Due to its location and climate, it is an ideal destination for nature and history lovers, as it features castles and museums in addition to forests, verdant spaces, and flowing springs.
Trabzon in the summertime: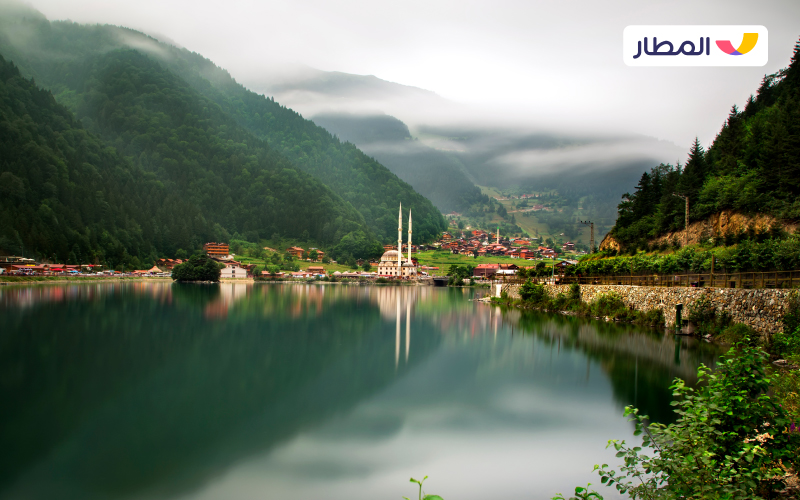 The climate in Trabzon during the summer is ideal. In the summer, the village of Uzungol welcomes those who enjoy trekking and adventure. This nature reserve comprises mountains, highlands, and various animals like deer. You can appreciate living with this pristine nature by renting tourist huts designed to allow you to experience this one-of-a-kind opportunity.
You can also attend summer camps at Sultan Murad Heights, where you can reside among wild animals and birds and experience challenging and thrilling climbing heights.
Due to the availability of hotel accommodations, restaurants, and markets, Trabzon is an excellent destination for family vacations in the summer.
 Suppose you wish to reach the Black Sea's shores. The Almatar app will provide you with the finest deals for summer travel to Trabzon.
4- Yalova (Turkey):
The city of Yalova in Turkey leads to the coasts of the Marmara Sea. It is about two and a half hours away from Istanbul by car. It is a summer destination for many tourists, particularly from the Gulf states, due to its abundance of tourist attractions, its natural splendor, the availability of safety factors, and the proliferation of mosques.
Yalova (Turkey) in summer: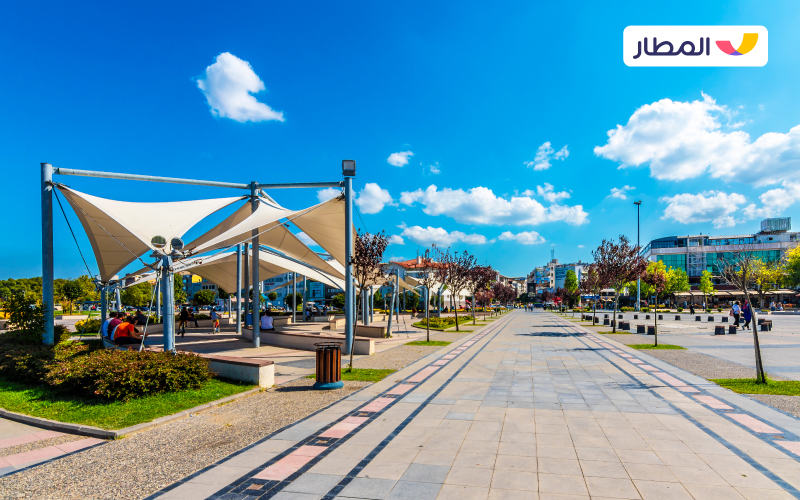 The summers in Yalova are pleasant and typically mild and humid, with July and August reaching 30 degrees Celsius. Because it contains numerous resorts and its cities blend with the ancient history of human civilization, a voyage there will provide a unique and unforgettable experience of wandering.
 The city of Yalova in the summer awaits you, as does the Almatar application with its amazing and affordable prices during this season.