The state of Qatar has traveled a great distance in the tourism and hotel fields. The size of the infrastructure that was built in a short time is admired by everyone in the tourist and investment communities.
It is enough to see what has been done, for example, in the city of Lusail, which is located to the north of the capital Doha, as this city has been completely transformed into a smart city.
There are very few smart cities in the world. Those who travel around the various regions of Qatar, especially within the geographical framework of the capital, will be surprised by the beauty of the hotels that have been built. They are luxurious hotels surrounded by the most important infrastructure in the region. This is what makes visiting Qatar and its hotels a combination of luxury, safety, and recreation.
One of the aesthetics of hotel accommodation in Qatar is the nature of its distinctive maritime geography. It is a peninsula surrounded by the shores of the Arabian Gulf from most sides, with the exception of one side, Qatar's land border with Saudi Arabia.
This is what makes its hotels have stunning sea views. It has also worked to take advantage of some small islands close to their coasts to turn them into resorts similar to the most luxurious resorts around the world. This is in addition to the islands that have been wonderfully developed and built to be a haven for lovers of comfort, relaxation, and recreation and to be located in a highly equipped and technical spot. 
In this article, we will look at the top 7 5-star hotels, and we will rely on the ratings of the prestigious global site TripAdvisor. So, accompany us on this fun tour with these luxury hotels.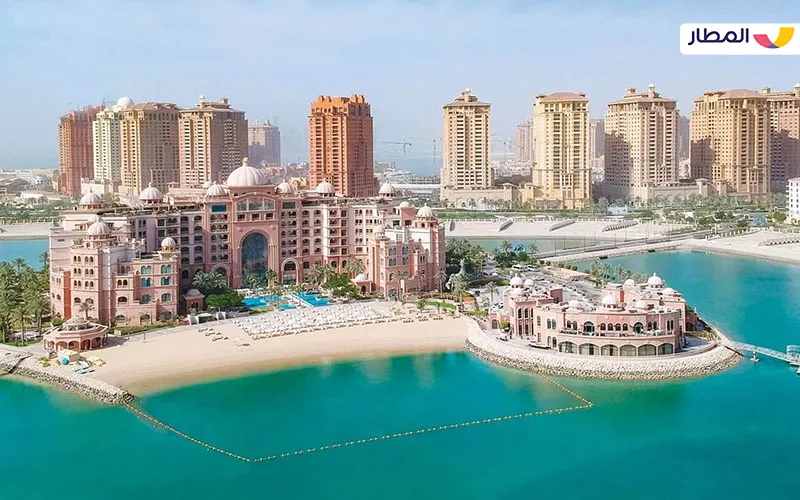 Luxury and workmanship: These two descriptions may be the first things that come to mind when you visit this hotel, as you will find an abundance of beauty in the hotel's location, design, view, and services that you will receive successively until your departure.
Marina Malaz Kempinski Hotel, The Pearl, takes you on a magical journey on the Pearl Island. This 5-star resort features a private beach and outdoor pools, with the possibility to relax at the signature Clarins spa.
The hotel consists of 281 rooms and suites, all of which are well-designed, and all feature a balcony or terrace overlooking the Arabian Gulf or the amazing Pearl, allowing you to enjoy the magnificent views.
The hotel has 11 fine restaurants and a lounge serving the most delicious international cuisine. It also includes a cigar lounge and a jazz club, where you can enjoy a pleasant atmosphere and taste various delicacies.
---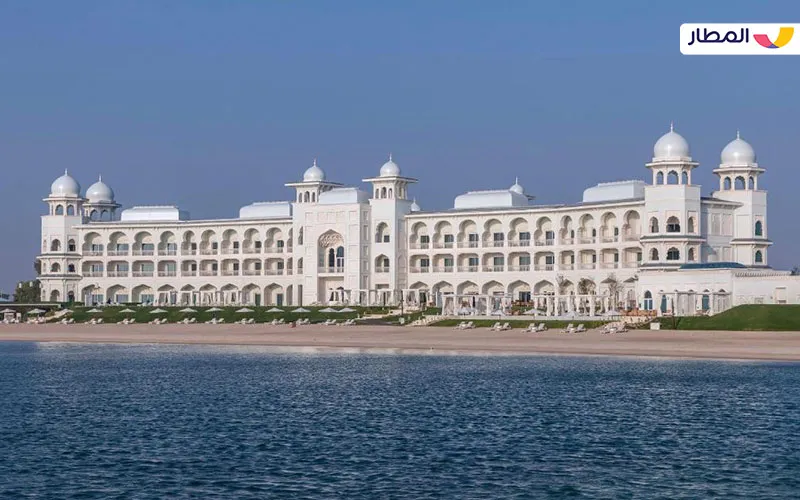 The Chedi Katara hotel welcomes you with all the pomp and majesty, and its shiny white suit will fill you with admiration. It is a super-beautiful hotel that stands in front of the coast, singing like a bride, and distributes to its visitors a warm reception printed in the usual Arabic character.
Located in the famous cultural village of Katara, the resort consists of 59 rooms and suites as well as 32 villas and chalets. It also has a swimming pool, a sports center, and a wide and picturesque beachfront that will make you feel relaxed.
---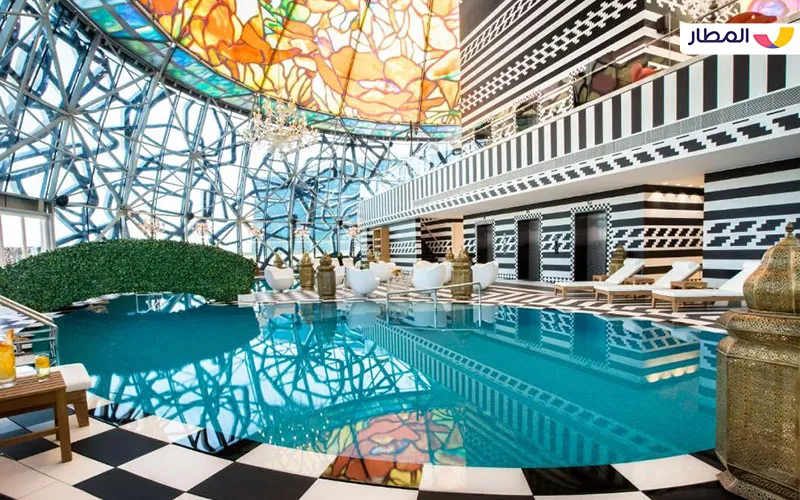 The Mondrian Doha hotel's high-end design aesthetic will surprise you. It combines a modern style with some touches that carry some of the local traditions and culture. Furniture, fittings, and colors are all designed in this hotel to make you feel comfortable and indulge in an atmosphere of mesmerizing elegance.
The Mondrian Hotel Doha offers you 211 rooms and 59 suites spread over 24 floors. They are rooms and suites that are carefully equipped and designed to make you feel relaxed.
The hotel also offers a range of restaurants, each of which specializes in international food and offers a special selection of delicious meals. And next to it, you will find a bar where you can enjoy your favorite drink.
The hotel has a spa, treatment rooms, and rejuvenating rooms, along with a Turkish bath and a fitness center supervised by specialists who are keen on your health.
---
During your stay at this hotel, you will feel like you are on one of the tropical islands, specializing in your pleasure, entertainment, and plenty of recreation. Due to the size of the equipment the hotel has prepared for this purpose, you will find yourself completely immersed in the sea's atmosphere, charm, and activities. The water surrounds you wherever you go throughout this unique hotel in terms of design.
The location of the hotel offers you golf and tennis courts near your place of residence. There will also be a spa, nine dining places, and a cinema for you to watch what provides you with fun and entertainment.
The hotel overlooks an 800-meter beach and also has a beautiful pool in the form of a lake.
The hotel provides a club for children and for teenagers, where they will find a wide range of interesting and interactive games that will make them never get bored.
---
Hotel location:

W Doha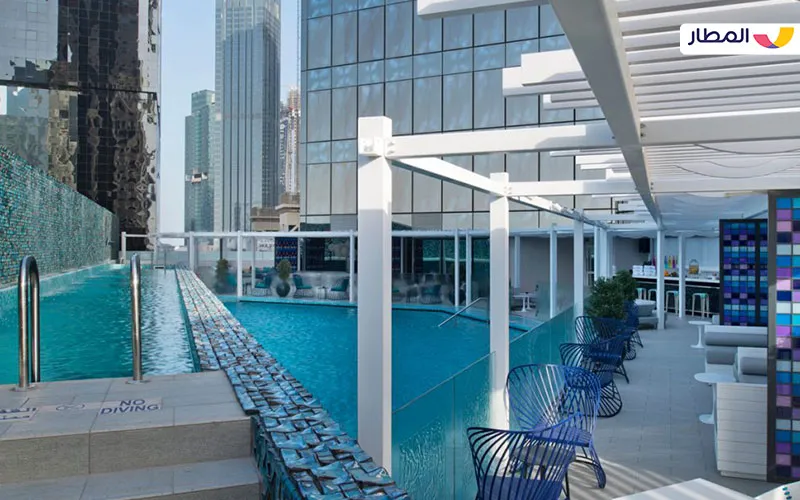 When you enter this hotel and walk around its spaces, rooms, and suites, you feel as if it were designed by an artist. There is a unique care in the selection of colors so that you feel comfortable and relaxed. And each piece of it seems to suggest a beautiful meaning that you need to discover for yourself. It is a luxurious and beautiful hotel that will impress you and satisfy your ambition for a wonderful and beautiful stay.
The hotel rooms are stylish and equipped. Visitors will enjoy an outdoor swimming pool, a spa center, and restaurants with a variety of delicious food options. The hotel also has a sauna and steam bath.
---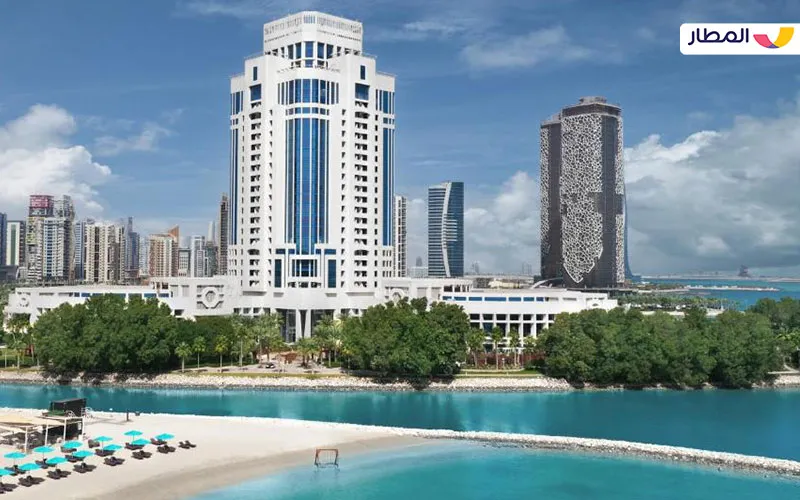 When you stay at the Ritz-Carlton Doha, you will discover that it is an all-inclusive hotel and nothing is missing. It is suitable for families, and it has wonderful halls for meetings and celebrations. Water activities are available here, as is the opportunity to relax on the beautiful Gulf Coast. You will enjoy a distinctive and equipped sports club in addition to the spa and its accessories. The Ritz-Carlton Doha is ready to meet your every desire due to the strength of its equipment and its heritage in the hotel field.
One of the features of the hotel is its seven award-winning restaurants, and you will dine with a magnificent view of the sea. As for the spa, it is modern and sophisticated, and there is a fitness room next to it.
The hotel also has an indoor and outdoor swimming pool and wonderful gardens that will delight your eyes.
---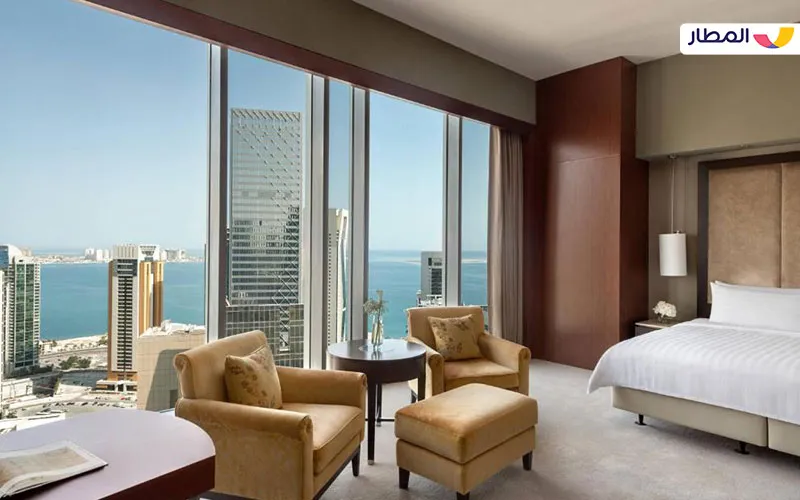 You will feel warm and assured in this hotel because of its wonderful design, refreshing colors, and distinctive harbors. The contents of this hotel bring you the heat of the rush to entertainment on the one hand and the feeling of relaxation and tranquility when you resort to your suite or room, whether you are in the lounge or in one of its distinctive restaurants.
This hotel has a stunning view of the Arabian Gulf, and its location provides the visitor with access to the most important sights of Doha and its vital commercial points.
It has 272 rooms and suites, which are modernly and elegantly equipped and have charming views of the city of Doha and also the Arabian Gulf.