The best five-star hotels in London await your visit. Embrace luxury and grandeur with these magnificent establishments that offer a refined sanctuary amidst the bustling city. Experience the harmonious blend of timeless elegance and modern comfort, elevating your stay to unparalleled levels of excellence through our Almatar website.
Five-star hotel" Rated 4.5/5″
This five-star hotel, rated 4.5/5, will immerse you in the heart of London, just a 5-minute walk from the prestigious Oxford Street and the famous Marble Arch. Enjoy your stay at this splendid hotel, which places you only half a kilometer away from the enchanting Hyde Park and 3.8 kilometers away from the grandeur of Big Ben.
Embrace the proximity to Marble Arch in one of the best five-star hotels in London, which allows you to enjoy the captivating allure of this architectural gem. Discover the vibrant rhythm of Oxford Circus, just 1.3 kilometers away, offering a delightful mix of shopping and cultural experiences.
As a testament to its commitment to exceptional service, the hotel features a range of respectable amenities, including a 24-hour business center ready to meet your professional needs. In contrast, the limousine service adds an extra touch of elegance to your transportation requirements.
---
Five-star hotel" Rated 4.5/5″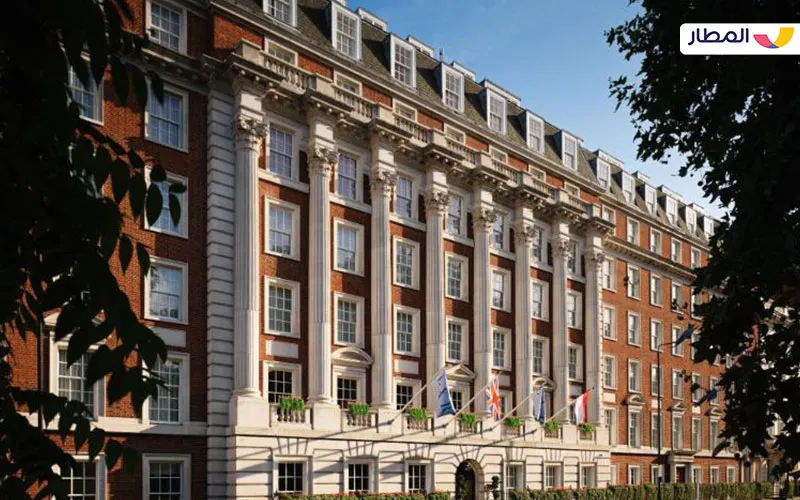 This five-star hotel, rated 4.5/5, is a preferred haven for families seeking an extraordinary experience. Located in the beautiful Mayfair district, this magnificent establishment underwent a comprehensive renovation in 2019, embodying its unwavering dedication to achieving exceptional quality. Its allure extends beyond its luxurious accommodations, as it embraces the digital age by providing connectivity throughout its public areas and guest units.
Upon arrival, guests are warmly welcomed by a dedicated 24-hour reception service ready to meet all their needs. Please note that cribs are not available upon request in this hotel. Understanding the importance of accessibility, the hotel provides wheelchair-accessible guest rooms carefully designed to ensure ease of movement and comfort for all.
---
Five-star hotel" Rated 4.5/5″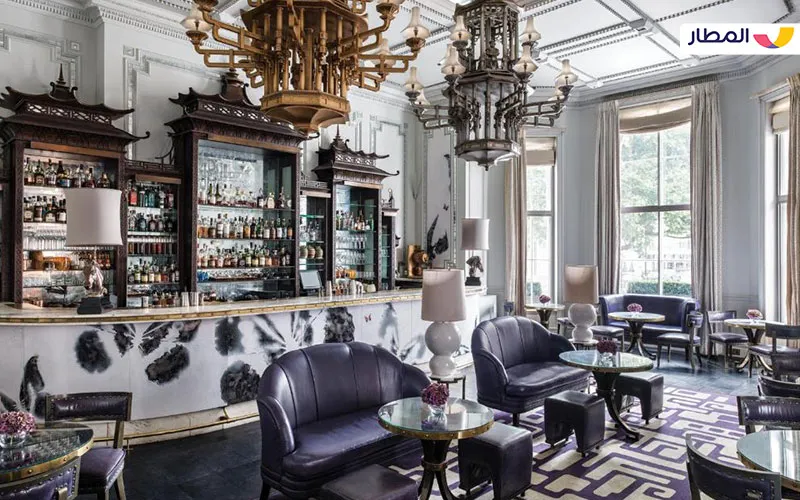 The Langham London, a 5-star hotel, has been rated 4.5/5. This luxurious and elegant hotel is situated along the prestigious Oxford Street, and nothing but The Langham London witnesses the timeless greatness that dates back to its illustrious origins in 1865. It underwent a meticulous restoration in 2016, breathing new life into its multi-story walls. The Wi-Fi seamlessly blends echoes of the past with modern comforts, permeating every corner of this opulent abode, ensuring uninterrupted connectivity for discerning guests. The Langham London takes pride in its 24-hour reception service, where a specialized team stands ready to cater to the whims and desires of those seeking pleasure and relaxation in the city's embrace. The hotel also embodies inclusivity by providing wheelchair-accessible rooms, ensuring comfortable accommodations for those with mobility considerations, thanks to a well-equipped car park ready to meet guests' needs and provide a secure place for their cherished vehicles.
---
Five-star hotel" Rated 4.5/5″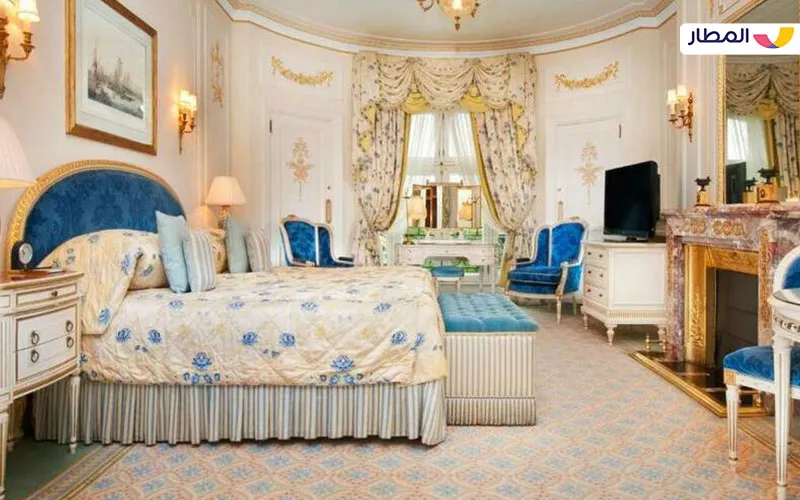 The Ritz London, a 5-star hotel, has been rated 4.5/5. Among the luxurious amenities offered for your comfort, the hotel features a fully equipped service center to facilitate your professional tasks smoothly. The excellent limousine service is on standby to take you on elegant journeys, while the speedy check-in process embodies efficiency and sophistication. Indulge your taste buds with a luxurious meal at the Palm Court restaurant, where culinary arts unfold in a symphony of flavors. Alternatively, retreat to your sanctuary and enjoy the pleasures of the hotel's 24-hour room service, ensuring every passion is met with meticulous attention to detail. End your day by sipping refreshing drinks or enjoying a harmonious blend of ambiance and libations, allowing yourself to delve into a world of culinary joy and sensory immersion. Relax in one of the elegantly appointed guest rooms, totaling 136, each serving as a haven for rest and luxury. In contrast, the air-conditioned rooms wrap you in a comfortable embrace.
---
Five-star hotel" Rated 4.5/5″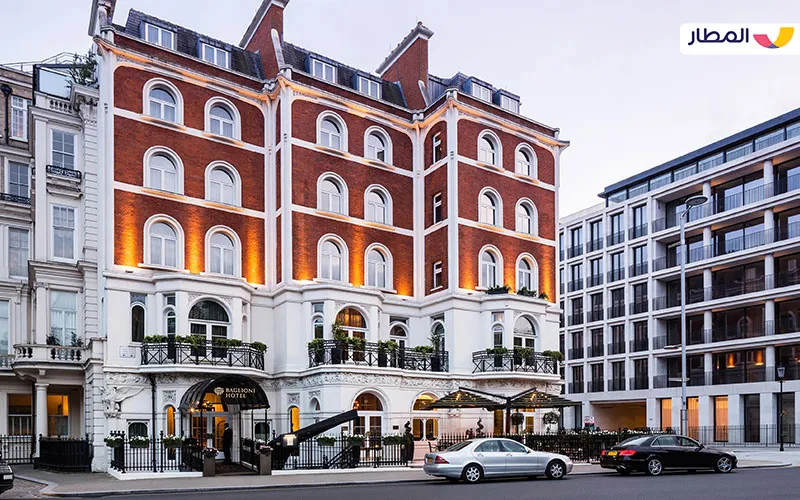 The Baglioni Hotel London, a 5-star hotel, has been rated 4.5/5. Elevate your senses and embark on a journey of refined luxury at the Baglioni Hotel London, one of the leading hotels in the world. This 5-star hotel is nestled in the heart of London, surrounded by the unmatched elegance of Kensington High Street and the green embrace of Kensington Gardens, in a world of timeless grandeur and luxury. In this hotel, you feel the ease of development, where the Brunello restaurant delights discerning palates and offers an extraordinary culinary experience, with Italian cuisine at the forefront. Taste the symphony of flavors amidst enchanting surroundings. Also, take a moment to experience the luxurious spa relaxation services, which offer a wide range of soothing massages and invigorating body treatments, and seize the opportunity to explore the recreational facilities, including the refreshing outdoor pool. Enjoy the peaceful beauty overlooking the garden as you dine outdoors, savoring the natural splendor surrounding you. Alternatively, retreat to your hotel and surrender to the pleasure of the 24-hour room service, ensuring every desire is met with meticulous attention to detail. The Baglioni Hotel London is one of the best 5-star hotels in London.