Tradition blends seamlessly with modernity in the nation of Qatar. The Qatari people embrace their rich heritage while focusing on the future and Qatar's growing global influence in business, politics, and education. Qatar is a nation where its inhabitants are deeply connected to their history. Visitors to Qatar will discover a myriad of new and exhilarating experiences. Beneath the veil of famed Arabian hospitality, Qatar offers a glimpse into the region's history and a vision of what the future might entail.
Doha, the capital city of Qatar, has played a significant role in the country's endeavor to preserve its history while propelling itself into the modern era. However, Qatar is much more than just Doha. It's not solely about brand-new buildings and skyscrapers; it's not just about museums and beaches; it's not merely about artificial islands or purpose-built hills. This is the tip of the iceberg when considering what this small country offers. Qatar is a destination that encompasses a little bit of everything, owing to its extensive stretch of pristine and stunning coastline and its abundance of sunshine throughout the year.
TOWNS AND CITIES OF QATAR
Al Khor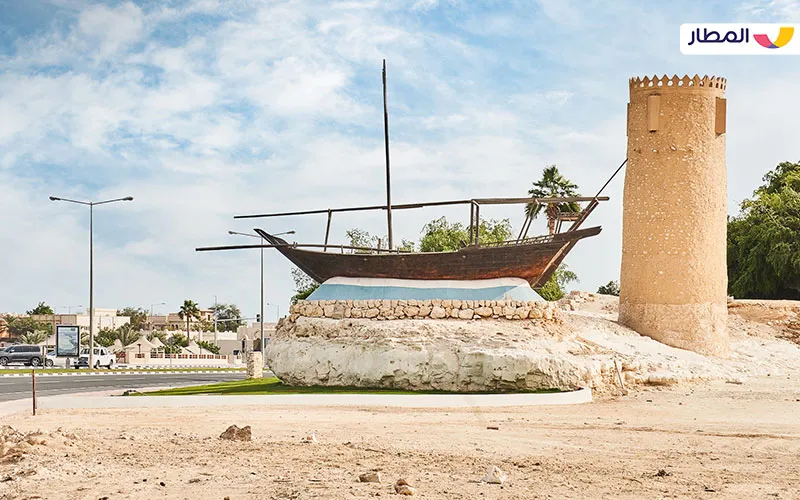 Al Khor is a city located in the northern region of Qatar. Besides serving as the administrative center for the Al Khor and Al Shakira Municipalities, it holds significant importance in Qatar's oil and gas sector. When the city was established in 1972, pearl trading was a substantial source of revenue for Qatar, and it continues to be so today. Al Khor, previously a remote fishing village relying on pearl diving and fishing, has grown substantially, covering an area of around 16,000 square meters. It is now considered one of Qatar's key cities, second only to Doha.
Given its proximity to Ras Laan Industrial City and North Oil, one might infer that oil and gas are the primary economic drivers in Al Khor. After all, a majority of the city's 250,000 residents are individuals and families associated with the oil and gas industry. However, Al Khor is a treasure trove of fascinating destinations and activities. This region boasts several of Qatar's breathtaking natural wonders, including the historic Ain Hleetan Well and the Al Khor Towers, the Thakira Mangroves, Purple Island, and Al Farkiah Beach. Additionally, it is home to the Al Khor Park and Zoo and the Al Bayt Stadium.
Dukhan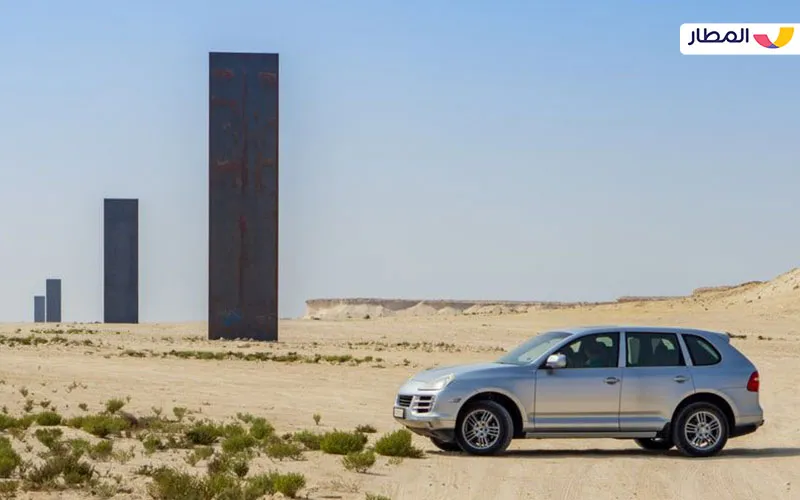 Due to the discovery of oil in the region, Dukhan, situated in Qatar's western area, has evolved into a vital industrial hub. Nearly all residents are employed in some capacity by Qatar Petroleum. However, taking photographs both outside and inside the city is prohibited.
Conversely, the vicinity of Dukhan is highly popular among tourists owing to the abundance of intriguing locations and points of interest to explore.
Madinat Al Shamal, found at the utmost northern point of Qatar, is one of the least densely populated locales. Its origins trace back to the 1970s, and it is encircled by dilapidated, forsaken fishing villages, offering numerous sun-kissed beaches for visitors seeking relaxation and an enjoyable atmosphere. Even though the population is sparse, Madinat Al Shamal remains a perennial attraction, drawing visitors throughout the year who wish to immerse themselves in this area's distinctive allure.
Al Ruwais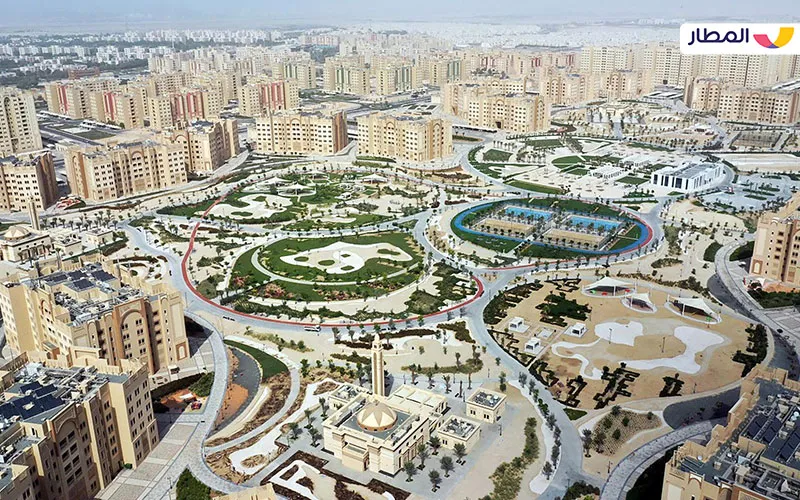 Al Ruwais is a tiny seaside town that can be found to the east of Madinat Ash Shamal. It is known for having several significant features.
The following are some of the most important sights in the area:
1- The Arsan Cafe:
An absolute must-see if you find yourself in the neighborhood. An abandoned police station has been converted into an artisan café with a spectacular view of the Arabian Gulf and some of the region's best coffee.
2- Beach at Al Ruwais:
A location that should not be missed if you wish to witness the sun's splendor as it rises or sets. If you let the green-blue water on this beach Pour over your feet and stroll barefoot in the sand, you will quickly fall in love with this gorgeous, unspoiled beach. It is tucked away in a peaceful part of Al Ruwais, and the water is clean and shallow. That is the ideal location for spending the day with loved ones.
Abu Dhalouf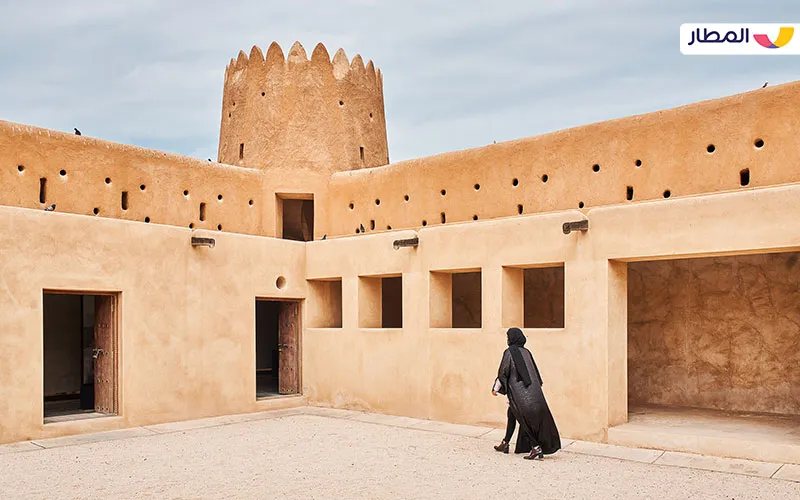 Abu Dhalouf is positioned on the western side of Madinat Ash Shamal and is an integral part of the citadel. Although it may seem like a tranquil village, it hosts one of Qatar's most stunning parks—Abu Dhalouf Park. This park, celebrated as one of the most beautiful in Qatar, caters to various age groups, from children to senior citizens. Its charm lies in its abundant greenery, featuring an array of trees, hedges, and vibrant flowers.
While parents set up a picnic, children can engage in games and entertainment at either of the two dedicated play areas. Moreover, the park seamlessly transitions into a beach with shallow waters, perfect for even the littlest ones to delight in. A visit to this park is highly recommended when in Madinat Ash Shamal, offering mesmerizing vistas of the adjacent landscape.
Mesaieed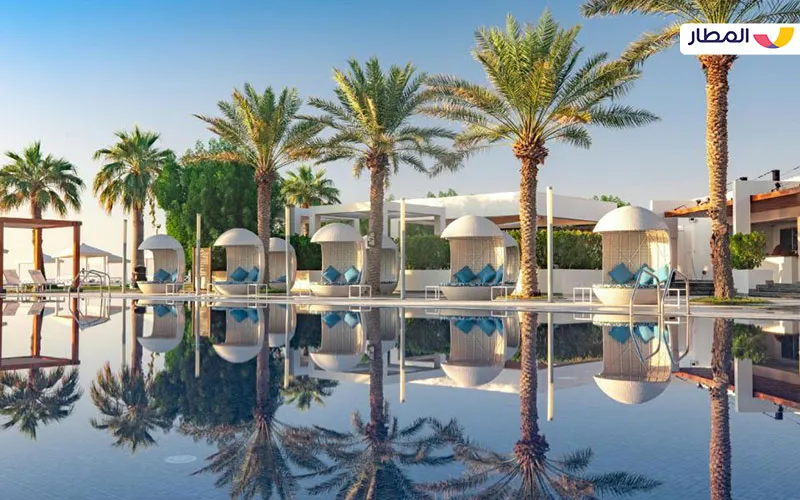 Mesaieed is another crucial hub for oil and gas in Qatar, gaining paramount significance during the 20th century. Nestled in the northwest of the country, Mesaieed has been an emblem of Qatar's oil expansion since as far back as 1949.
The acceleration of Qatar's oil industry can be significantly attributed to the establishment of Qatar Petroleum's tanker terminal in Mesaieed. Other contributing factors include its strategic proximity to Doha and the favorable depth of the surrounding waters. But it's not just Mesaieed's location in the southeastern part of Qatar or its role as a hub for Qatar Petroleum employees that gives it fame. The allure of Mesaieed lies in its complete embrace with stunning beaches and expansive golden dunes from every direction.
Lusail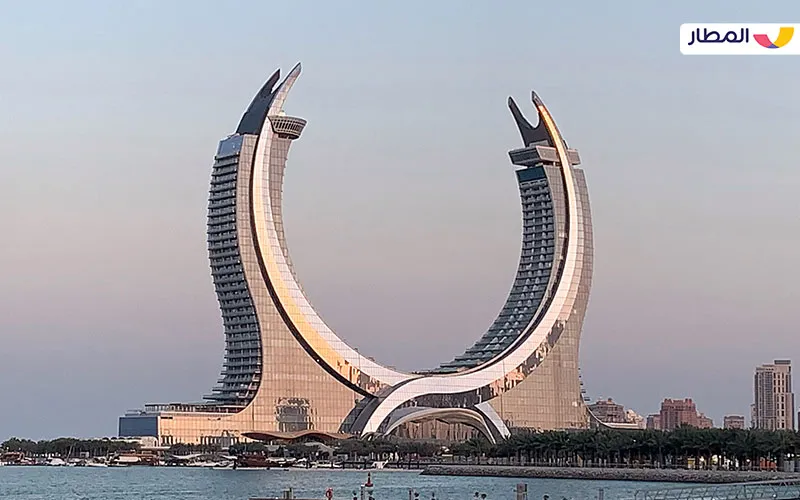 Lusail City is not only located on the map of Qatar, but it has also made an indelible mark on the hearts and minds of those who live in Qatar, people who work in Qatar, and visitors. Lusail City has the right to claim that it is the most intelligent and technologically sophisticated city in the area if not the globe. This claim is supported by the fact that the city will host an iconic stadium for the Globe Cup. The high-speed fiber optic network that Lusail possesses helps provide local companies with a competitive advantage while at the same time providing people with a good quality of life and a healthy environment. 
On the other hand, Lusail is about a lot more than just technology. It is one of the most entertaining cities to reside, maintain a career, and enjoy leisure activities. Each neighborhood features a diverse assortment of residential, business, hospitality, retail locations, educational institutions, places of worship, hotels, medical facilities, entertainment, and retail establishments.