Whether you've been to London before or not, London will always seem different to you than any city you can visit worldwide. Living in London has a different taste, imbued with the history of this city, its antiquity, the charm of its architecture, the organization of its roads, and the pleasure of walking in its alleys and neighborhoods.
London, the city of fog on winter days and the city of pleasant weather on summer days, will make you carry unforgettable memories when you leave it. Because London is an ancient city and one of the world's most important capitals, it is well-equipped to receive visitors and tourists worldwide. You will find various accommodation and hotel features to make you choose what suits your taste and purpose of visiting. You have a choice between choosing luxury hotels regardless of their location, choosing hotels according to their site so that they are next to the most active areas of the city or next to quiet places that are peaceful and relaxing, or choosing some advantages in the hotel itself, such as the presence of some entertainment methods or the price that suits your budget. All these options and more will be available in this city, which welcomes all its visitors from whatever country and religion they belong to.
1- Housing in the Marylebone area: Safety and style
Marylebone is considered one of the safest areas of London, which is why it is regarded as a destination by tourists who aspire to a safe and quiet sightseeing tour while enjoying the benefits of a city full of restaurants, cafes, and beautiful sights. We will mention two examples of one of the two best hotels in Marylebone:
It is a very luxurious and elegant hotel. It is located in a quiet and beautiful neighborhood, and its rooms overlook an extraordinary nature that is always cared for. The hotel rooms sum up this hotel's whole story; they combine elegance, beauty, and order—those elements that make you have a quiet and beautiful stay. In each room, you will find its character, color, and attractiveness; you must choose what suits your taste.
The Dorset Square Hotel has 38 residential units. Complimentary wired and wireless internet access is available in public areas. The hotel also has a restaurant, a dining hall, and a bar, along with a garden for relaxation. It provides parking for guests arriving by car.
---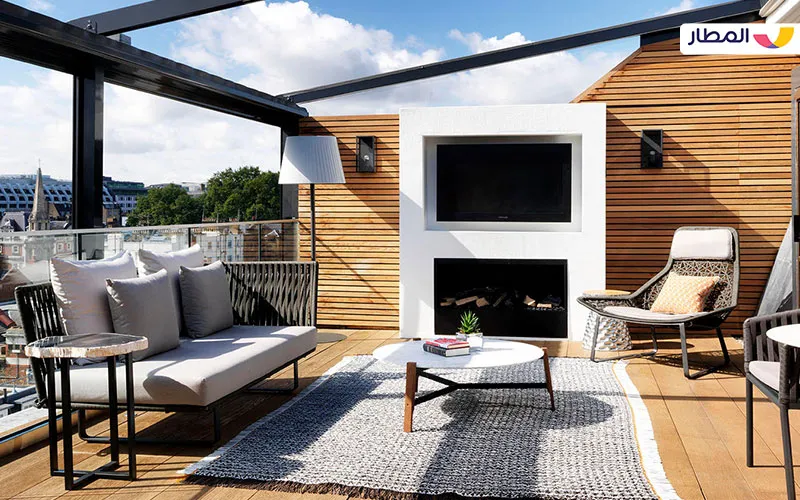 It is one of the most stylish and beautiful hotels where you will find unique and attractive interior geometric designs. The hotel rooms are carefully designed to make you feel relaxed. The colors are calm and wonderful, the service is excellent, and you will feel the hospitality in this hotel, and the food will please your taste buds.
The Marylebone Hotel has 257 residential units. It offers 24-hour reception services and a convenient elevator for the upper floors. The hotel also provides other services and equipment, such as a clothes hanger, a safe, and an exchange office, to ensure a comfortable stay for guests.
Wired and wireless internet access is available in the hotel's public areas. The hotel also has a restaurant, a dining hall, a breakfast lounge, and a bar. The hotel offers additional services like room service, laundry, and a hairdresser. The hotel also provides a meeting place, which includes a conference room and a business center.
---
2- Housing in the Mayfair area: adjacent art and culture
The city of Mayfair is similar to the town of Marylebone in the safety and security characteristics that any visitor to it has. It is one of the most prestigious neighborhoods in London, located near Hyde Park, and contains luxury hotels and many shops that showcase fashion and international fashion. Mayfair restaurants are among the finest restaurants in London.
Mayfair is home to an impressive collection of art galleries, making it one of the main cultural attractions in London and Britain in general. Here is one of its most essential hotels: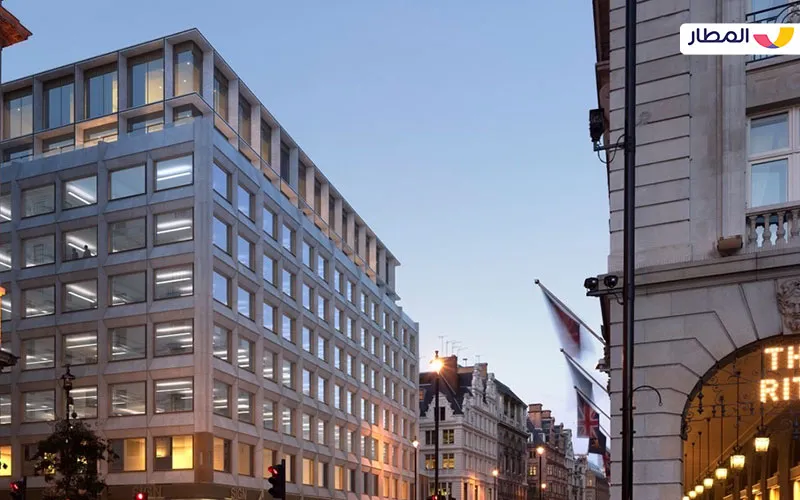 This hotel is located on Berkeley Street, at the corner of Piccadilly. Green Park and the West End can be reached in minutes on foot from this hotel. Piccadilly Circus, Buckingham Palace, and Oxford Street shops can be reached within a 10-minute walk.
Mayfair Hotel 1 is a luxury hotel with high-end service. Its rooms are air-conditioned, equipped with a TV, and have private bathrooms. You will find the finest elegance, order, and coordination in the hotel. The hotel suites and rooms are super beautiful and have terrible aesthetic design. You will feel calm and comfortable when you get down in one of them.
The restaurant is one of the most essential features of the hotel, as the most skilled chefs lead it, and it has been awarded two Michelin stars.
---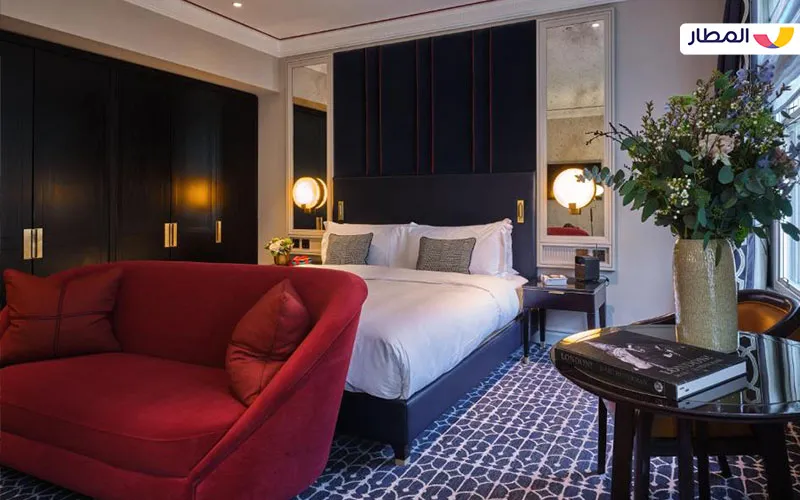 The Mayfair Townhouse Hotel is located in an elegant and beautiful place. The character of its construction and the furnishing of its rooms and corridors bear a distinctive European imprint mixed with modern style. The artistry is the merit of this hotel. And you will find perfection in every detail, even in the food served.
All rooms of the hotel have large windows with a view and are equipped with air conditioning, a TV, a work desk, and a tea and coffee maker. You will also find personal care equipment available, from a hairdryer to toiletries.
This hotel is a 3-minute walk from Green Park metro station, which makes it easy for visitors to navigate the various areas.
---
3- Housing in the Richmond area: The quiet countryside is calling you
Richmond is a suburb of London located to the southwest of it. The River Thames passes through it. This city is distinguished by its magnificent nature and large parks. Richmond has many attractions, making it an ideal place to stay. The Royal Richmond Palace, theaters, parks, and restaurants are among its attractions. There is the famous Richmond Park, which contains a large number of deer.
Among the luxury hotels in the city of Richmond:

The Selwyn Hotel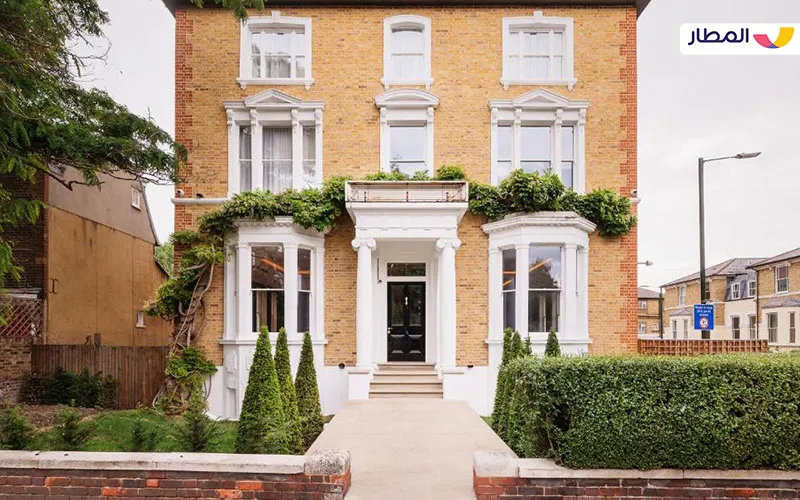 The Selwyn Hotel is located in the Richmond area in a quiet, wonderful, and beautiful place on a well-organized road full of the genius of beautiful English architecture.
Its rooms are distinguished by warmth, elegance, and beauty. Each room has its charming color and decor and is well equipped for visitors to feel comfortable and luxurious. The hotel is less than a 5-minute walk from Richmond railway station and the subway, and Kew Royal Botanic Gardens is less than a 10-minute drive from Twickenham Stadium. And a 15-minute walk away. Richmond Park and Richmond Hill are less than a 20-minute walk away, and the place offers scenic walking trails.
4-housing in the Holland Park area: adjacent to a super-beautiful park
To live in Holland Park means to live next to an earthly paradise full of natural beauty. And living in this place, you can do a lot of activities. Holland Park provides various daily activities, including hiking, sports, entertainment, recreation, food, and drink.
The Holland Park area includes many hotels, the most prominent of which we will mention to you: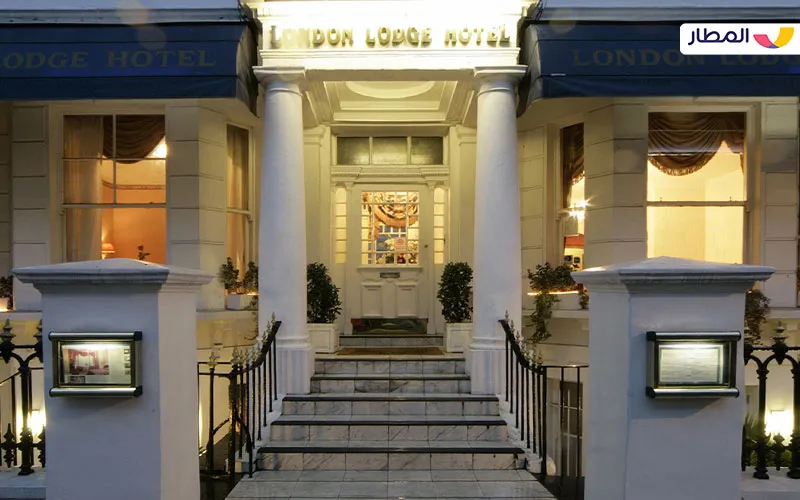 In a quiet location with an ancient and elegant architectural style, the London Lodge Hotel welcomes you only 1.3 km from the luxurious Holland Park. This hotel is considered a 5-star hotel par excellence, and you will discover this through its beautiful details and the charming atmosphere it provides to visitors.
The hotel is close to some famous London landmarks, such as Buckingham Palace and Harrods, and there are fantastic restaurants nearby that you can walk to.
And if you are a fan of history and museums, the Victoria and Albert Museum and the Science Museum are waiting for you and are within walking distance of your accommodation.
---
In conclusion
We have mentioned to you only a sample of some crucial residences in London. Suitable accommodation cannot be limited to one article since London, famous for its tourism and hotel industry, has dozens of terrible and beautiful sites.
London is a luxurious and beautiful city, and it is waiting for your honor to give you a beautiful experience, luxury, and quiet accommodation.