A stay on one side of the Mediterranean tastes different from any other accommodation. The Mediterranean means the history, traditions, and societies that founded human civilization. It also means mild weather, fresh air, and beaches ideal for swimming and recreation. If all these features are combined with high and luxurious hotel facilities, a tourist vacation will be one of the most beautiful things that any visitor to these sites can do.
One example is the Constantinou Bros Hotel Group in Paphos, Cyprus. Paphos, a quiet and small town on the western banks of the island of Cyprus, is home to this iconic hotel group. It branches out of three beautiful hotels: Asimina Suites Hotel, Athena Beach Hotel, and Athena Royal Beach Hotel. They serve as three pearls overlooking the golden coasts of the Mediterranean.
Of course, these hotels share many characteristics, but they also have some features that may not be available in their other siblings.
Hence, our talk in this article will focus on each hotel and its advantages and qualities, which means that the order of addresses will be as follows:
Constantinou Bros Hotel Asimina Suites
Constantinou Bros Athena Beach Hotel
Constantinou Bros Athena Royal Beach Hotel
1- Constantinou Bros Hotel Asimina Suites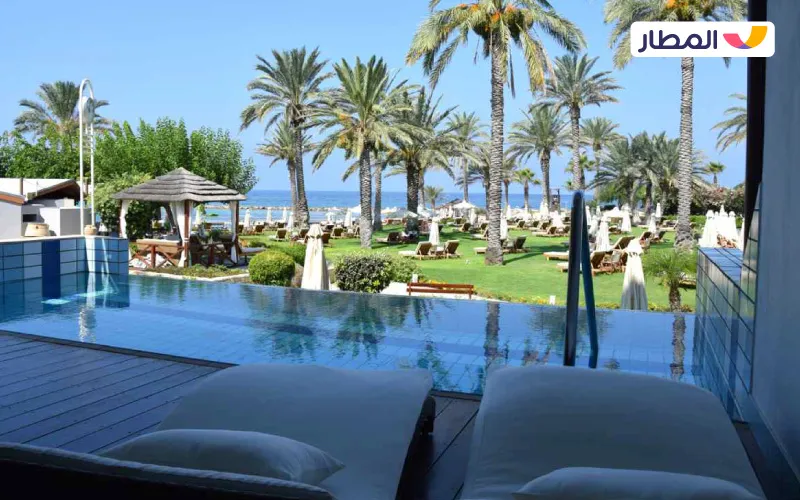 The Asimina Suites Hotel is a great and successful choice for travelers to Cyprus and the western part of its beautiful beaches. This luxurious hotel provides recreation and comfort to its guests, and the tourist will feel pampered thanks to its excellent service.
A resident of one of the hotel rooms will immediately discover that it is in a well-equipped place where the staff has taken care of the minor details. From a private fridge to air conditioning, free Wi-Fi, and a large-screen TV, guests will be delighted and feel at home. Some rooms overlook the mountain; others have sea or pool views. Hotel suites are available for those wishing to have more than one room.
Swimming pools and fitness centers are available at the hotel. A picnic can also be taken on bicycles. In addition, you will find a tennis court, bowling, billiards, and table tennis rooms. It also has a water park that is considered fantastic for family entertainment.
The hotel's high-class restaurant serves delicious meals, breakfast buffets, and hot and cold drinks.
The hotel staff speaks many languages, including English, French, Russian, German, and more, so hotel guests will not face any communication problems, and their requests will be accommodated as they wish.
---
2- Constantinou Bros Athena Beach Hotel
Location of the hotel on Google Maps:

Athena Beach Hotel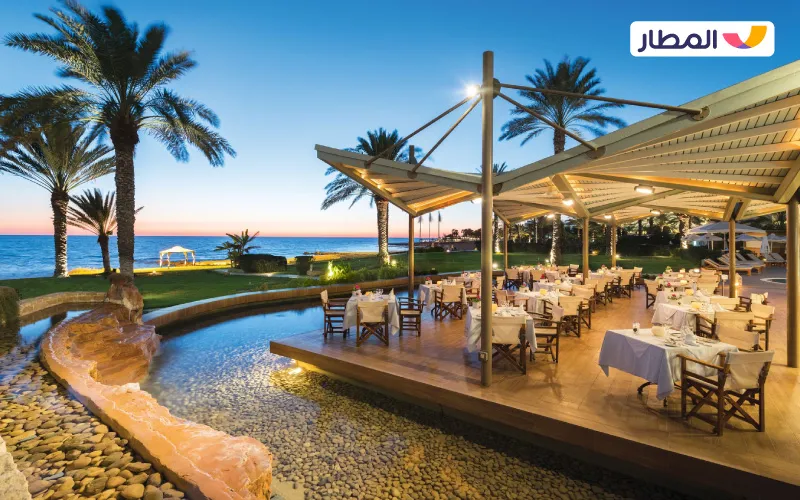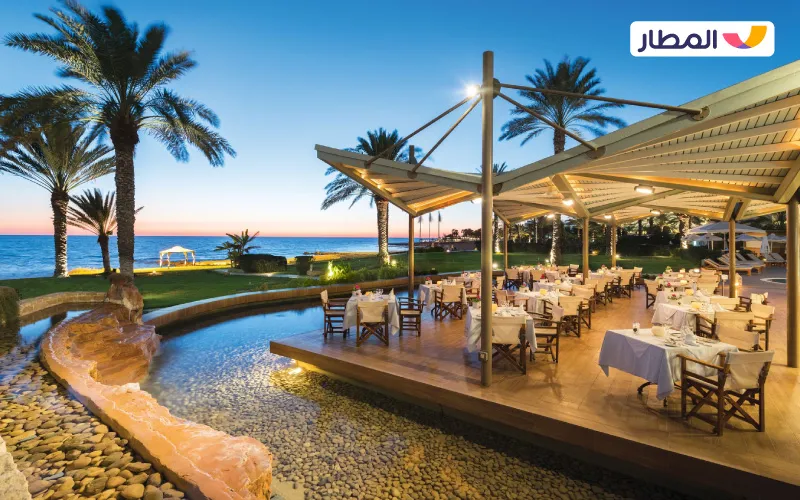 Athens Beach Hotel has beautifully appointed rooms, so some simple details you may need, such as a hairdresser and iron, will be found in their designated places. This is in addition to a private bathroom, an electric kettle, a fridge, and glassware.
You will find a bar, fitness center, and water sports pools at the hotel. It also offers you the opportunity to surf on the shores of the Mediterranean in addition to diving. The hotel provides a miniature course for golf lovers that amateurs and professionals can use to practice their favorite pastimes.
One of the hotel's features is the availability of health centers and resorts, in addition to the sauna and Turkish bath. Horseback riding, cycling, playing, archery, or table tennis can be enjoyed. The hotel also has a yoga area and a fitness room.
With these excellent specifications, the hotel will not miss the presence of a restaurant that serves delicious meals of all kinds, buffets, and special diet menus, especially for vegetarians.
It should be noted that the distance between the Athens Beach Hotel and the airport is about 20 minutes by car, which is a good feature and very much in demand in hotels worldwide.
---
3- Constantinou Bros Athena Royal Beach Hotel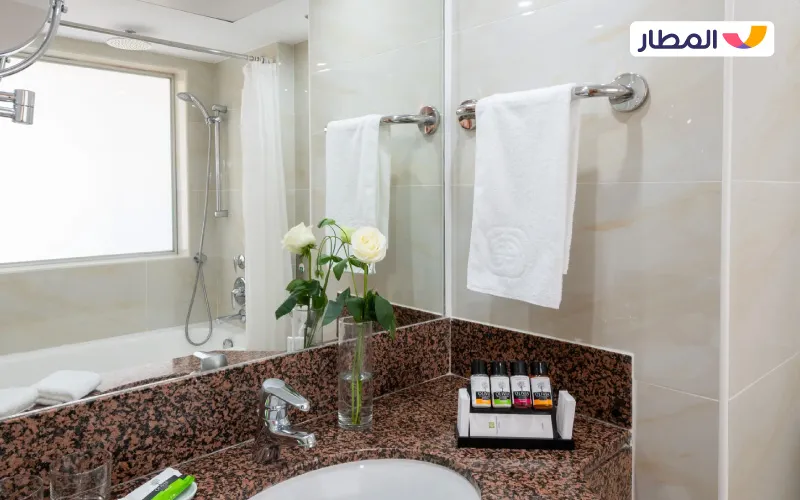 Athena Royal Beach Hotel has been welcoming guests for many years, and since its inception, it has maintained excellent service and high hotel performance. From its privileged location, which is only 4 km from the vital city center, this hotel is a destination for those who want the recreation period not to keep them away from markets, people, popular cafes, and various restaurants.
The Athena Royal Beach Hotel features three swimming pools, two hot tubs, and a tennis court. The hotel's rooms are spacious and equipped with stunning views of the magnificent Mediterranean Sea.
You will find delicious meals in the hotel's restaurant, including delicious Cypriot food. Your meals can be eaten outdoors with a panoramic view of the beautiful beaches.
The hotel offers other services and activities, including saunas, steam rooms, senior health centers, massages, and beauty treatments.
Two well-equipped golf courses are nearby, about 3 km away.
Like the previous one, the hotel is 15 km from Paphos Airport and 140 km from Larnaca Airport. This is one of the features of this small but wealthy island in terms of equipment, transportation, and services.