Have you considered arranging a 7-day Istanbul itinerary for you and your family?
We've got your back!
We organized a tourist program to visit Istanbul, and all you have to do is book, travel, and enjoy the trip. This detailed tourist schedule will introduce you to this ancient city that connects Europe and Asia as if it were a meeting point between two banks or civilizations. One of the programs available to families that are rich in activities is a 7-day tourist program, where you will not have any leisure and will move from one facility to another and from one beautiful neighborhood to another in a city full of life,, history, monuments, and the breathtaking beauty of nature.
Day One: From the Hotel to Taksim Square
To avoid missing any days, the first day will be included in our tourist schedule, and we will have a tour after the break in Taksim Square. Have you heard of Istiklal Street there? This place cannot be excluded from any tourist schedule in Istanbul. It is one of the most well-known streets in Istanbul, and one of the city's oldest trams cuts through it.
What will we find in the Taksim area?
Religious sites, such as the Domed Church and the Hussein Agha Mosque

Tourist places such as the famous wax museum "Madame Tussauds"

The most wonderful restaurants and cafes of all kinds. You'll find the famous restaurant "City Restaurant", and you might see Chef Burak there.

The large and famous Taksim Square and other landmarks of this beautiful city.
Day Two: Sultanahmet Celebrates Your Family.
Sultanahmet district is located in the heart of Istanbul. It was named after Sultan Ahmed I. This area, which cannot be excluded from any tourist program, has many attractions, and many family activities can be performed there.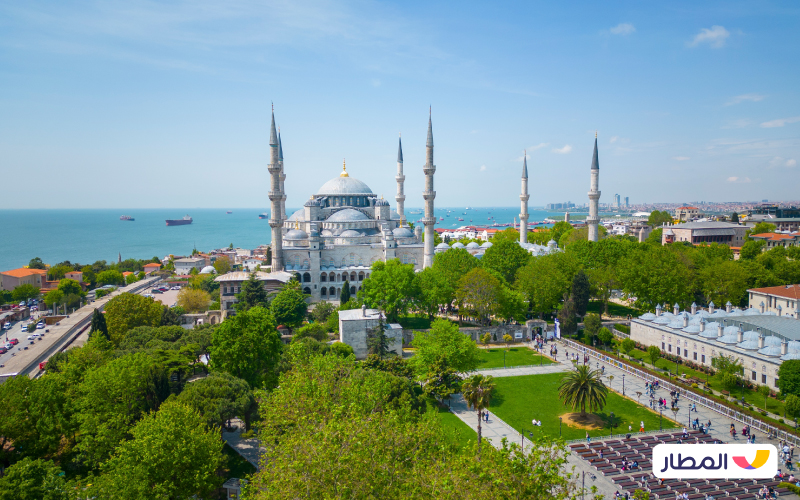 What are we going to do in Sultanahmet?
We will visit the Sultan Ahmed Mosque, or the Blue Mosque, with its six skyscraping minarets, which is one of the most famous mosques in Istanbul, and you will enjoy the exterior designs of the minarets with the eight huge domes next to them, in addition to the wonderful interior inscriptions of the mosque. You can pray inside it with your family to create an atmosphere of spirituality and peace.

Visit the Hagia Sophia Mosque; I don't think you've ever heard of this landmark.

Visit Topkapi Palace.

Hiking in one of the most beautiful parks, which is Golhane Park.
The third day: You will love Masukia Waterfalls After Visiting Them.
We will dedicate ourselves to Masukia Waterfalls and Lake Sapanja on the third day. Masoukia Waterfalls are located amidst beautiful and picturesque nature. It is a suitable place to relax and contemplate nature with the family. You will find places for families to sit and rest in its surroundings.
What is to do in the Masukiye Falls area and near Sapanja Lake?
Practicing the hobby of jumping through the rope (Zipline)

Wandering through a safari tank to explore the area and its charming beauty

Rent a boat and tour Sapanja Lake.

Lunch in one of the spaces adjacent to Sapanja Lake

Visit Mount Kartepe and view a wonderful scene from an altitude of more than 1600 meters above sea level.
Day Four: Breathe The Fresh Air Away From The Hustle Of The City in Bebek.
Bebek stretches along the Bosphorus River in a quiet neighborhood with beautiful and charming views.
The best things to do in Bebek with your family are:
Rent bicycles and tour them along the waterfront line overlooking the Bosphorus.

Walk along the waterfront and buy drinks and food from nearby shops.

Visit and explore the castle of Rumeli Hisar and wander through its ancient arcades.

Enjoy a lunch of delicious Turkish recipes and then sip hot tea carefully prepared for you and your family.
Day Five: Princess Island is Worth a Family Trip There.
Going to Princess Island will be one of the coolest things you do with your family. It is a group of islands on the Sea of Marmara, consisting of four major and five smaller islands. 

And the activities that can be done there are:
Take a sea boat to reach these islands, a wonderful trip where you will breathe the fresh air of the Sea of Marmara.

Ride old horse-drawn carriages and enjoy a tour of Victorian-themed city districts.

Renting bicycles and touring the designated places

Visiting markets and shops and buying souvenirs

Eat delicious traditional food from city and neighborhood restaurants.
Day Six: Eminonu Port and a View of The Golden Horn
Eminonu Port is one of the most prominent tourist destinations on the Bosphorus. A trip to this port will make you love cruises.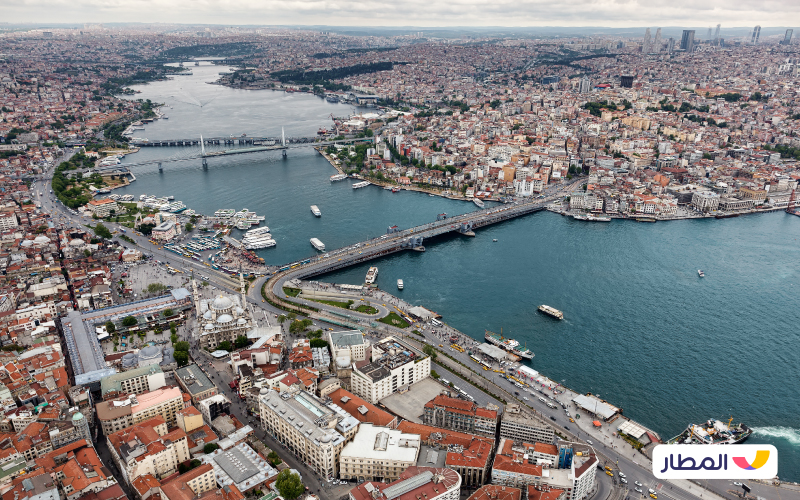 Among the distinctive tourist activities in the port of
Eminonu
:
Boat tour and fishing.

A yacht or ferry tour and crossing the Bosphorus, enjoying the magic of the amazing sea scenery from both sides.

Visiting the Egyptian market there and visiting the museums and markets available near the port area.
Seventh day: Visit the Mall and Some Stores to Shop Before Leaving For The Airport.