"Five-star hotel" visitor rating 4.5/5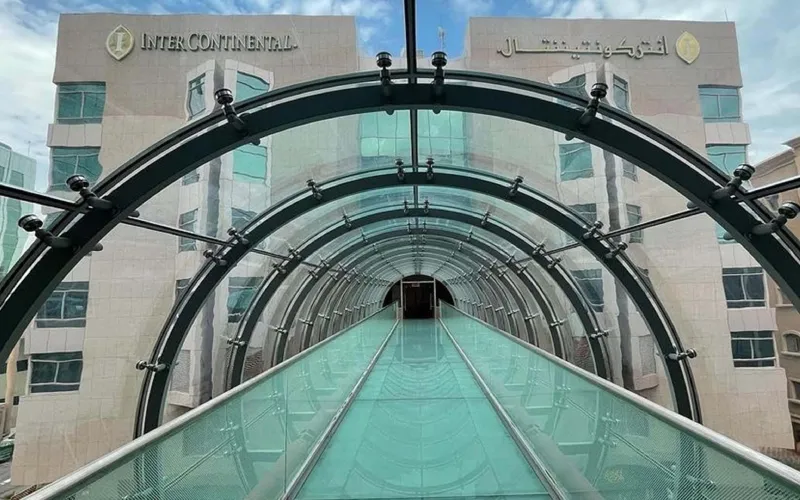 You can get to the SciTech Museum and Al-Turki Tower by taking a 5-minute drive from Al Khobar Intercontinental Hotel in the city's center. You are 5.2 kilometers from Al Rashid Mall and 6 km from Al Khobar Corniche if you stay in a 5-star hotel. 
It is one of the 10 romantic hotels for grooms in Al-Khobar. It makes you feel at home, especially in one of the 165 air-conditioned guest rooms with refrigerators and televisions, free wired and wireless internet access to keep you connected, and satellite channels for additional fun and entertainment. Complimentary toiletries are also provided in private bathrooms.
"Five-star hotel" visitor rating 4.5/5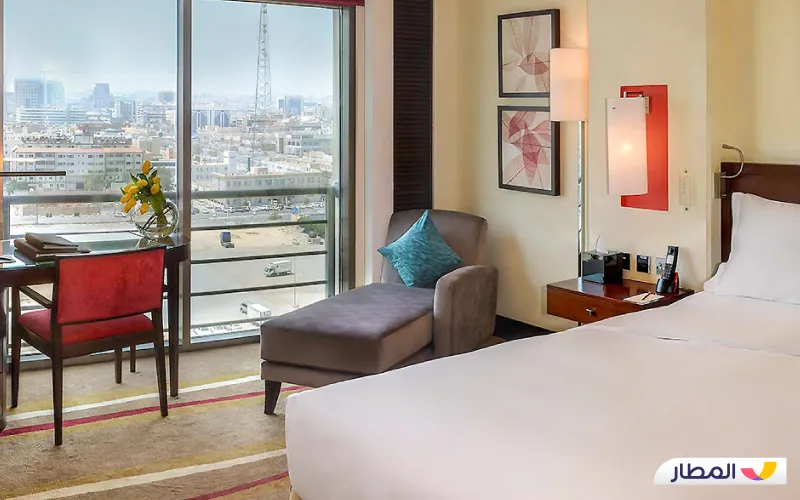 Take advantage of the hotel's wellness offerings, which include massages and body treatments, and its recreational amenities, including a gym club, an indoor pool, and a spa tub. 
The hotel, which has an art-house design, also provides many other amenities like free WiFi, concierge services, gift shops, and newsstands. Moreover, the hotel offers speedy check-in, a limousine service, and a business center open 24/7.
"Five-star hotel" visitor rating 4.5/5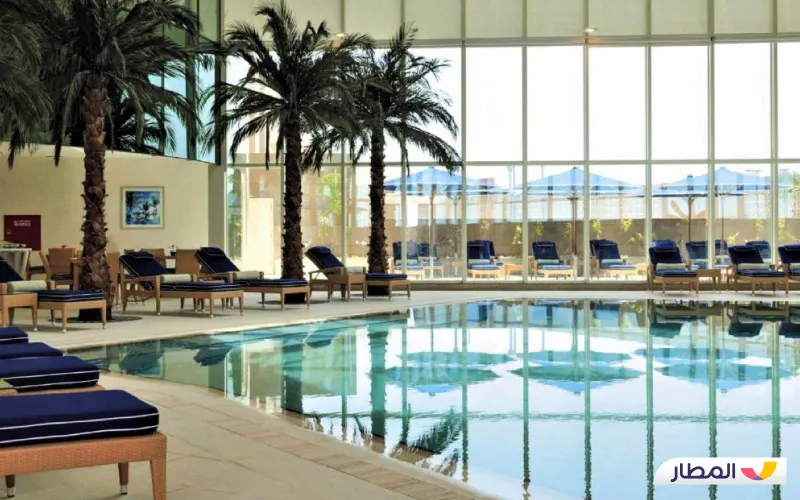 In its public areas, this luxury hotel in the Al Khobar neighborhood gives guests access to the Internet. 24/7 hours are available at the main desk. The hotel has also made significant progress towards sustainability and received the Green Globe 21 certification to acknowledge its efforts to lessen its environmental effect. The hotel offers health and wellness facilities, making it a fantastic getaway from the stresses of daily life. 
"Five-star hotel" visitor rating 4.5/5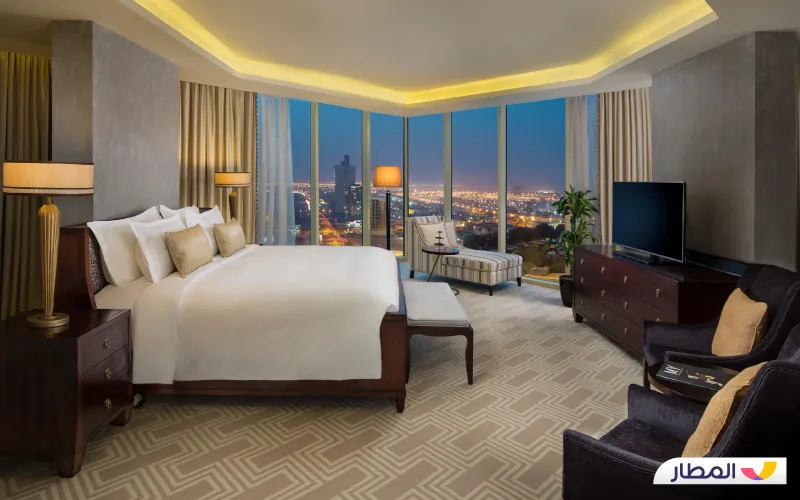 The Scitech Museum and the city's tower are within a 10-minute drive of the Kempinski Al Othman Hotel Al Khobar, situated in the city's business core. This five-star hotel is 9.7 km from the National Museum and 7.6 km from the Dhahran International Exhibition Center.
The hotel features 218 air-conditioned guestrooms with free minibars, iPod docking stations, wireless internet access, and 48-inch LED TVs for the comfort of its visitors. 
"Five-star hotel" visitor rating 4.5/5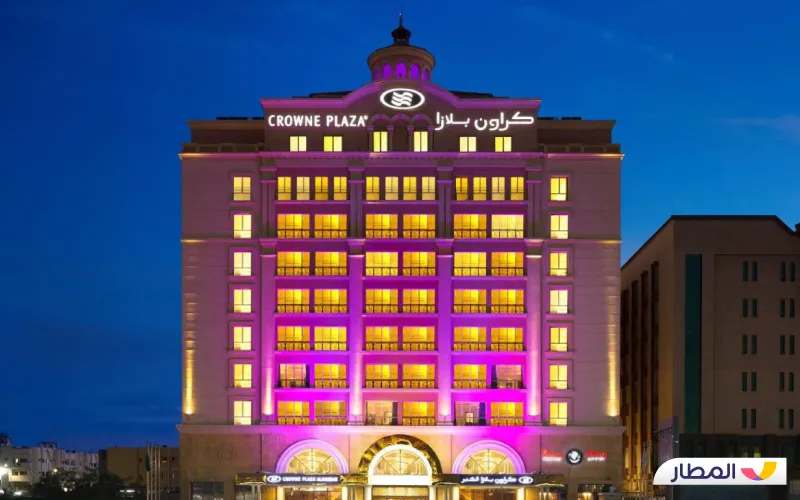 With it, especially with the 249 guest rooms, you might feel like you always stayed home. These air-conditioned rooms have complimentary wired and wireless Internet access, LCD TVs, and minibars. Hair dryers, amenities, and bathtubs or showers are included in the private bathrooms. Free for personal grooming. Safes, desks, and phones are some of the extra room facilities.
"Four-star hotel" visitor rating 4.5/5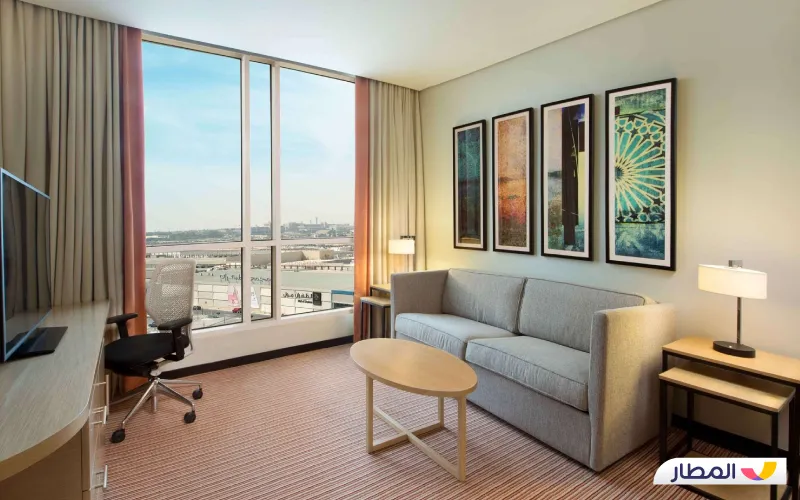 To keep guests connected, the cozy hotel in Dhahran offers Wi-Fi. Customers can check in at the hotel's front desk at any time. Although no cots are available, Guests with special requirements can use wheelchairs at the hotel. Those driving their vehicles can park here. With minimal environmental impact, the hotel is dedicated to sustainable methods. This hotel is perfect for business travelers as it has accessible meeting spaces. 
"Five-star hotel" visitor rating 4.5/5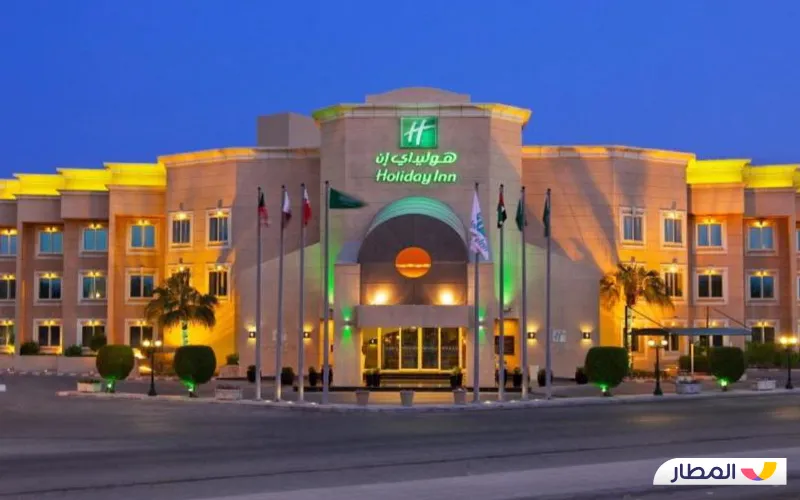 Al Group Restaurant, next to the hotel, offers international cuisine throughout the day and evening. Moreover, there is a café and 24-hour room service. This hotel offers a wide range of services, such as free wired internet, a business center, and a limo service. Events may also use the meeting area's 2,002 square feet (186 square meters). For an extra fee, the facility provides an airport shuttle service (available continuously) if you're arriving by airline. Parking is provided for free on-site.
"Five-star hotel" visitor rating 4.5/5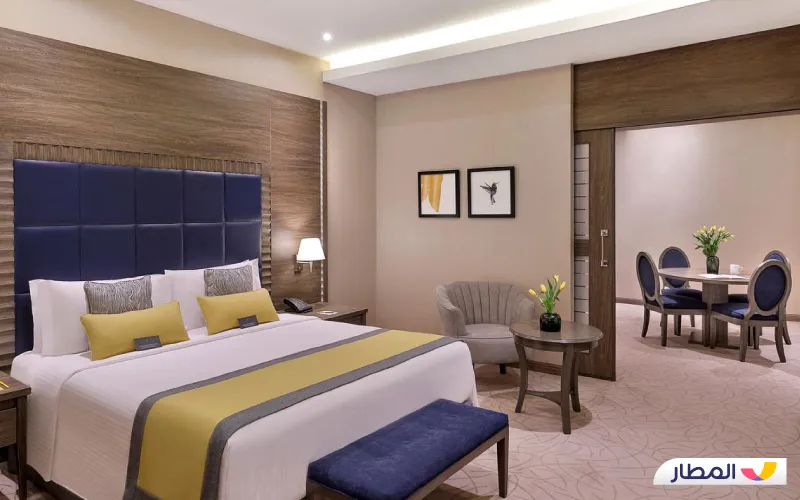 In addition to a business center, a 24-hour front desk, and dry cleaning/laundry service, the hotel provides many valuable features. For individuals who require conference space, there are 11 meeting rooms available. There is free parking available on-site.
Make yourself at home in one of the 130 guestrooms, each with a fireplace and an LED television. You can be engaged while staying connected with free Wi-Fi and satellite TV. A desk, minibar, and phone are included as extras.
"Five-star hotel" visitor rating 4.5/5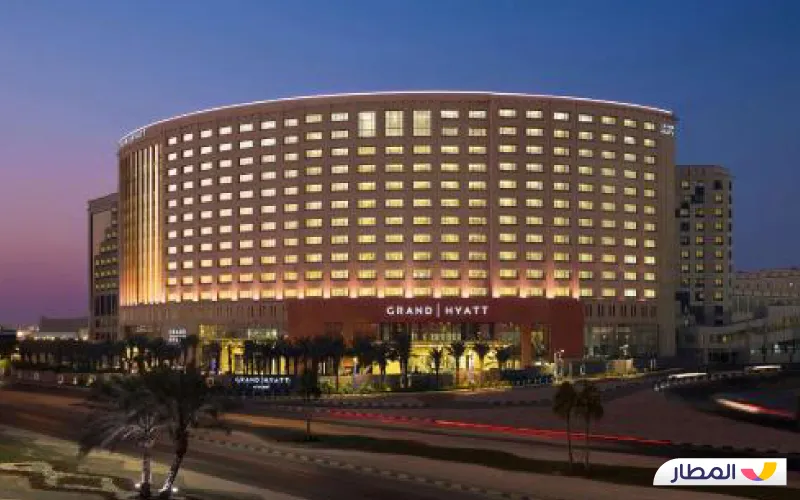 The amenities offered by this hotel include a 24-hour business center and complimentary newspapers. Anyone organizing an event in Al Khobar can also use the event facilities. The convention center is 11,324 square feet (1,052 square meters). In addition, the hotel offers paid airport shuttle service and complimentary valet parking.
The hotel's restaurant is available to guests of the Grand Hyatt Al Khobar Hotel and Residences, and a snack bar is also located on the premises. Daily breakfast buffets are offered for an extra charge from 6:30 am to 10:30 am.
"Four-star hotel" visitor rating 4.5/5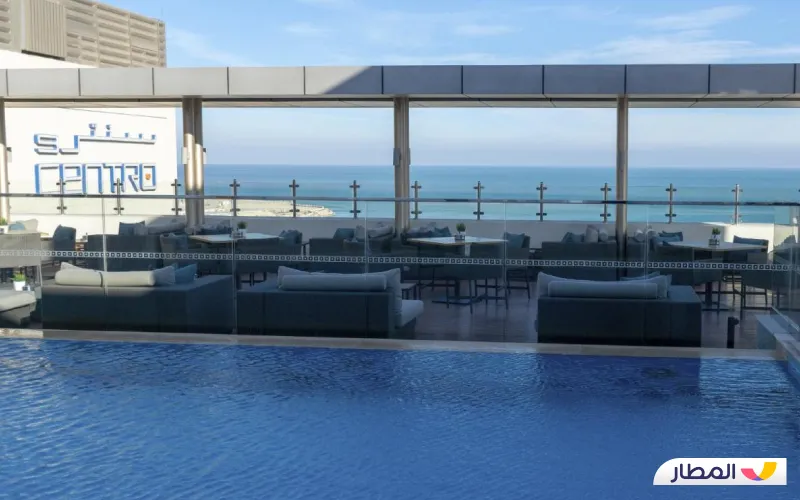 The 4-star hotel is situated in Al Khobar's city center. Guests can eat in one of the cafeterias or the hotel's restaurant, C.TASTE. Room service is provided every day of the year. The hotel's 24-hour fitness center, which has an outdoor and indoor pool, provides extensive healthcare services. 
In addition, the hotel features an Art Deco design, free wireless internet, on-site shopping, and a reception hall. Guests can also enjoy grab-and-go breakfasts for a fee. The US Consulate General Dhahran is 13.5 km away.