Dubai has only reached its current tourism position as a result of enormous efforts, factors, and means provided during the last two decades, making it the region's first investment center as well as a major tourist attraction.
Transportation in Dubai and transport services in Dubai are two of the most important of these factors. The more you work to provide a sophisticated, diversified, and affordable transport network, the more it will be in your favor if you want to promote any country or city at the commercial, industrial, and tourism levels.
Dubai's transportation corridors serve as the city's veins and arteries. A smart, modern, and well-organized transportation system implies that the city's members and parties will function on a regular and high-performance basis, with no barriers, issues, or economic losses.
The Dubai Transportation System is the newest
Dubai's transport routes as well as the various modes of transportation in Dubai are the latest and best in the world. From its airport, which is one of the busiest in the world, to the automated metro network and comfortable and air-conditioned cabins, to large and comfortable buses, without forgetting the taxis that you can request at any time to provide you with a fast and safe service, This is in terms of air and land. At sea level, you will find different types of ferries and buses, some of which work as water taxis, through which you can move from one area to another if you like.
You can find the cheapest transportation in Dubai. Being in a modern, equipped, and touristic city does not mean that there are no types of transportation at very reasonable prices.
Dubai's tourist transport options for Tourists
1- Dubai bus: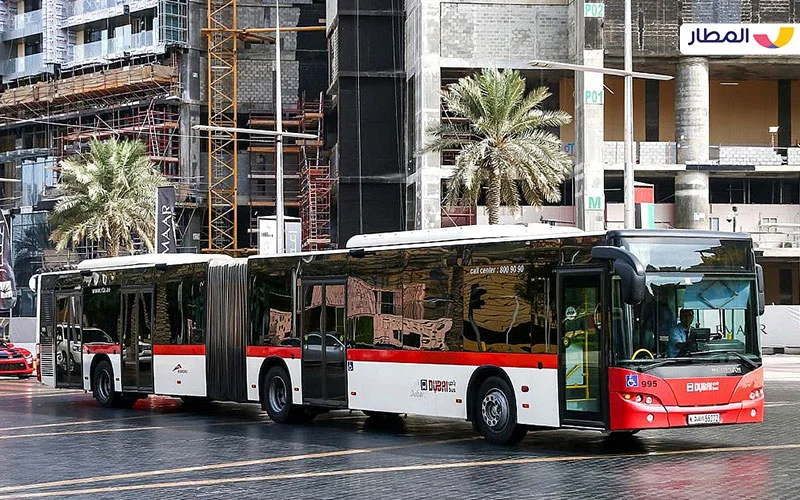 The Emirate of Dubai has a large fleet of buses numbering more than 1,500, some of which operate within the lines of the internal road network, some of which are related to metro stations, and some of which extend to the rest of the Emirates outside the Emirate of Dubai. It is worth mentioning that these buses are linked to transportation apps in Dubai, and if you want to know how to get around in Dubai , you only have to plan your trip by using one of these mobile applications that show you all the details. Buses are one of the cheapest forms of transportation in Dubai, and their use is easy and accessible due to their widespread and movement.
2- Taxis: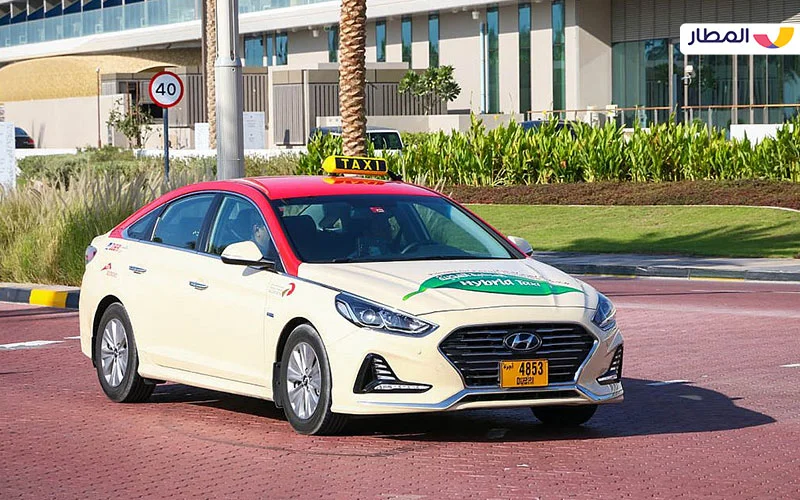 It is one of the most important public transport in Dubai. The drivers who drive the taxis are trained and professional, making this method safe and easy for many of the needs of visitors and tourists. Any tourist can order a taxi through Dubai's transport apps, available on smartphones.
3- Metro: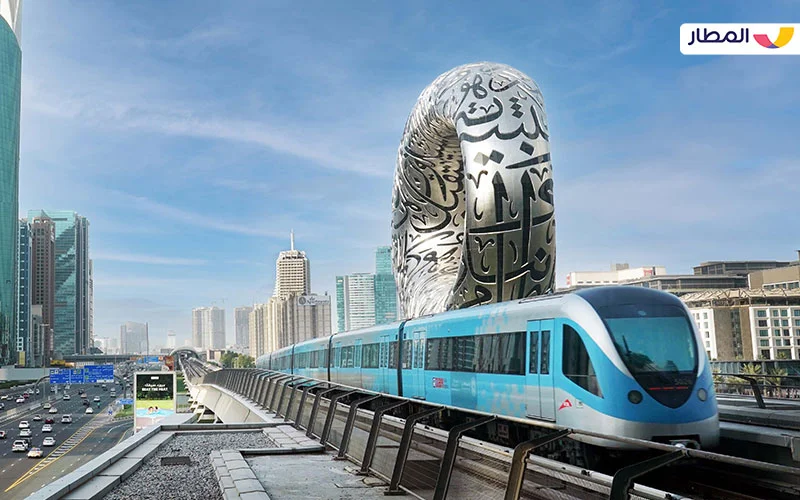 Thanks to Dubai's state-of-the-art metro system, visitors can get around the city quickly, easily, and safely. It is an important means for tourists to explore the city of Dubai and visit its landmarks. The metro has Wi-Fi access, which you can take advantage of wherever you are within this metro and during your travels in it. In brief, the metro transportation in Dubai for tourists made transportation through Dubai so enjoyable and easy.
4- Car Rental:
Dubai Transport provided private car rentals at affordable prices for the visitors. In rental centers, you will find the best cars. A tourist can rent a car upon arrival at the airport. All he has to do is provide a copy of his passport, international driver's license, and credit card, and choose the car that suits him.
5- Watercraft:
Different types are available: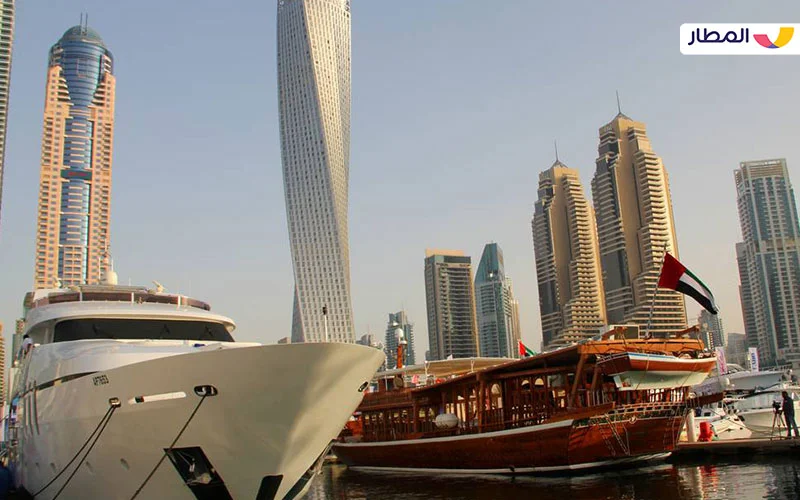 a) Ferries:
It is among the cheapest transportation options in Dubai, and visitors can rely on it to cross from one side of Dubai Creek to the other.
b) water bus:
it is one of the most important means if the tourist wants to explore Dubai Creek. It works from six in the morning to eleven in the evening.
c) water taxi:
It is an air-conditioned means of water transport, equipped with the best entertainment. You need to book in advance, and it operates from ten in the morning to ten in the evening.