The hotels suitable for families in Abu Dhabi spare no expense in ensuring guests' comfort and luxury. The lavishly furnished rooms and suites feature luxurious bedding, state-of-the-art amenities, and stunning views of the city or the blue waters of the Arabian Gulf. Full attention to detail is evident in every aspect, from the meticulously crafted furnishings to the luxurious marble-adorned bathrooms.
Their steadfast commitment to exceptional service sets Abu Dhabi hotels apart. Highly trained and vigilant staff meet guests' needs, ensuring a memorable and personalized experience. Whether arranging exclusive excursions, catering to customized dining experiences, or providing rejuvenating spa treatments, Abu Dhabi hotels exceed expectations in every way.
5-star hotel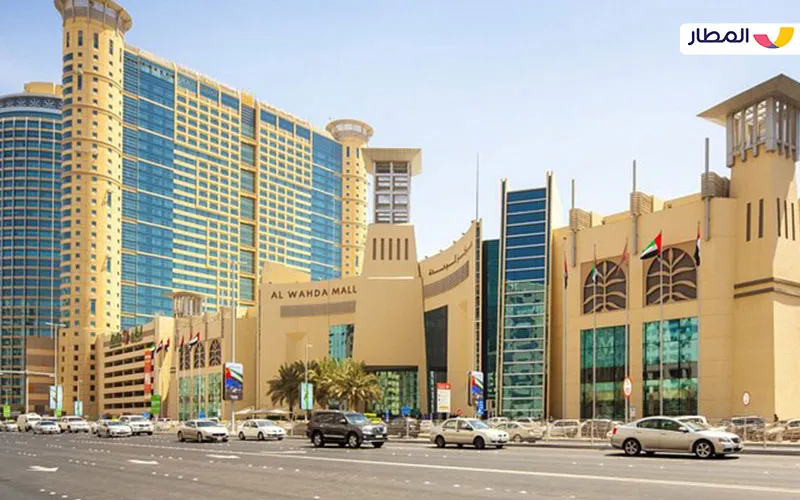 Located just 0.1 km from the famous Al Wahda Mall, the hotel allows guests to explore various shopping and dining options. The hotel offers a delightful dining experience at the Al Wahda All Day Dining restaurant, one of its three restaurants. The international dishes are sure to tantalize your taste buds, and with 24-hour room service and a café offering light meals, you will never go hungry.
With excellent amenities, the hotel caters to the needs of business travelers. Are you planning an event? The hotel provides a 592-square-foot conference space, including a conference center. Airport transportation is available for an additional cost.
The plush beds with feather pillows and luxurious bedding ensure a comfortable night's sleep, while hotel services keep you connected with loved ones everywhere. Located in the heart of Abu Dhabi, steps away from Al Wahda Mall and a short walk from Al Wahda Club, this hotel is an ideal and luxurious choice for families in Abu Dhabi.
---
4-star hotel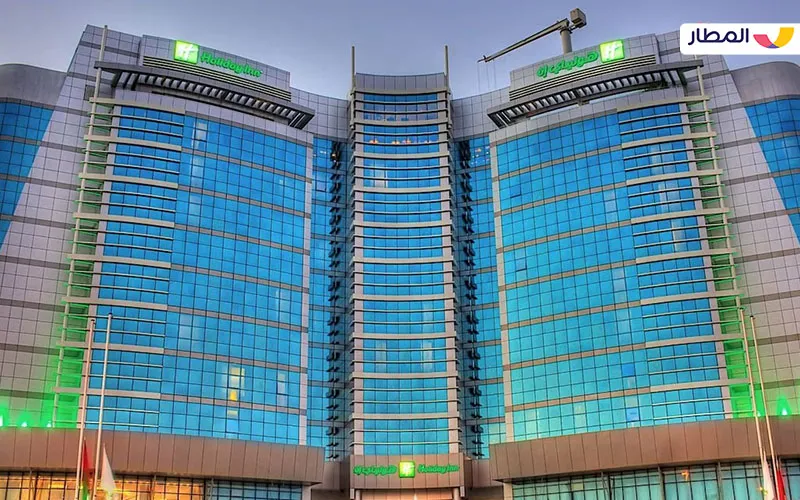 Experience the best Abu Dhabi hospitality at the Holiday Inn Downtown, one of the hotels suitable for families in Abu Dhabi, located in the heart of the city. Thanks to its prime location, guests can easily access popular attractions such as the Corniche and Abu Dhabi Mall, just 5 minutes away by car. The Al Wahda Mall is also located just 3.5 km away, and the Marina Mall is just an 8.5 km drive away.
Upon arrival, guests are welcomed with exceptional amenities to enhance their stay. The 24-hour business center caters to business travelers' needs for comfort, and free on-site parking is provided, allowing guests to explore the city without worrying about parking.
Regarding dining options, the hotel offers a range of options to satisfy all tastes, with La Piazza restaurant specializing in international cuisine and providing a fun cooking experience. Guests can also enjoy meals in the café or take advantage of room service. This 4-star hotel ensures an unforgettable and comfortable stay.
---
4-star hotel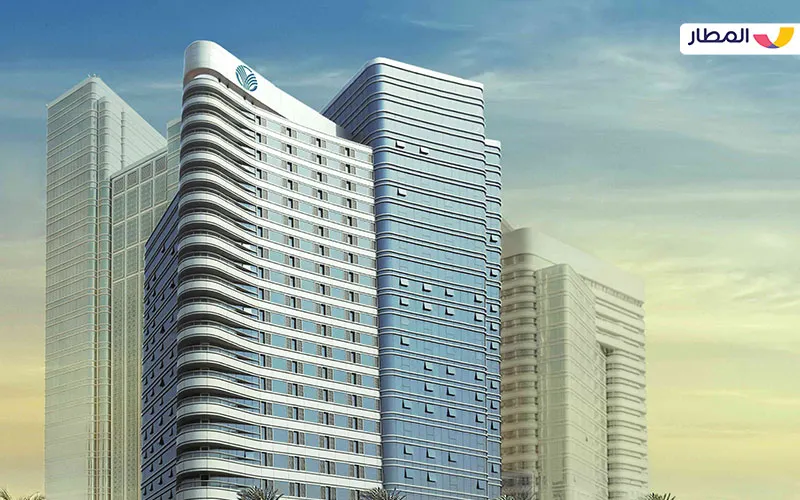 Experience luxury and comfort at its finest at Pearl Rotana Capital Center, located in the heart of Abu Dhabi. Its prime location offers guests easy access to various attractions, including the Abu Dhabi National Exhibition Centre and Sheikh Zayed Stadium, both just a 5-minute drive away. The hotel is also conveniently located 23.6 km from Abu Dhabi International Airport. Explore the lively local market in Al Bateen Village, just 7.9 km away, or visit the Qasr Al Muwaiji castle to learn about the city's history. Sports enthusiasts can enjoy a game at the Al Jazira Sports Club, while nature lovers can explore the stunning Mangrove National Park. The hotel's strategic location ensures guests can enjoy a diverse range of attractions.
Take advantage of the business center, limousine service, and seven event meeting rooms. The quick check-in process ensures a smooth arrival experience. Additionally, the hotel offers free wireless internet, allowing guests to stay connected.
Feel at home in one of the 315 well-equipped family-friendly hotel rooms in Abu Dhabi, each with modern amenities and elegant decor. The hotel offers luxurious and comfortable accommodations in Abu Dhabi, with exceptional amenities and comfortable guest rooms. Enjoy a variety of great dining options, stay connected with complimentary internet service, and relax with the hotel's leisure facilities.
---
5-star hotel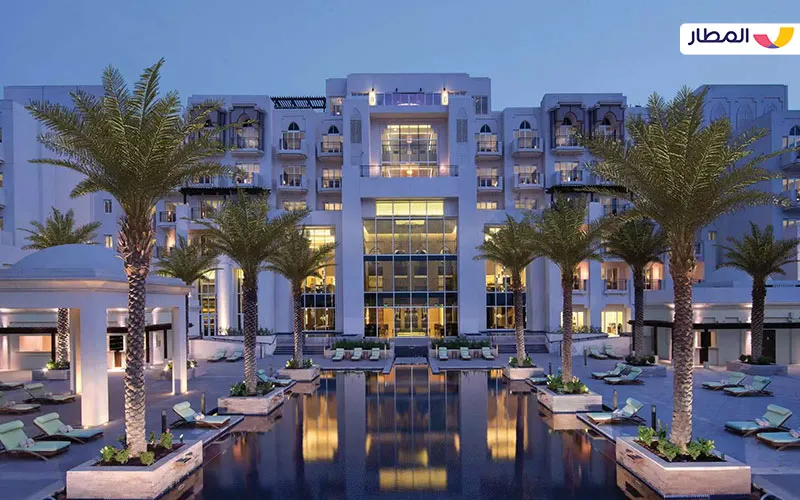 Indulge in a truly luxurious experience at the Eastern Mangroves Hotel & Spa by Anantara, located in the heart of Abu Dhabi. This 5-star resort offers unparalleled comfort and a prime location, just a 10-minute drive from famous attractions such as the Sheikh Zayed Grand Mosque and the Abu Dhabi National Exhibition Centre. With its convenient location, Sheikh Zayed Stadium is just 4.8 km away, while The Galleria Mall is just 9.2 km away.
Prepare to pamper yourself with a visit to the resort's health club, where you can enjoy a range of rejuvenating treatments, including massages and comprehensive body treatments. Relax in style with the resort's leisure facilities, which include an attractive outdoor pool, a spa pool for relaxation, and a sauna for revitalization. Savor a delightful dining experience at Ingredients, one of three restaurants on-site.
Feel home in one of the beautifully designed 222 rooms, each offering a comfortable and attractive ambiance. Stay refreshed with air conditioning and enjoy unmatched comfort, complemented by the hotel's range of amenities to enhance your stay, including a business center for work-related needs and complimentary newspapers in the lobby.
---
5-star hotel
Enjoy unparalleled luxury and exceptional service at InterContinental Abu Dhabi in the city's heart. With a wide range of amenities and a prime location, guests are just a 6-minute drive from the Abu Dhabi National Exhibition Centre and a 10-minute drive from the Sheikh Zayed Grand Mosque. The hotel is also near other popular attractions, such as the Emirates Palace and the Marina Mall. For those arriving by plane, the hotel is just 32 km from Abu Dhabi International Airport.
The hotel offers 390 well-appointed guest rooms and suites, each designed to offer guests the ultimate comfort and luxury. Enjoy panoramic views of the Arabian Gulf or the city skyline from your space, and take advantage of the hotel's exceptional amenities, including a health club, outdoor pool, and tennis courts. Savor exquisite dining options, including the award-winning restaurant Byblos Sur Mer and the Belgian Café, which offers a wide selection of Belgian beers and delicious cuisine.
The hotel offers business travelers a range of facilities, including a business center, meeting rooms, and a conference center. The hotel also offers free Wi-Fi throughout the property, ensuring guests stay connected.
In summary, whether you're looking for a 4-star hotel with easy access to Abu Dhabi's top attractions, a 5-star resort offering unparalleled luxury and relaxation, or a 5-star hotel with exceptional amenities and service, plenty of options are available for your stay in Abu Dhabi.