Qatar is full of interesting and engaging entertainment options, and it is enough to fill your time with fun and excitement. You can visit these sites during your visit to Qatar to attend the Asian Cup matches. And heading to these entertainment attractions must be scheduled and prepared for in order not to interfere with the dates of the matches. Therefore, you can go to it either before the match date or after it.
I'm not sure if you have ever been to Qatar, especially during the 2022 World Cup, but I can guarantee that you will be pleasantly surprised by the advancements the country has made in terms of infrastructure, urban renaissance, and keeping up with the times in a variety of ways.
The wonderful and varied entertainment options that you will find scattered throughout various locations, particularly within the geographic area of the capital, Doha, will be one of the most striking things that will surprise you.
In this article, we will mention for you seven great entertainment destinations that you can go to during the Asian Cup 2023:
1- The Purple Island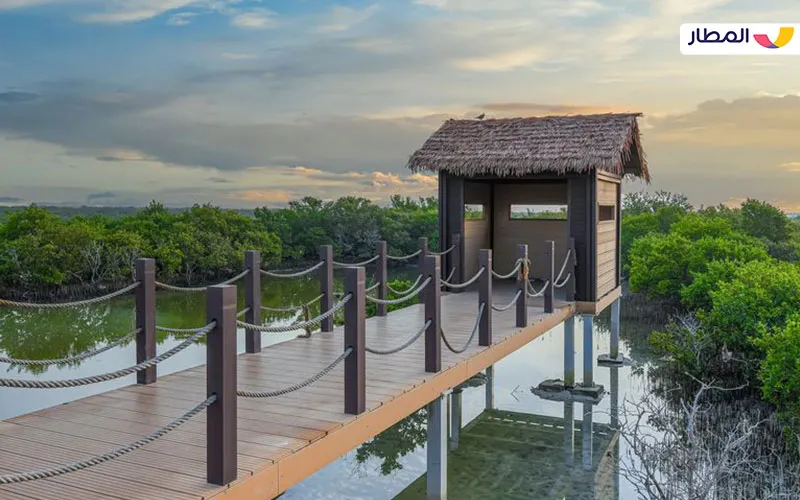 If you are looking for a unique experience during your visit to Qatar, Al Khor Island, or Purple Island, is one of the destinations that you cannot miss. This beautiful island is located in the north-east of Qatar, an hour's drive from Doha, near the city of Al Khor.
The island is characterized by its picturesque nature and charming environment, which includes mangroves and lush greenery, making it the perfect place to relax away from the hustle and bustle of the city. Here you can enjoy picnics, kayak rides, and watch the diverse marine life.
The naming of the island goes back to its past, as it was the site of the purple dye industry, which gave it its current name. Folk tales also say that the name is associated with the purple-colored flowers that grow in the area. The period between November and February is the best for visiting the island, as the temperature is moderate and suitable for enjoying all the available activities.
Enjoy your visit to Purple Creek Island, explore the enchanting natural beauty, and experience multiple activities in this unique place.
2- Desert Falls Water and Adventure Park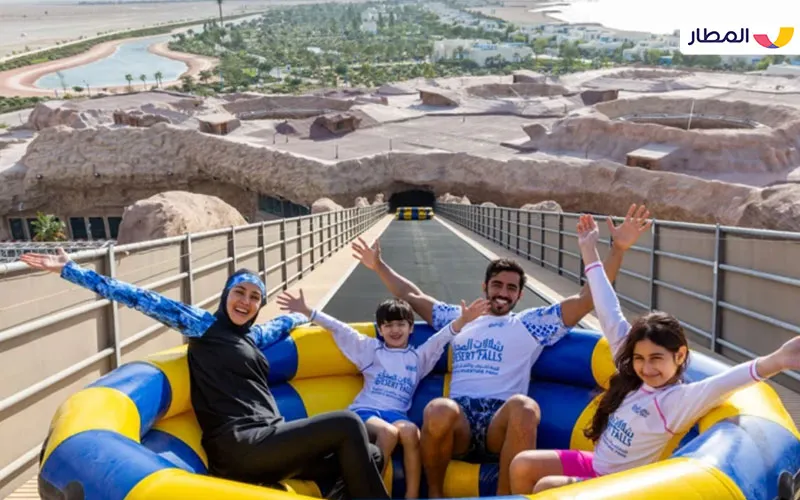 Deep in the south of Qatar and on its border with Saudi Arabia, the Desert Falls Park enjoys a privileged position in the Salwa Beach Resort, embracing an aquatic world full of adventures and games.
This park makes you feel like you are in another world, where you can enjoy more than 25 games and entertainment facilities, such as Wizard Matt Racer, King Cobra, CHIP Kids Pool, and more.
Located in the Abu Samra area southwest of the capital, Desert Falls Park offers incomparable pleasure. The park has 56 slides, games, and 18 entertainment facilities, making it one of the most exciting water adventure playgrounds in Qatar.
If you are looking for a special experience with the family, you have found the right place. The park allows you to explore it over an area of more than 57,000 square meters, making it the most fun and exciting destination in Qatar.
The local market in Desert Falls Park offers a wide range of swimming supplies. You can enjoy the dining experience with a variety of delicious cuisines in the restaurants, stalls, and carts scattered around the place.
Get ready for a unique adventure and enjoy an unforgettable experience in Desert Falls Park, where excitement, fun, and nature meet incomparably.
3- Doha Corniche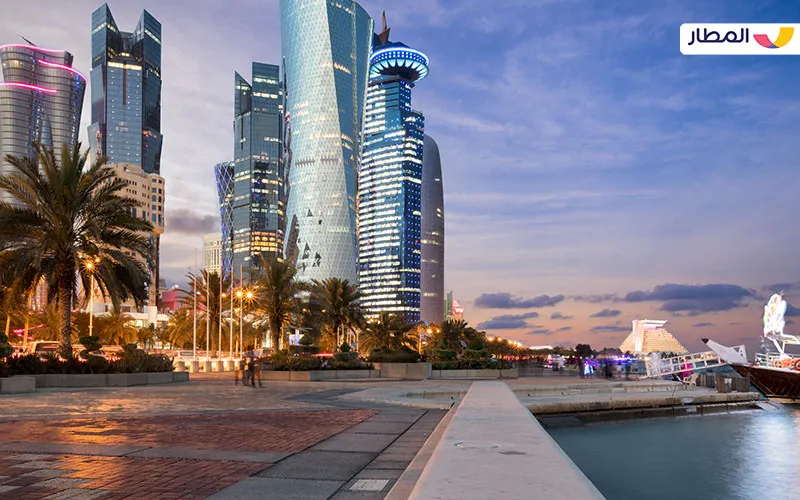 Doha Corniche is one of the most prominent and beautiful attractions in the Qatari capital, where a magnificent seven-kilometer promenade stretches overlooking the quiet waterfront, forming a crescent around Doha Bay. This place allows you to enjoy the best views of the modern city of Doha, which makes it a center for many cultural and sporting events.
Here you can watch the traditional lighted wooden boats cruising the waters of the bay in the evening or enjoy a boat ride to explore the beauty of the city from the middle of the sea. For nature lovers, the Sheraton Hotel's garden offers the opportunity to enjoy greenery and picturesque views, and it is possible to climb the pyramidal hill to enjoy stunning views of the West Bay Area.
Doha Corniche is an ideal destination for food lovers, as it has a variety of restaurants serving delicious dishes that cater to different tastes.
With so many diverse activities and restaurants, you can enjoy every moment at Doha Corniche. Choose what suits your taste and enjoy an unforgettable experience in the heart of the Qatari capital.
4- Doha Quest
Location on Google Maps:

Doha Quest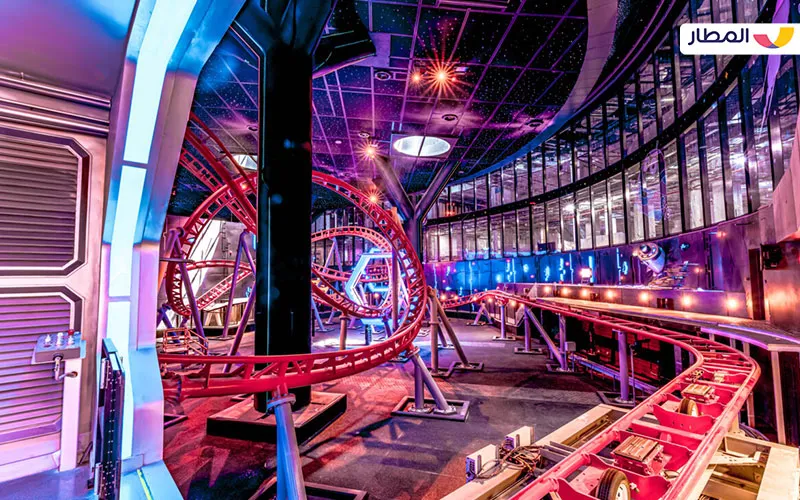 Quest is the newest and largest amusement park in Qatar, spanning a vast area of 32,000 square meters and located in the Doha oasis in the Msheireb area. Quest is a modern, covered entertainment destination that provides a comprehensive entertainment experience for visitors of all ages, featuring more than 30 games and entertainment facilities.
Quest offers a diverse mix of thrill-filled games, simulators that allow visitors to control the experience, as well as virtual reality experiences, mini-games suitable for younger guests, and distinctive entertainment attractions for the family, ensuring a unique and unforgettable experience in Doha.
Quest reflects an exciting concept that combines the past, present, and future. The games transport you through different eras, with unique stories that attract visitors with their detail and excitement. Cool games on Quest include the world's tallest indoor roller coaster, "Epic Train, "and the world's tallest indoor drop tower, "Volcanic Stor.
Enjoy the fun of the new game Spike Space Tower and swinging gravity as the game takes you on an exciting journey in all directions.
Quest is your destination for a world of fun and excitement in the heart of Doha.
5- Angry Birds World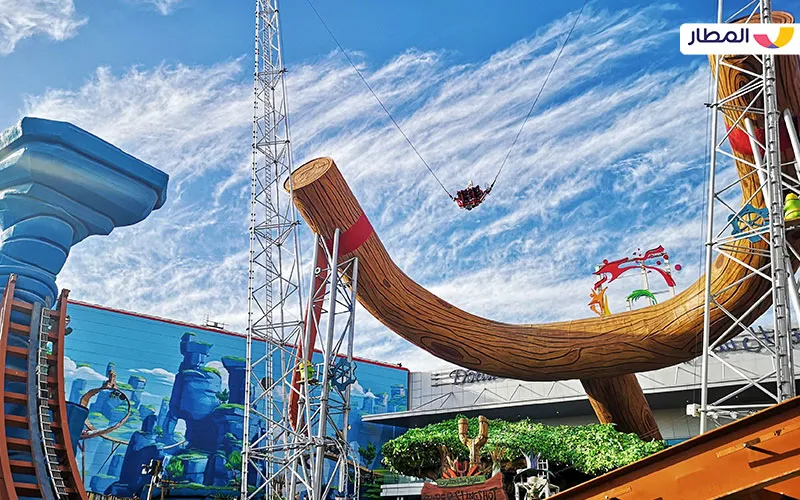 Are you looking for an exciting and unforgettable experience? Here at Doha Festival City Mall, you will find the best entertainment destination in Qatar: Angry Birds World! We create enchanting moments and special memories for everyone. Let your child immerse himself in the world of interactive games, exciting rides, and areas for children and adults!
Angry Birds World is an integrated 4-in-1 amusement park in Qatar. It includes endless fun, where you can enjoy a versatile indoor all-weather amusement park, exciting horseback riding games, and other attractions.
You can preserve your memories with a retail outlet that offers great souvenirs and head to food and beverage outlets to restore your energy.
Angry Birds World allows you to choose the offers that suit your needs, whether you are looking for a bouquet for a family, a birthday party, a school trip, or even corporate gatherings.
Embark on your next adventure and enjoy a unique and exciting experience at one of the best amusement parks in Qatar.
6- Qatar's golden beaches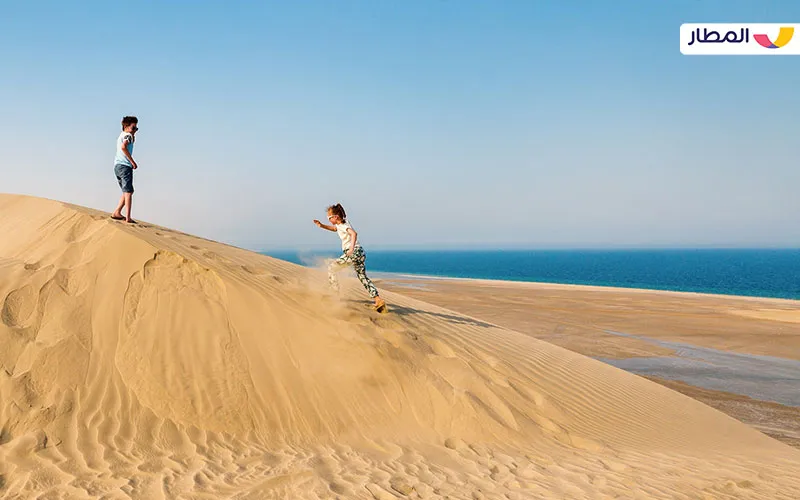 The most beautiful thing about the winter and spring in Qatar is the period when you can get to enjoy the sun's rays. Below is a list of the most prominent public beaches where you can relax and enjoy a charming stay on the golden sandy expanses in front of the magnificent Gulf waters:

a) Charming Fuwayrat Beach:
Fuwayrat is a wonderful natural treasure near elasticity, with fine white sand and clear blue waters, making it an ideal getaway for everyone. It offers exciting water activities such as jet surfing and volleyball, as well as experiencing nature at its best. Between April and July, the beach is a hatching site for sea turtles.
Your way from Doha to Fuwayrat takes from one and a half to two hours by car.
b) Sealine Beach in Mesaieed:
One of the most famous beaches in Qatar, is an ideal place for families and friends as it offers a wide range of activities in addition to swimming, such as camel rides, safari tours, and dune rides. In addition, it is a great place to watch the sunset. Sealine Beach is located on the southern side of Qatar, a 35-minute drive from Doha International Airport and 40 minutes from Doha City.
c) The charming beach of Al Maroona:
With its golden sands and warm turquoise waters, is considered one of the most famous beaches in Qatar. It is the perfect place to spend a day by the sea, with its fine sand and shallow water. The road from Doha needs to be flexible for about an hour and 10 minutes from Semisima Road.
7- Racing and Equestrian Club Qatar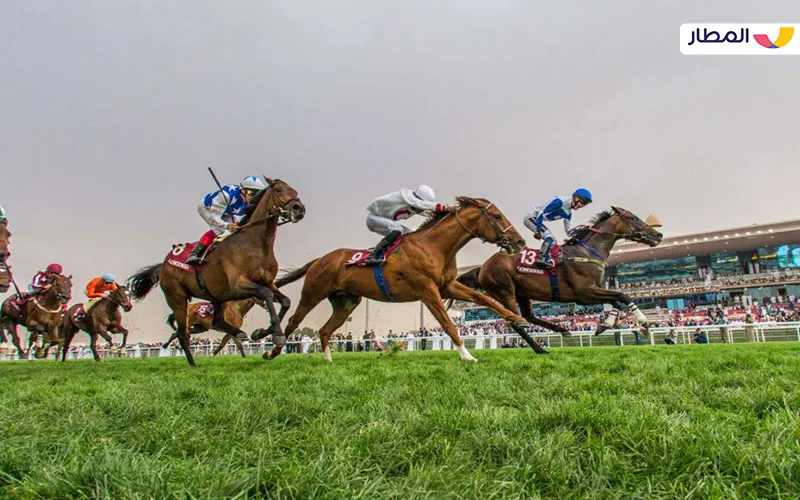 Horse racing is an authentic activity that is wonderfully embodied in Qatar. The Racing and Equestrian Club of Qatar is a distinguished center for horse taming, where exciting international races are organized within the walls of the country.
The Qatar Racing and Equestrian Club (QREC) was founded in the 1960s and was officially announced in 1975. The club takes a key role in organizing thoroughbred and purebred Arabian horse races and works to promote horse breeders to improve their care and participation of their horses in races to develop horse production.
The facilities of the Racing and Equestrian Club Qatar are state-of-the-art, as it is considered one of the best horse training centers in the world. The club is located in Al Rayyan, 7 km north of Doha, and has two race tracks, one grassy with a length of 1800 meters and the other sandy with a length of 1400 meters. It also features a magnificent grandstand with first-class facilities, making the race-watching experience unforgettable for everyone. 1400 spectators can be accommodated in this special place.