JA Resorts Dubai is not only a place full of entertainment and activities that one visit is not enough to enjoy, but the resort's location connects you to many tourist attractions in the vicinity of the space overlooking the shore of the Arabian Gulf. These attractions range from cultural and artistic attractions to places for entertainment, fun, laughter, etc.
Most of these attractions can be reached by car in a quarter of an hour or about 20 minutes. It's worth noting that we will give you a sample of these attractions, and if you want to discover them all, you'll find many, many of them that can't be counted in this little article.
Let's move immediately to talk about these beautiful landmarks, and we will mention all their titles before mentioning a brief description of each of them:
Riverland Dubai
The Outlet Village
Legoland Dubai
Motiongate Dubai
Bollywood Parks Dubai
The Laughter Factory
1- Riverland Dubai
Riverland Dubai on Google Maps: Riverland Dubai
Riverland Dubai is one of Dubai's magnificent theme parks. Jebel Ali resorts are about an 18-minute drive away. It is an entertainment city that witnesses a great demand from tourists and families who want to penetrate some of the world's cultures in a beautiful and fun way. Riverland is therefore made up of different villages, each showcasing a culture. The four areas of this city are the French Village, the pier, the Gateway to India, and the island.
These villages have a wide range of entertainment that will amaze visitors, and families will find fun they will not forget, and the best resorts in JA Dubai:
a) A Beach Hotel
Address: Exit 13, Sheikh Zayed Road, Jebel Ali, Dubai, United Arab Emirates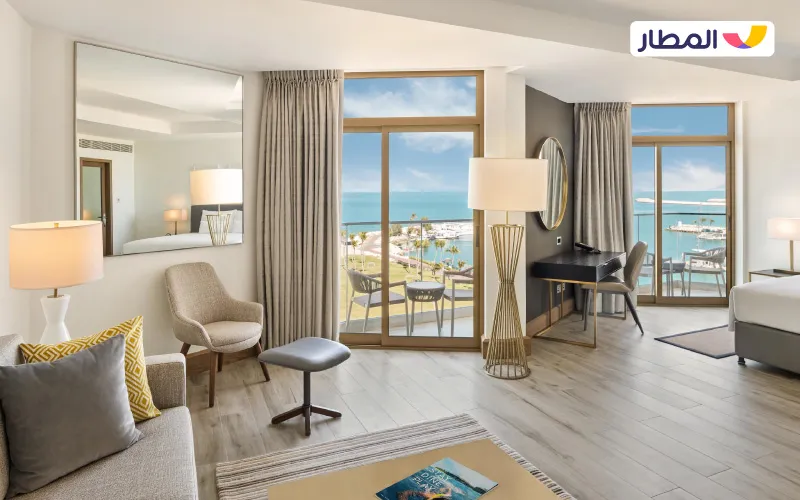 ---
b) JA Lake View Hotel
Address: JA The Resort, Exit 13, Sheikh Zayed Road, Dubai, United Arab Emirates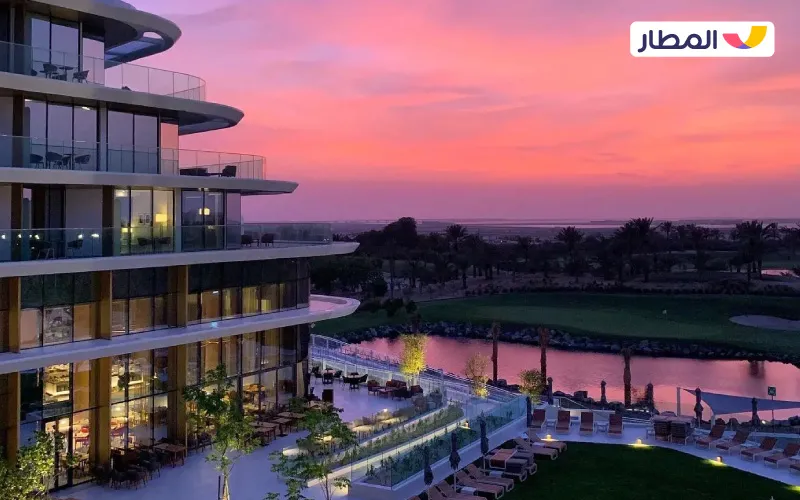 ---
c) JA Palm Tree Court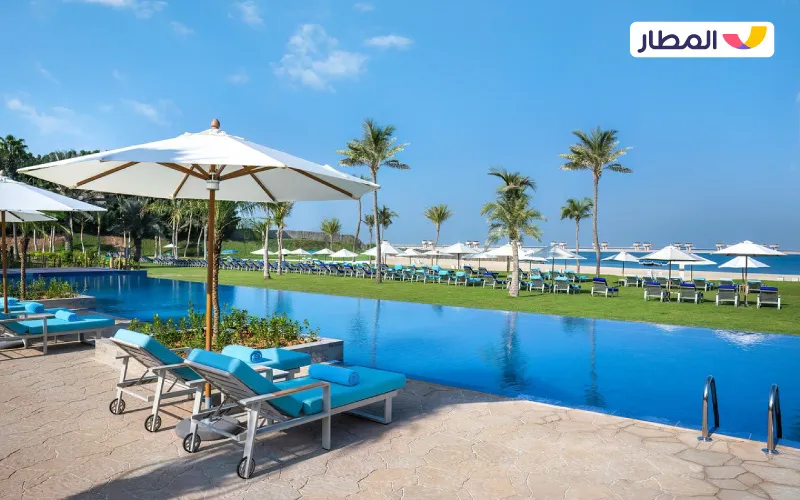 2- The Outlet Village
The Outlet Village is a 19-minute drive from Jebel Ali Resorts. It is one of the destination sites for various segments, especially tourists who go shopping to buy gifts or meet their needs for clothes, shoes, jewelry, watches, and accessories. And you will indeed find a group of restaurants and cafes with beautiful decorations and excellent sessions.
One of the advantages of this place is that it was built in the form of a village. You enter it through a gate to find everything you want to buy within its space, from the best international brands to the finest types of goods. This village is designed in the old Tuscan style in the form of medieval architecture.
The Outlet Village is very suitable for family tours, and the family can dedicate part of the day to shopping, touring, and enjoying the cafes and restaurants in it.
3- Legoland Dubai
Legoland is a 19-minute drive from Dubai's Jebel Ali Resorts. It is one of the destinations where families go to spend the most beautiful time. Legoland is an amusement park with the most beautiful and unique rides that will catch the breath of the little ones. From Lego driving to dragon roller coaster rides to participation in the Lego miniature city to a Ninjago puppet show and other entertaining games that also contain some benefits and develop sensory and mental skills,
The Legoland experience will be unforgettable, and you should not miss visiting it, especially since the distance between it and the resort is short and easy.
4- Motiongate Dubai
Motion Gate is approximately an 18-minute drive from Jebel Ali Resorts in Dubai. It is an entertainment city that derives the idea of its beautiful games from adventures inspired by the most critical and successful cartoon films in Hollywood. You'll enter a place full of games and suspense.
Would your kids want to visit the Smurfs Village? They will surely love it and insist on you seeing it and watching their favorite heroes from a collection of the most beautiful anime that has been produced.
In Columbia Pictures Parks, you'll find exciting rides to speed your heartbeat. In the Dreamworks area, you will experience the roller coaster, interactive games, and other fun attractions.
We've mentioned here a little bit of a glimpse; otherwise, Motiongate has plenty of theme parks and play facilities, and you'll get lost when you visit his vast world.
5- Bollywood Parks Dubai
It is only about 15 minutes away from Jebel Ali Resorts in Dubai. It is considered one of the most prominent tourist and entertainment destinations for Dubai tourists. The first thing you will be surprised by is the architectural style of the place, as it is designed in harmony with traditional Indian culture.
In this place, you can see the most beautiful artistic and theatrical performances by Indian troupes. You can learn about Indian culture, the world-famous film industry, and American cinema. The venue features a variety of games, all inspired by cinema and the rich and beautiful Indian culture.
6- The Laughter Factory
Laughter Factory in Dubai on Google Maps: The Laughter Factory
The Laughter Factory is a 25-minute drive from Jebel Ali Resorts in Dubai. It hosts performances by the most famous comedy and laughter stars in Britain and Canada; each called a stand-up comedian. Your tourist visit to Dubai should not be complete without laughter and happiness for yourself, and you will find this place perfect for getting it. Don't delay checking their show dates and booking a ticket for you and your family to have a beautiful experience there.