The Khalifa International Stadium in Qatar will be a major stop on Qatar's 2023 AFC Asian Cup journey. This stadium underwent many modifications before the 2022 World Cup to settle on its current amazing design, which has become similar to the stadiums of European cities.
After these amendments, it has become compliant with the international standards set by FIFA. Khalifa International Stadium is located in Doha, in a lively and beautiful place, next to many wonderful landmarks and luxury hotels.
With its design and location, this hotel reflects an aspect of Qatar's ancient heritage, its beautiful history, and its present, which is moving towards modernity. 
The stands of Khalifa Stadium can accommodate almost 40 thousand spectators, thanks to the exceptionally increased number of seats.
This sports venue is equipped with the latest technologies that ensure that the fans enjoy a unique experience, as the stadium can be used all year round without feeling extreme weather conditions, such as extreme heat, high humidity, strong winds, and a desert atmosphere. Its modern cooling devices provide a more enjoyable and comfortable watching experience. 
There are a number of hotels located near Khalifa Stadium, some of which are very close to it, and some of which require you to cover the distance between them and the stadium by car in a short time. Here are the most important hotels near the stadium: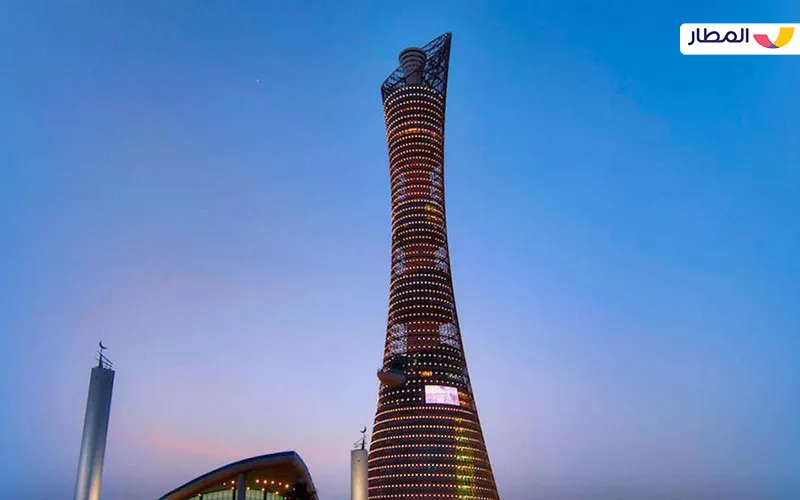 It is one of the closest 5-star hotels to Khalifa International Stadium, only 350 meters away from it, which means that you can walk to the stadium on foot. This hotel is considered aptly named; it is named the Torch, and the design of the tower also resembles a torch. The tower is extended with a wide base from below and a narrow circle on the higher floors. And because the design of the tower is circular, it contains sessions in its restaurants designed to move guests, overlooking the magnificent panoramic views of the surroundings of the building and the capital Doha as well. The hotel has modern-equipped rooms as well as spacious family rooms. The hotel has a swimming pool, a sports club, and a spa center.
---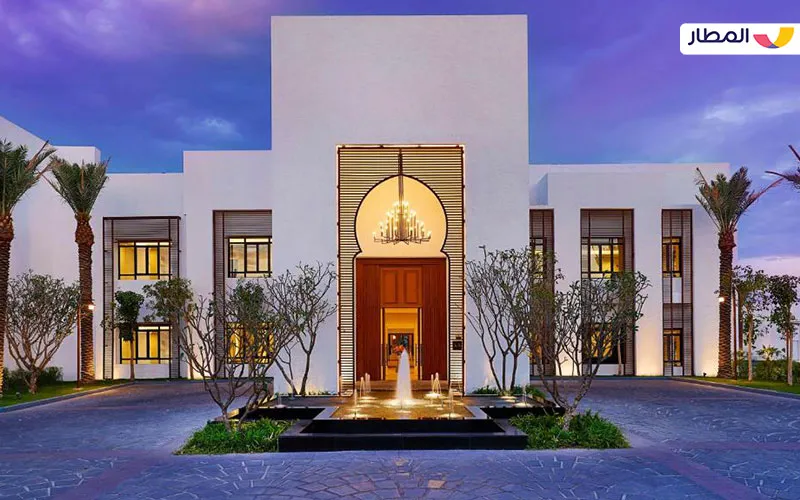 It is also one of the nearby hotels, as it is 3.1 km from Khalifa International Stadium and only 5 km from Jassim bin Hamad Stadium. It is one of the 5-star hotels that includes family rooms, an outdoor pool, a spa, and a wellness center, in addition to professional staff fluent in English as well as Arabic. The hotel is a 17-minute drive from Gulf Mall and Dragon Mart and only 20 minutes from Doha International Airport.
---
Al Azizia Hotel is 1.3 km from Khalifa International Stadium. It is a luxury 5-star hotel designed in the Victorian style. The hotel is located in a very beautiful location, surrounded by greenery and lush trees. And from some of its rooms, you can see the Khalifa International Stadium looming on the near horizon, which means that the views of this hotel are beautiful and varied. Azizia Boutique Hotel has elegantly and exquisitely furnished rooms. It also has a fitness club, an indoor pool, and a leisure center with two swimming pools. The hotel is very close to attractions such as the luxurious Villaggio shopping center and Aspire Park. It is a 15-minute drive from Doha city center and a 30-minute drive from Doha International Airport.
---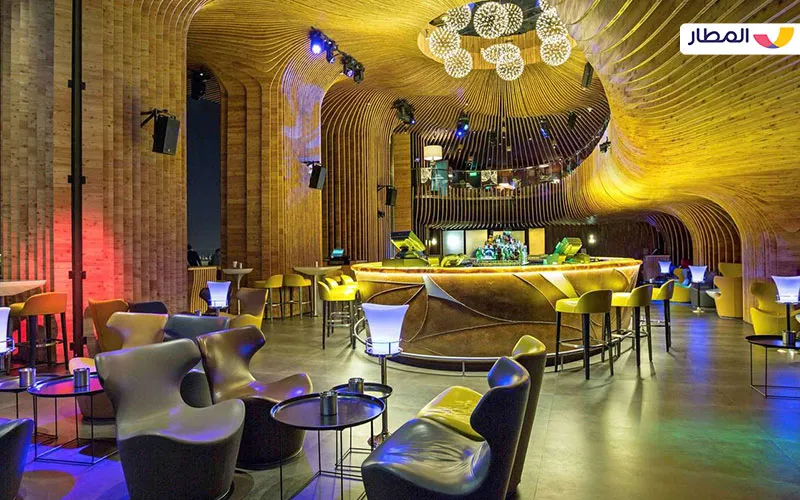 The venue is set 6 kilometers away from Khalifa International Stadium. It is one of the wonderful 5-star hotels with beautifully furnished rooms. The hotel staff will greet you with a warm welcome and will strive to please you and serve you with high-class service. At the hotel, you will find a spa center equipped with six treatment rooms, a fitness center, an indoor swimming pool, a restaurant serving delicious cuisine, and rooms with wonderful and charming views. The hotel is close to the promenade and to the numerous restaurants and cafes scattered on it. It is also not far from the various shopping centers in Doha.
---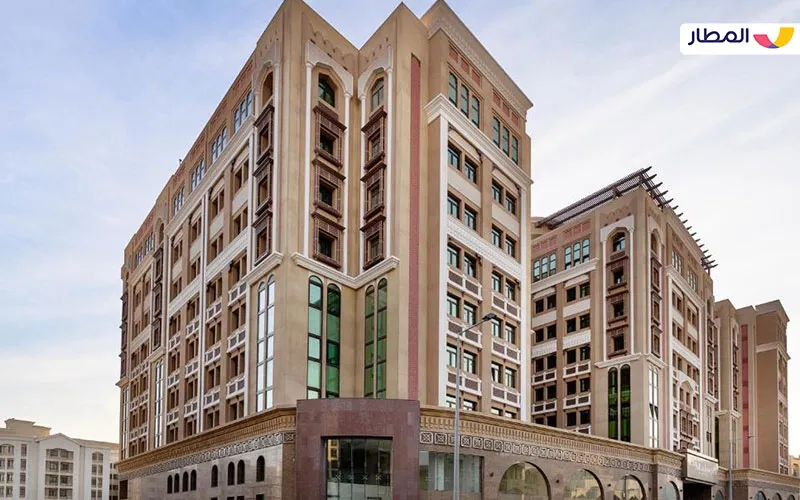 It is about 6.2 kilometers from Khalifa International Stadium. It is a 4-star hotel. It has an outdoor swimming pool, a fitness center, and a restaurant serving delicious meals. The hotel rooms are equipped with elegant furniture. Those who have visited and stayed there give the hotel very positive reviews. At the hotel, there are equipped halls and a terrace for outdoor dining. It is about 4 kilometers from Jassim bin Hamad Stadium.
---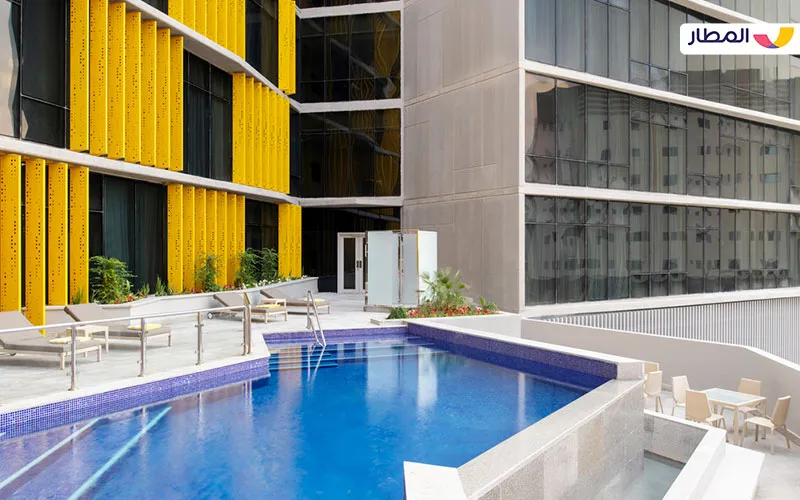 With its two buildings illuminated at night, the Adagio hotel is about 7.5 km from Khalifa International Stadium via one of the paths to it. Touches of elegance are evident everywhere in the hotel. Calm and warm colors are what you will find in his rooms and suites, equipped with everything you need. It has an outdoor swimming pool, two restaurants, and a fitness center. The service staff at the hotel is trained, and his attitude toward the guests is great.
---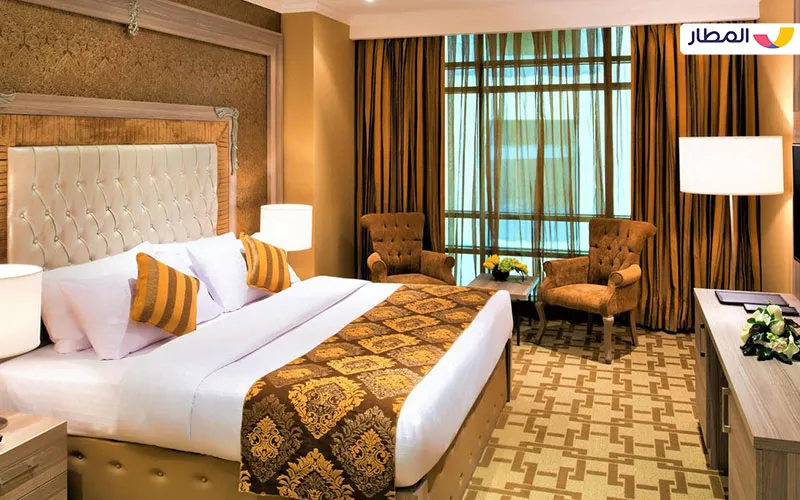 The Sapphire Plaza Hotel is located in a spot close to the center of the capital, which makes the guest close to the pulse of the city, its markets, and its restaurants. It is about 6.9 kilometers from Khalifa International Stadium. The hotel is stylish and beautiful; every corner of it is carefully designed. The food service is distinctive, as Al Maha restaurant serves the most delicious meals. The 4-star hotel has a sports club, an indoor pool, and a sauna.