The most luxurious hotels in London offer visitors a wide range of attractions and amenities. They are home to many luxury hotels renowned for their entertainment services and dedication to the comfort of their guests. In this article, we will explore some of the most important hotels in London and their visitors' ratings.
Five-star hotel "Visitor rating 4.5/5"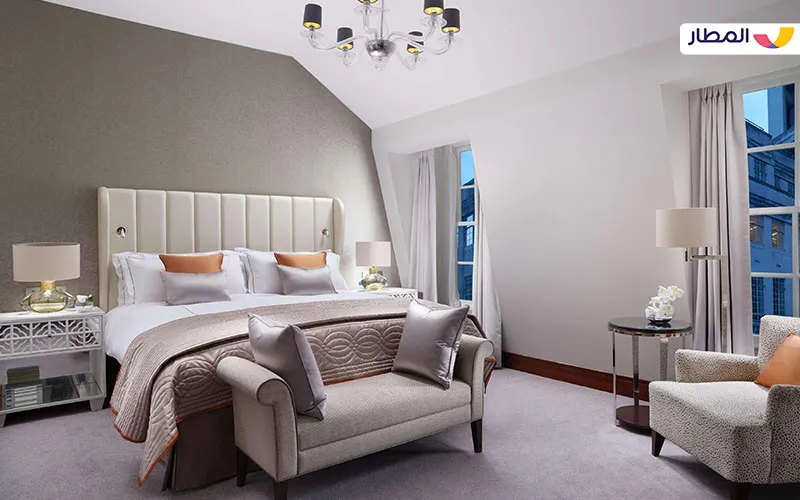 This five-star hotel has been rated 4.5/5 by visitors. Keep your energy up with 24-hour access to the fitness center, which offers various exercise options, and enjoy accessible communication. The hotel also provides babysitting/childcare services (at an additional cost), ensuring a stress-free stay for families. Relax in the hotel lobby and enjoy the warm fireplace that creates a cozy and attractive atmosphere. You will feel at home with Conrad London St James Hotel, the most luxurious hotel in London. All 256 air-conditioned rooms are designed to provide maximum comfort and relaxation, placing you in the center of London. St. James's Park and Westminster Abbey are just a 10-minute walk away, so we invite you to explore prominent landmarks such as Big Ben and the Houses of Parliament. Many of these attractions are conveniently located near our hotel.
---
Five-star hotel "Visitor rating 4.5/5"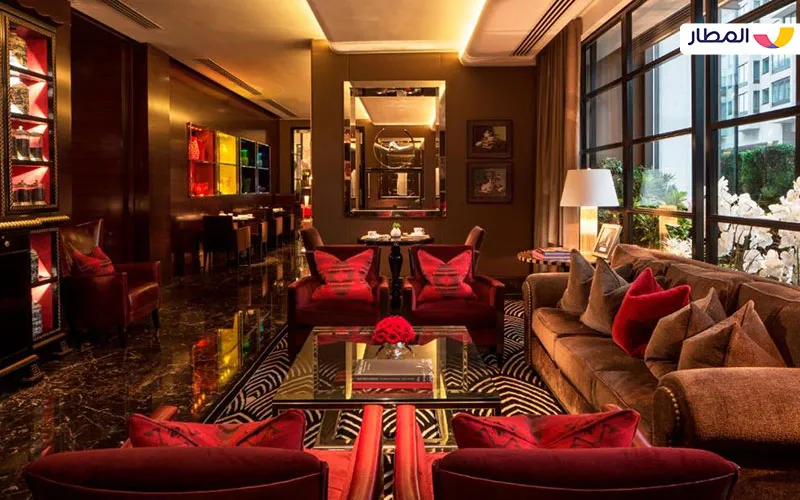 This five-star hotel has been rated 4.5/5 and features 193 air-conditioned guest rooms carefully designed with maximum comfort in mind. Experience a world of relaxation and rejuvenation with the hotel's full range of spa services. The hotel offers a swimming pool, sauna, and fully equipped fitness room for those seeking entertainment. Indulge in a culinary journey at Amaranto, the famous Italian restaurant, and delight your taste buds with a delicious lunch or dinner prepared with the finest ingredients. For a more intimate dining experience, take advantage of the 24-hour room service, allowing you to enjoy exceptional cuisine while relaxing. At Four Seasons Hotel London at Park Lane, your comfort and satisfaction are a top priority, and its exclusive amenities include a 24-hour business center, providing a dedicated space for all your work-related needs. Experience the luxury of the limousine service with smooth transportation arrangements. The hotel offers an unforgettable, luxurious stay.
---
Five-star hotel "Visitor rating 4.5/5"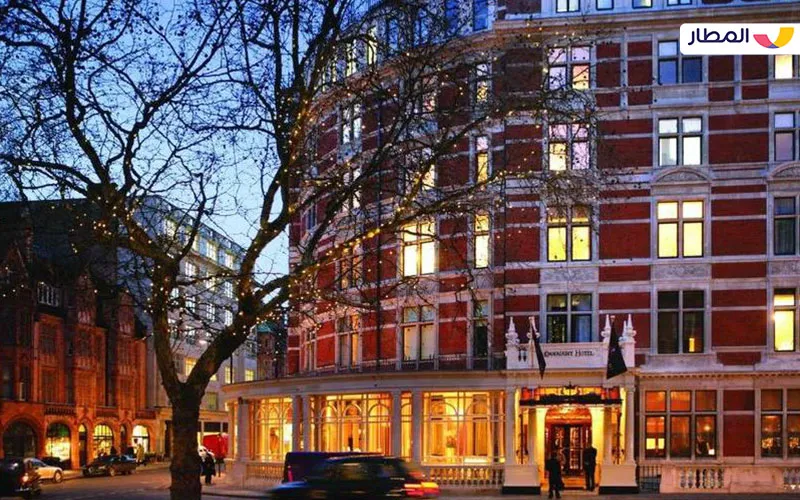 This five-star hotel has been rated 4.5/5 and places you in the heart of London. It is the most luxurious hotel in London, providing an excellent location just a 10-minute drive from prestigious landmarks such as Buckingham Palace. This magnificent 5-star hotel is also located 3 kilometers from Royal Albert Hall and 3.2 kilometers from Big Ben. Enjoy complete relaxation in one of its 121 air-conditioned and beautifully equipped rooms, each decorated with elegant decor and featuring a mini-bar for your convenience. In addition, you will enjoy a range of services that will make you feel comfortable throughout your stay at the hotel. Embark on a culinary journey and indulge in the finest French cuisine at the esteemed Helene Darroze restaurant, one of the hotel's exceptional restaurants. Alternatively, savor the comforts of your private residence with 24-hour room service, offering unparalleled comfort. Relax and rejuvenate with a refreshing drink at the hotel to start your day delightfully. The Connaught is the epitome of luxury and comfort, offering a range of amenities to ensure a memorable and satisfying stay.
---
Five-star hotel "Visitor rating 4.5/5"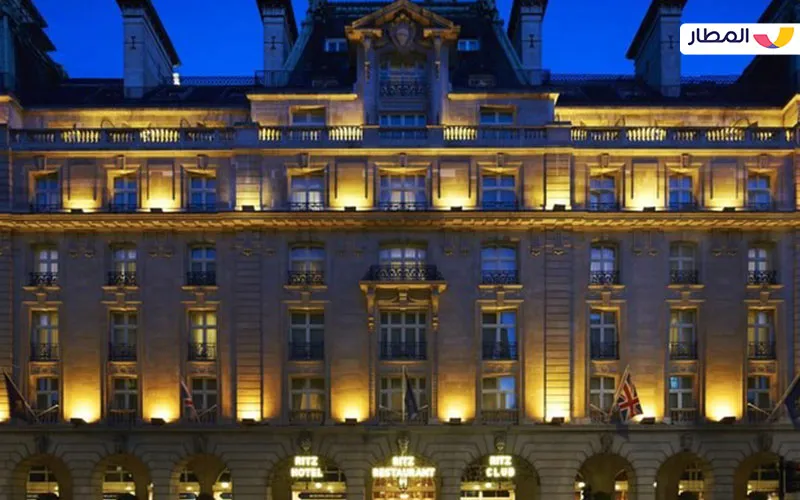 Upon entering the Ritz London, allow yourself to unwind with many amenities awaiting your arrival. The hotel boasts a state-of-the-art business center to ensure the utmost efficiency in meeting your daily needs. The limousine service is also readily available to meet all your transportation requirements, providing an extra touch of sophistication. The smooth and speedy check-in procedures further enhance the comfort of your stay. Savor a splendid dining experience at the Palm Court restaurant, where carefully crafted and artistic flavors await your palate. If you prefer to indulge in the comforts of your sanctuary, the hotel provides unparalleled convenience with 24-hour room service. Conclude your day with a delightful note by relaxing with a refreshing drink in the lounge, where a serene atmosphere awaits your tranquility.
---
Five-star hotel "Visitor rating 4.5/5"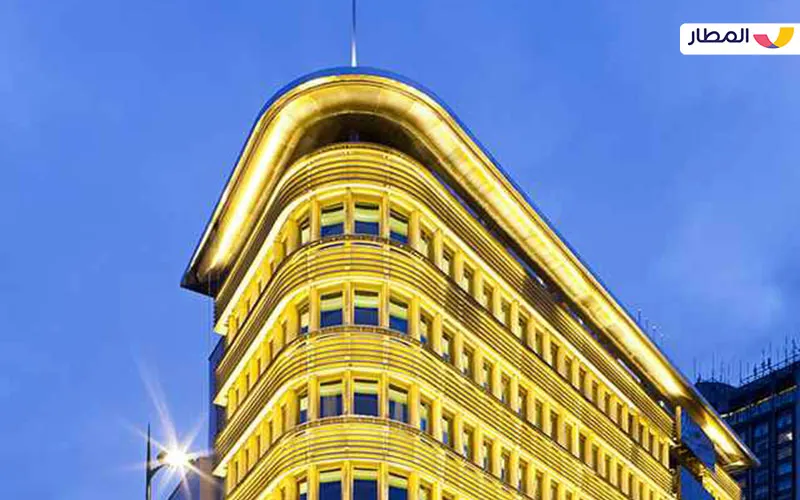 At 45 Park Lane, a luxurious London hotel, you can satiate your culinary desires with an exceptional dining experience at CUT, a distinguished restaurant renowned for its mastery of American cuisine. Whether it is lunch, dinner, or a tasty breakfast and lunch, the hotel promises to excite your taste buds with its delicious offerings. If you prefer tranquility in your abode, enjoy the luxury of 24-hour room service, allowing you to indulge in the comforts of your room. Finish your day by dining in a pleasant ambiance, where the serene environment invites you to relax and enjoy every moment. To start your morning with a touch of luxury, you can partake in full breakfasts served daily from 7:00 AM to 10:30 AM, ensuring a delightful beginning to your day at a nominal fee.
At the luxurious 45 Park Lane Hotel, one of London's most opulent hotels, you will settle in one of 46 individually decorated guest rooms, each carefully adorned to create an atmosphere of refined elegance. Simply discover the pleasure of modern amenities, providing seamless technology integration into your stay. Relax with captivating entertainment provided by the 46-inch flat-screen TVs, which feature a range of satellite channels.